dean.du@daniels.utoronto.ca
T 416-978-3089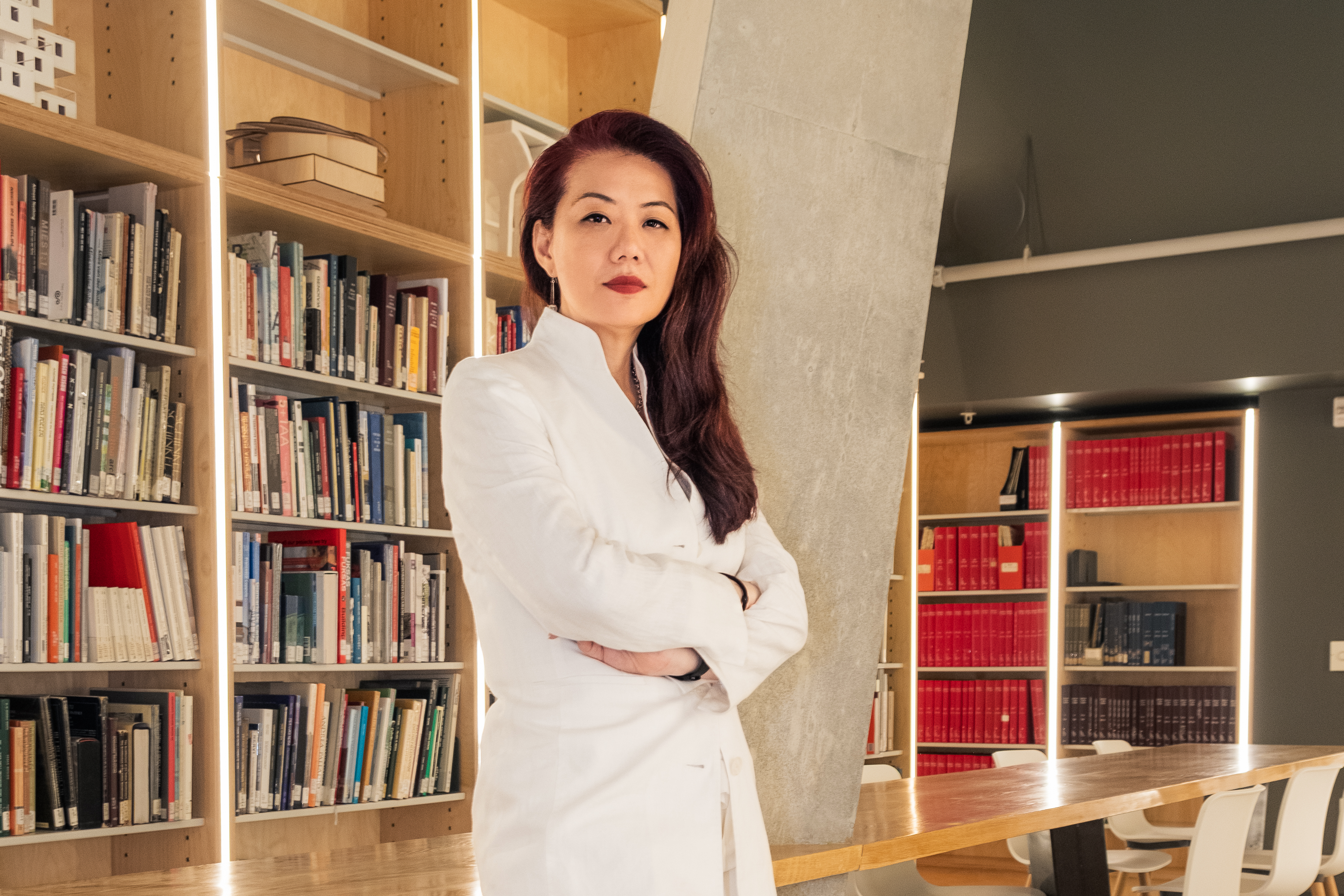 Professor Juan Du is Dean of the John H. Daniels Faculty of Architecture, Landscape, and Design at the University of Toronto. She joined the Daniels Faculty in July 2021 following extensive experience in teaching, research, and academic leadership in Asia and the United States. Du is a committed educator and has established curriculums and courses in architectural design, history and theory, urban research, community building, as well as supervision of graduate thesis and Ph.D. students.
Du is a recognized scholar on Asia's rapid urbanization, and her works have been featured by international press and academic journals such as the New York Times, The Wall Street Journal, Financial Times, Foreign Affairs, Wired Magazine, Foreign Affairs, and Nature. Her research and writings on architecture and urbanism have been published internationally, including in The Architectural Review, Volume, Domus, Journal of Architectural Education, e-flux, Architectural Journal, Time+Architecture, and Urban China. Her book "The Shenzhen Experiment: The Story of China's Instant City" (Harvard University Press, 2020) has been featured and reviewed by a wide range of public and scholarly media across diverse disciplines, and received the 2020 Book of the Year Award for Interdisciplinary Research by the Institute for Humanities Research (ASU).
Du has practiced extensively in the U.S., Europe, and China, establishing her Hong Kong-based office IDU in 2006. Projects range from human-scale built forms such as bookshops and community centres to large-scale urban plans and the social and ecological processes of a city. Her works have been exhibited and published internationally with recognitions such as Best New Practices in Hong Kong (PLOT, Argentina) and The Luminary Award (INDE, Australia), and featured in "New Chinese Architecture: Twenty Women Building the Future" (Thames & Hudson, London). She also contributes to the field through curatorial works, including as the chief curator of "Quotidian Architectures," Hong Kong's participation in the 2010 Venice Architecture Biennale, "Housing an Affordable City Exhibition" at the 2011 Shenzhen Hong Kong Bi-City Biennale of Urbanism\Architecture, and the "Rethinking Shenzhen" exhibit at the Shenzhen Museum of Contemporary Art and Urban Planning.
Du also directs the Urban Ecologies Design Lab (UEDL) exploring socially and environmentally responsible design strategies for the city. The goal is to explore design in parallel with research in social science, arts and humanities, as well as history and theory. By understanding the city as interacting and evolving urban systems – comprised of environments, communities, economies, and constructions – designs become contextualized interventions for impact and change. Through her research and design projects, Du frequently collaborates with governmental institutions, community organizations, and NGOs to champion for marginalized groups such as indigenous villagers, migrant workers, and the working homeless.
Du has previously taught at the University of Hong Kong and the Massachusetts Institute of Technology. She holds a Doctorate of Science in Architecture from ETH Zürich, Master of Architecture from Princeton University, and Bachelor of Design in Architecture from the University of Florida. She is the recipient of a U.S. Fulbright Fellowship for research on contemporary Chinese urbanization and architecture.