Master of Architecture (post-professional)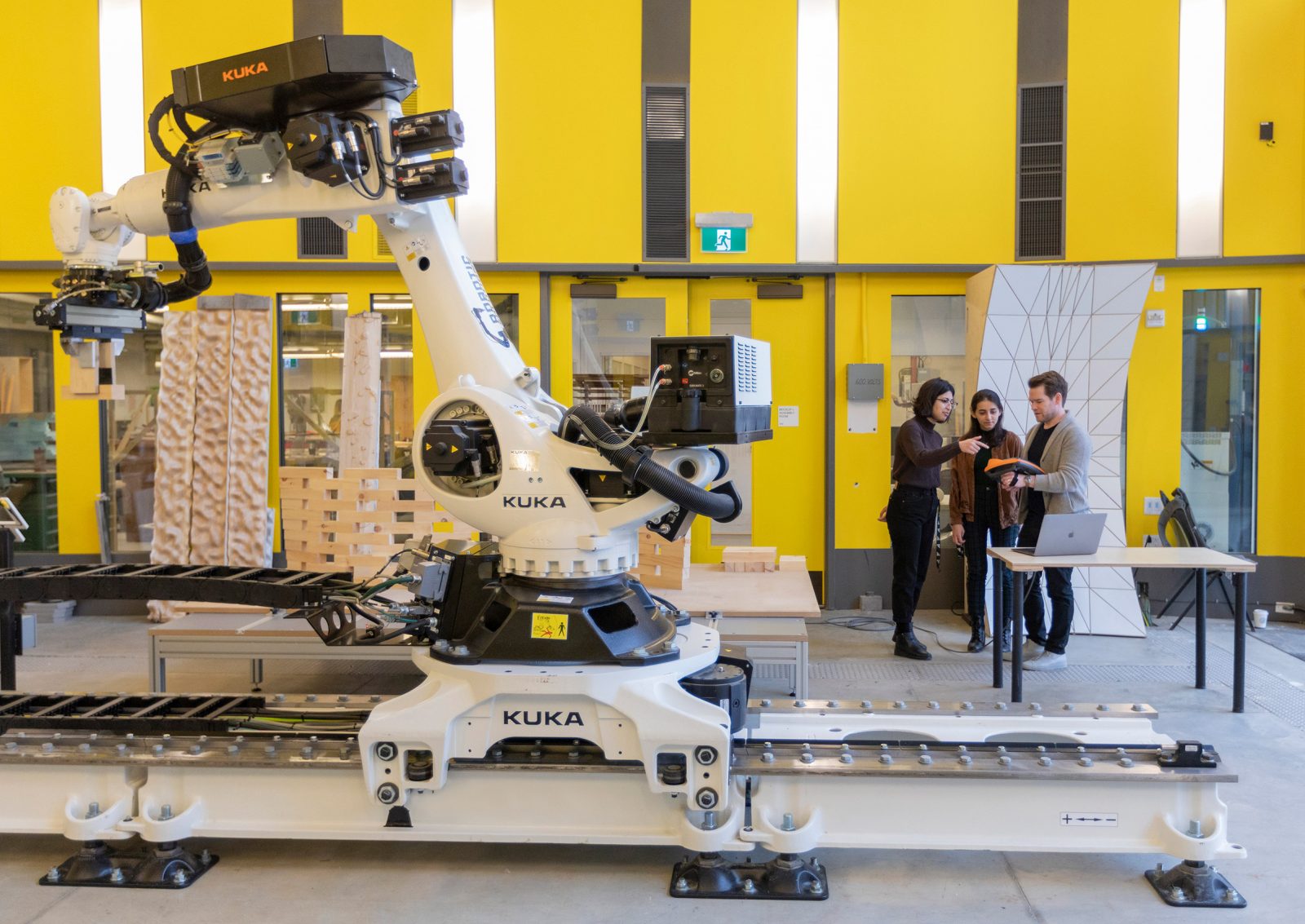 The post-professional Master of Architecture is an advanced design and research program for individuals already holding a professional degree in architecture. This option provides a challenging and rigorous forum for those wishing to extend and focus their previous education in architecture. It seeks a diverse range of applicants, particularly those holding the promise of professional and academic leadership.
Successful applicants will declare a specific research area of interest and structure an integrated course of study that includes a fieldcourse, colloquium, thesis preparation, and electives. The program is oriented around a design-research thesis project. Students work closely throughout the program with faculty advisors with expertise in a declared area of interest, and gain insight from leading practitioners, theorists, and guest critics. This program is aligned with the post-professional Master of Landscape Architecture to allow students to build a cohort across the two disciplines, offering an enriched experience.
Applicants should identify research proposals within one of the areas of interest offered in the program:
Computation + Fabrication
Students in the C+F area will focus on architecture's technological role. The impact of new and evolving advances in design technologies and the increased interface between computation and fabrication offer opportunities for research and innovation. Students in Computation + Fabrication will use design-research to interrogate the broadening impact of the increased interface between data, tools, instruments, software, and materials.
Health + Society
Students in the H+S area will focus on architecture's social role. There are increasing needs and opportunities for design-research on the architecture of health, wellness, and well-being. Students in Health + Society will pursue design-research projects that acknowledge the complex nature of the delivery of healthcare globally and the specific nature to which architecture needs to respond.
Sustainability + Environment
Students in the S+E area will focus on architecture's environmental role. Architecture must urgently address greater innovation in contemporary sustainability and environmental concerns. Students in Sustainability + Environment will develop design-research projects that situate architecture's response to climate change, energy and resource depletion, and compromised natural systems.
Justice + Action
Students in the J+A area will focus on architecture's political role. As cities have grown unevenly and more divided, their everyday networks have become more contested. Far from being neutral, architecture has played a pivotal role in producing spatial exclusion and segregation. Students in Justice + Action will enquire through design-research how design operates as a platform for representation and empowerment of underrepresented publics that foster inclusivity and plurality.
Applicants should indicate their research intentions within one of the four areas of interest in a concise statement of no more than 1000 words. It is not necessary to declare an advisor to apply.
The prerequisite for entry into the post-professional MArch is possession of an accredited professional degree in architecture. The post-professional Master of Architecture does not grant a professionally accredited degree; rather, a professional degree is a prerequisite for admission. Those wishing to verify the status in Canada of a professional architecture degree earned abroad should contact the Canadian Architectural Certification Board (CACB): info@cacb.ca.
More information on admissions is available on our Graduate Admissions webpage.
The course of study includes 6.0 credits over two semesters of study including an intensive two-week fieldcourse (0.5) and thesis preparation (0.5) during late summer, thesis I (1.0), thesis II (1.5), a colloquium (0.5), and elective courses (2.0).
At least one of the electives should have subject overlap with the student's research and area of interest, as agreed upon with their advisor.
Term 1 (Fall)
ALA 4010H: Field Course (intensive two-week course in late August)
ALA 4020H: Thesis Prep (intensive two-week course in late August)
ALA 4021YF: Thesis 1
ALA 4030HF: Colloquium
Elective 
Elective
Term 2 (Winter)
ALA 4022YF: Thesis 2
Elective 
Elective
2022
Designing With Embodied Carbon (PDF)
Neveen Naushad
Advisor: Alex Lukachko, Lecturer
Space to Play (PDF)
David Peterson
Advisors: Erica Allen-Kim, Assistant Professor and Stephen Verderber, Professor
Emotions and Sustainability (PDF)
Peishan Shen
Advisor: Alstan Jakubiec, Assistant Professor
Microtopia (PDF)
Zhuo Wang
Advisors: Michael Piper, Assistant Professor and Roberto Damiani, Assistant Professor