Take an online tour of the Daniels Building
The Daniels Building, completed in 2017, is the Daniels Faculty's home base in Toronto. The building, designed by Nader Tehrani and Katherine Faulkner, principals of NADAAA (in collaboration with architect of record Adamson & Associates, landscape architects Public Work, and heritage architects ERA) has 30,000 square feet of studio space, an expansive main hall for lectures and public events, an 8,000-square-foot public design gallery, an on-site library, and a digital fabrication laboratory equipped with the latest in design technology.
Our building has been the recipient of almost two dozen awards, including the Paul Oberman Award for Adaptive Reuse (2019), a Toronto Urban Design Award (2019), and an AIA Education Facilities National Award of Excellence (2019).
There's no substitute for experiencing the Daniels Building's inspiring spaces in person, but below is a brief video tour of the facilities and grounds. Keep scrolling down to see some photos.
The southern wing of the Daniels Building is the Knox College building, originally constructed in 1875 to serve as a Presbyterian seminary: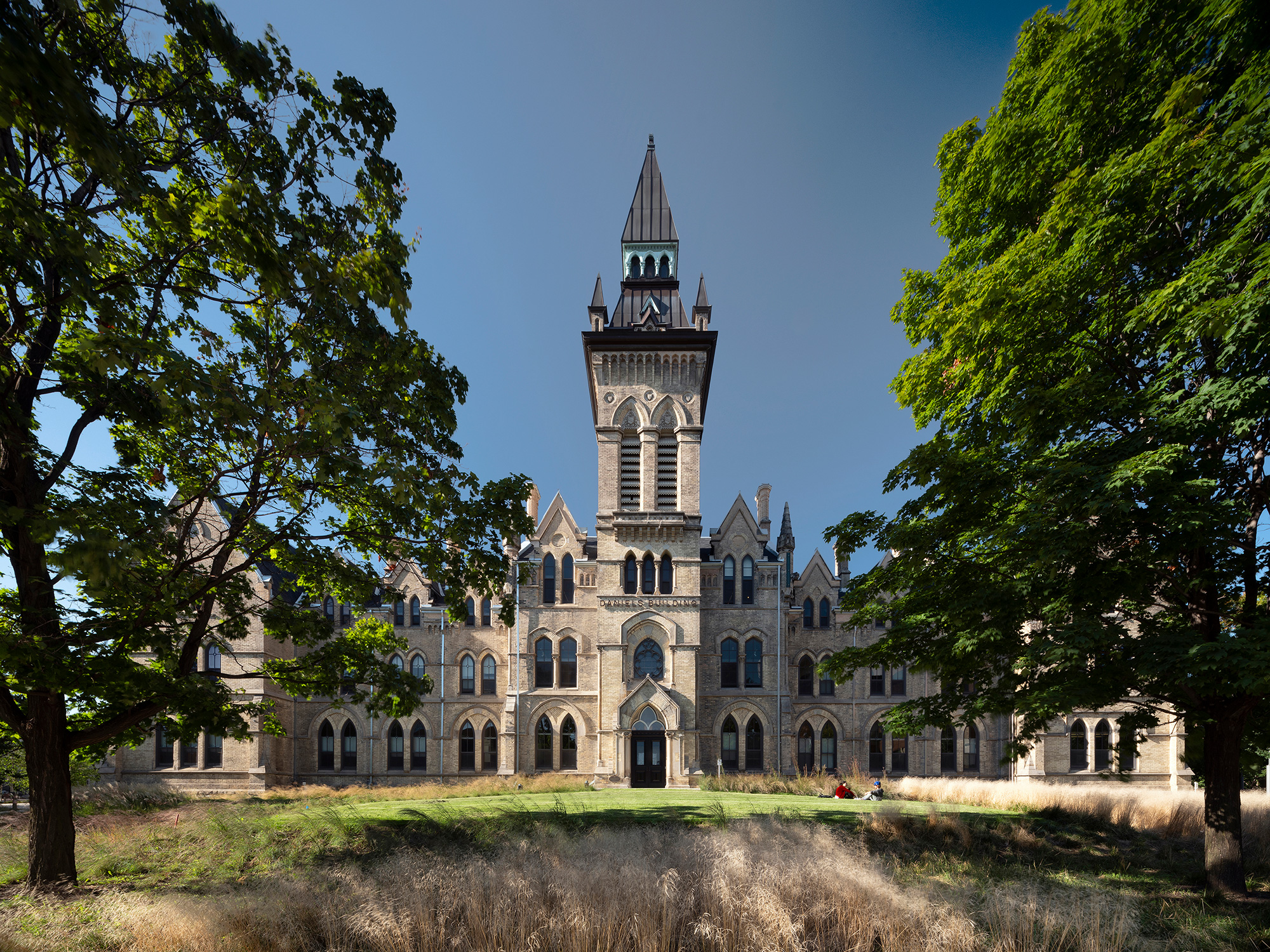 The northern wing of the Daniels building is a modern addition, completed in 2017. In the foreground here is Darwin's Hill, an experimental landform designed by the Daniels Building's landscape architect, Public Work: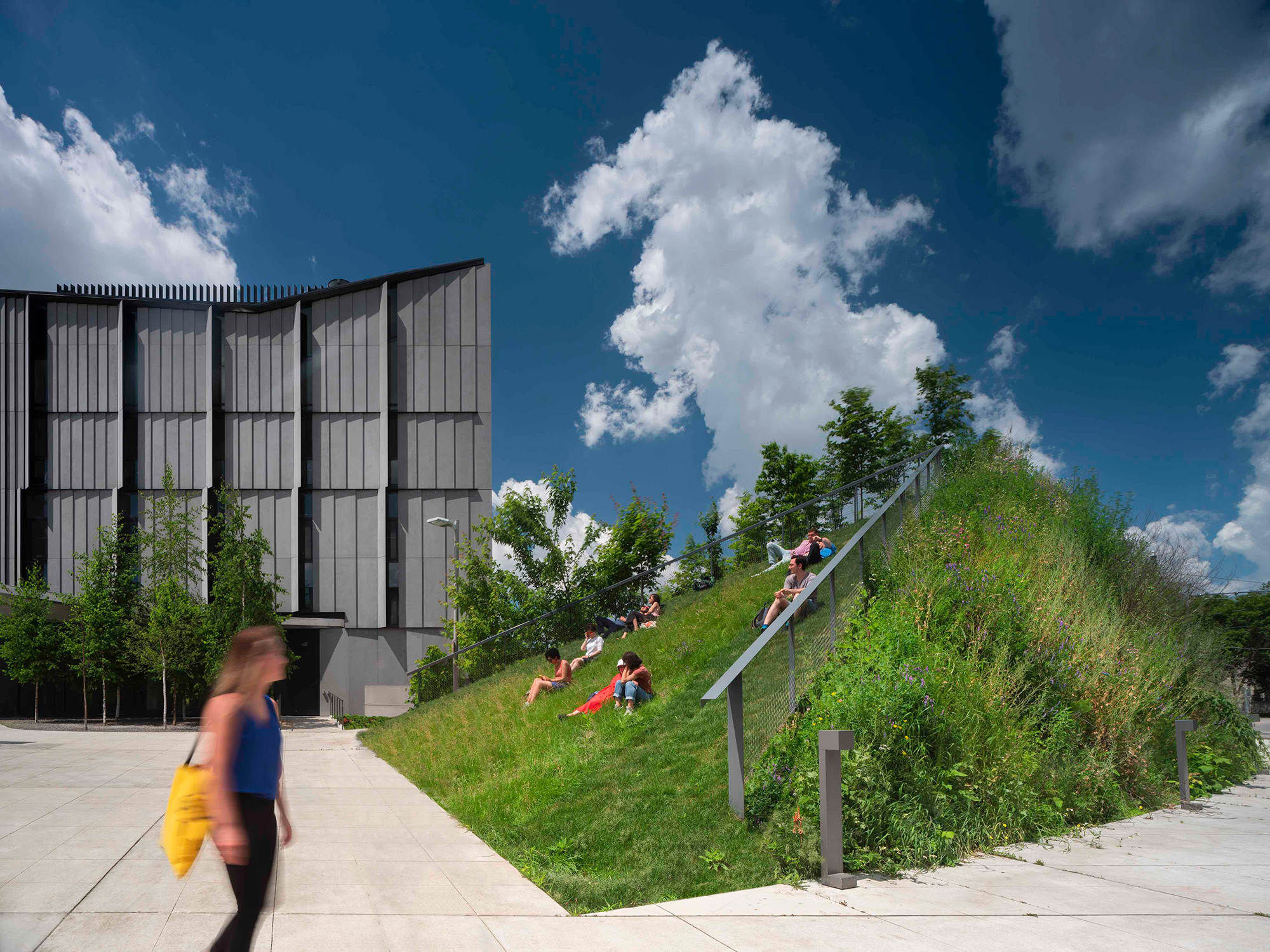 Inside the "old building" — that is, the southern wing of the Daniels Building — the hallways are lined with pinup boards. Professors often hold reviews in these spaces: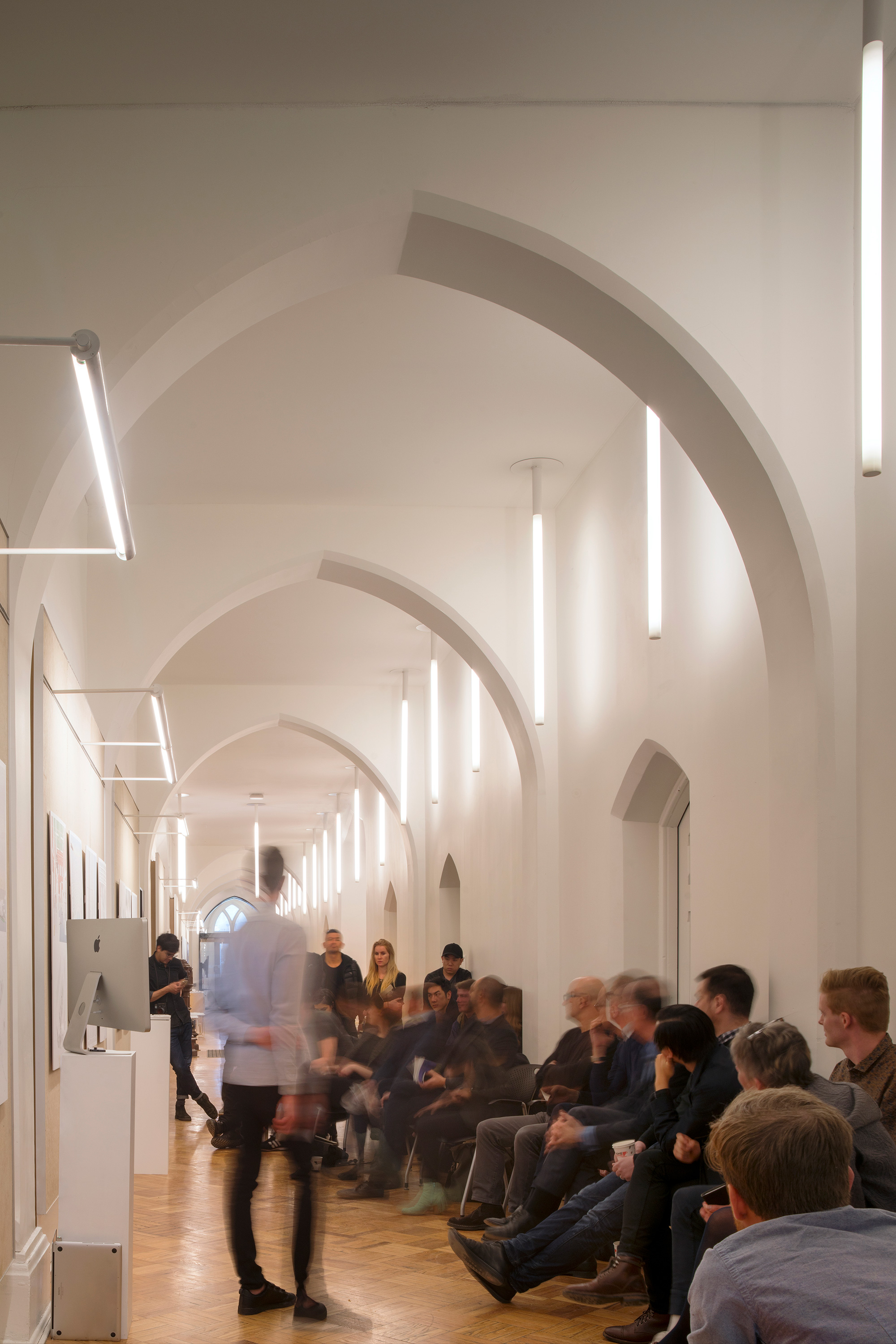 The Daniels Building's main hall can hold over 400 people at a time. It's both a lecture hall and a venue for public events: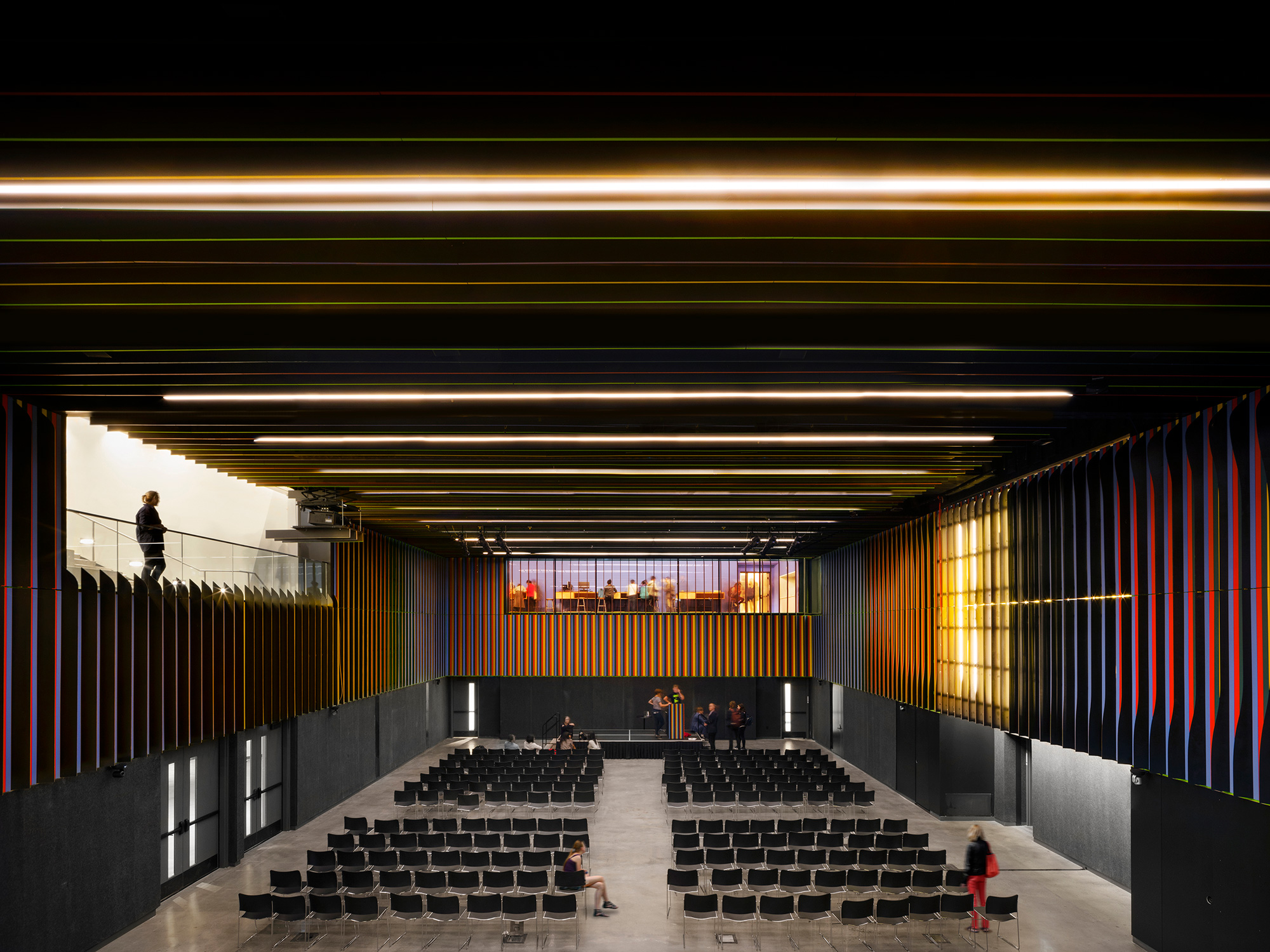 The student commons is a gathering place for students, staff, and faculty. It's also the location of Cafe 059, a student-run commissary that sells affordable coffee, pastries, sandwiches, and bagels: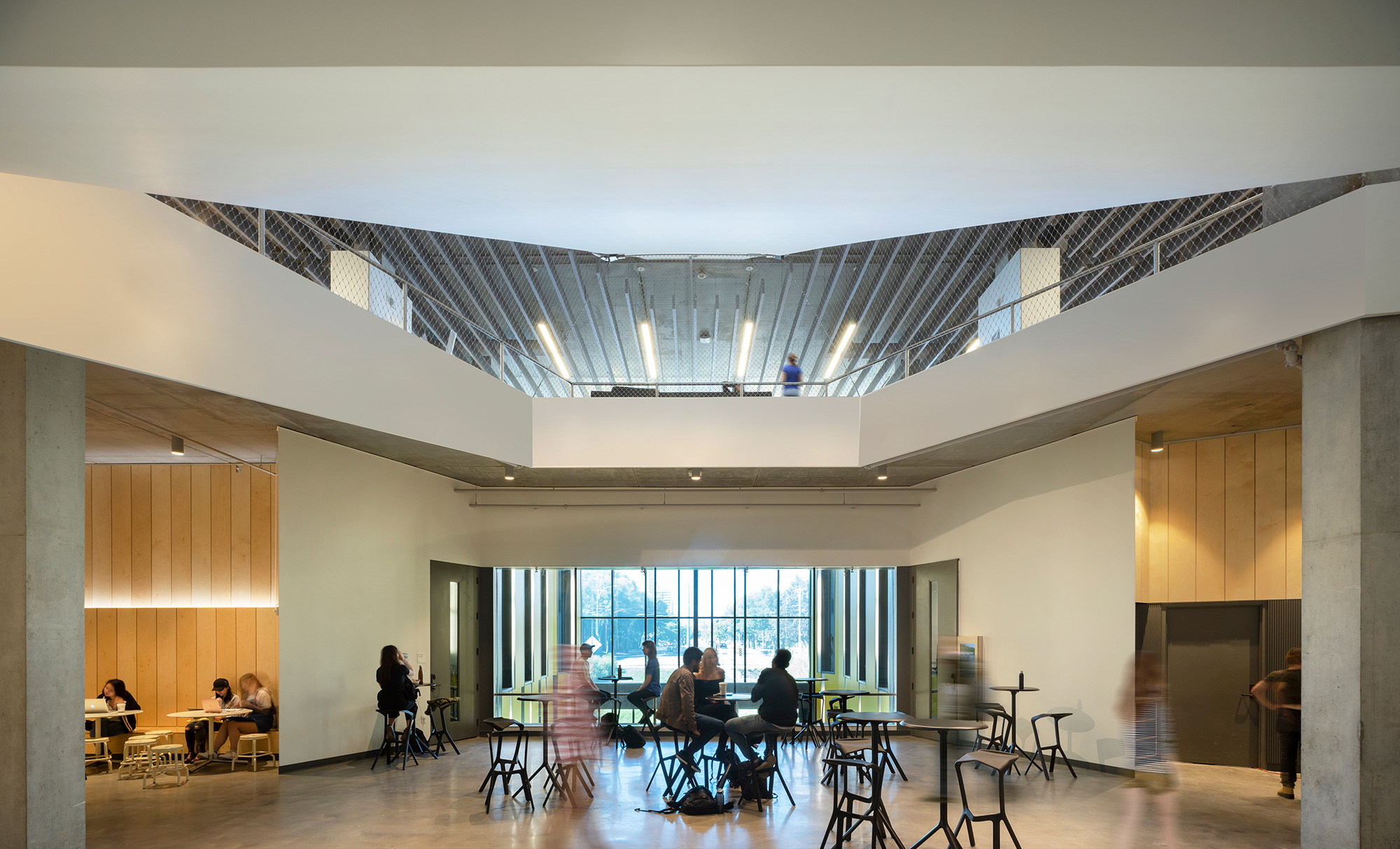 The Eberhard Zeidler Library has a collection of over 37,000 volumes of design-related literature. It's a popular study space for Daniels students: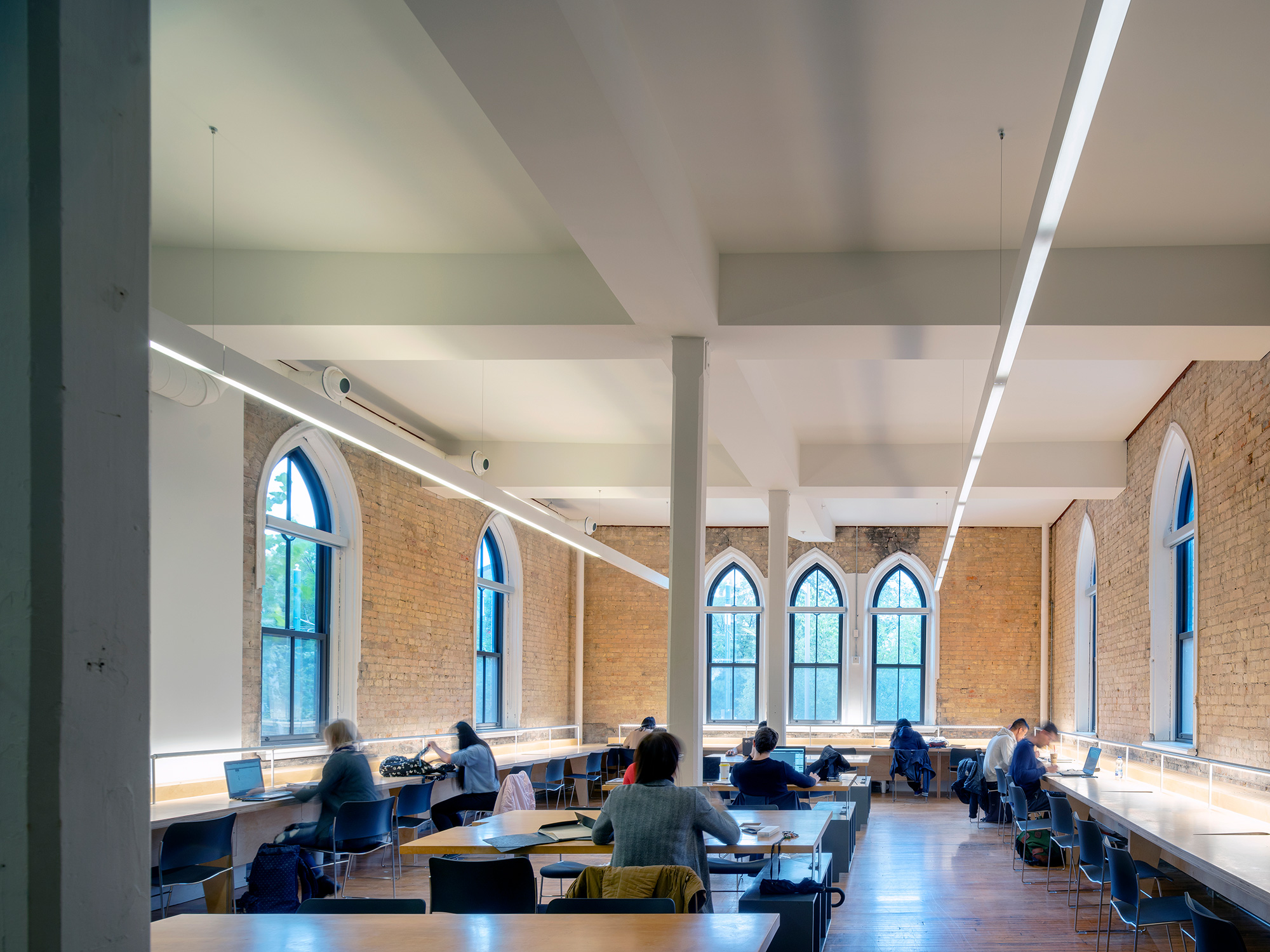 The Eberhard Zeidler Library's stacks: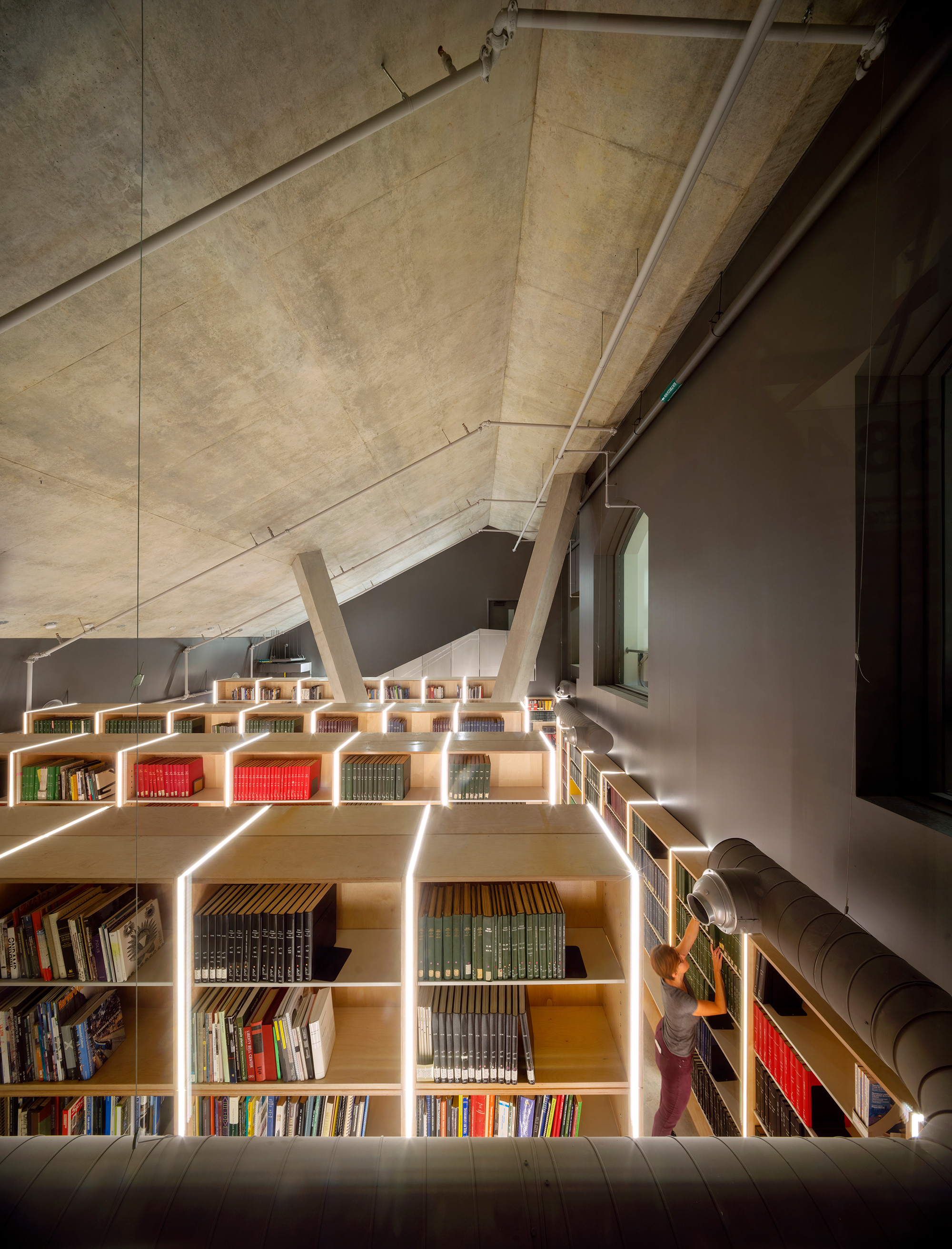 The Daniels Building's state-of-the-art Digital Fabrication Laboratory has laser cutters, waterjet cutters, CNC routers, 3D printers, and a robotic arm: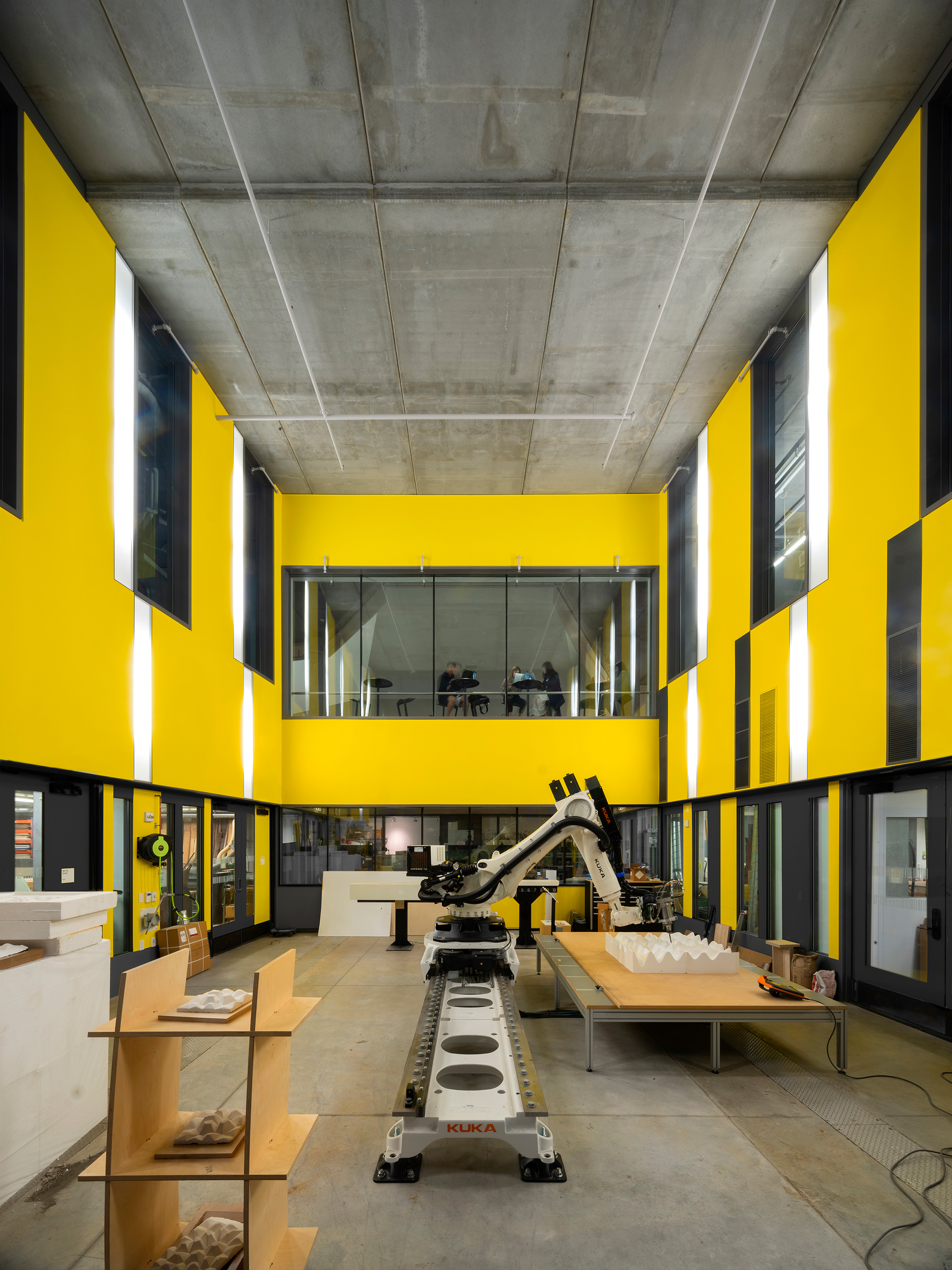 The undergraduate studio is a vast, open, collaborate workspace on the building's second floor: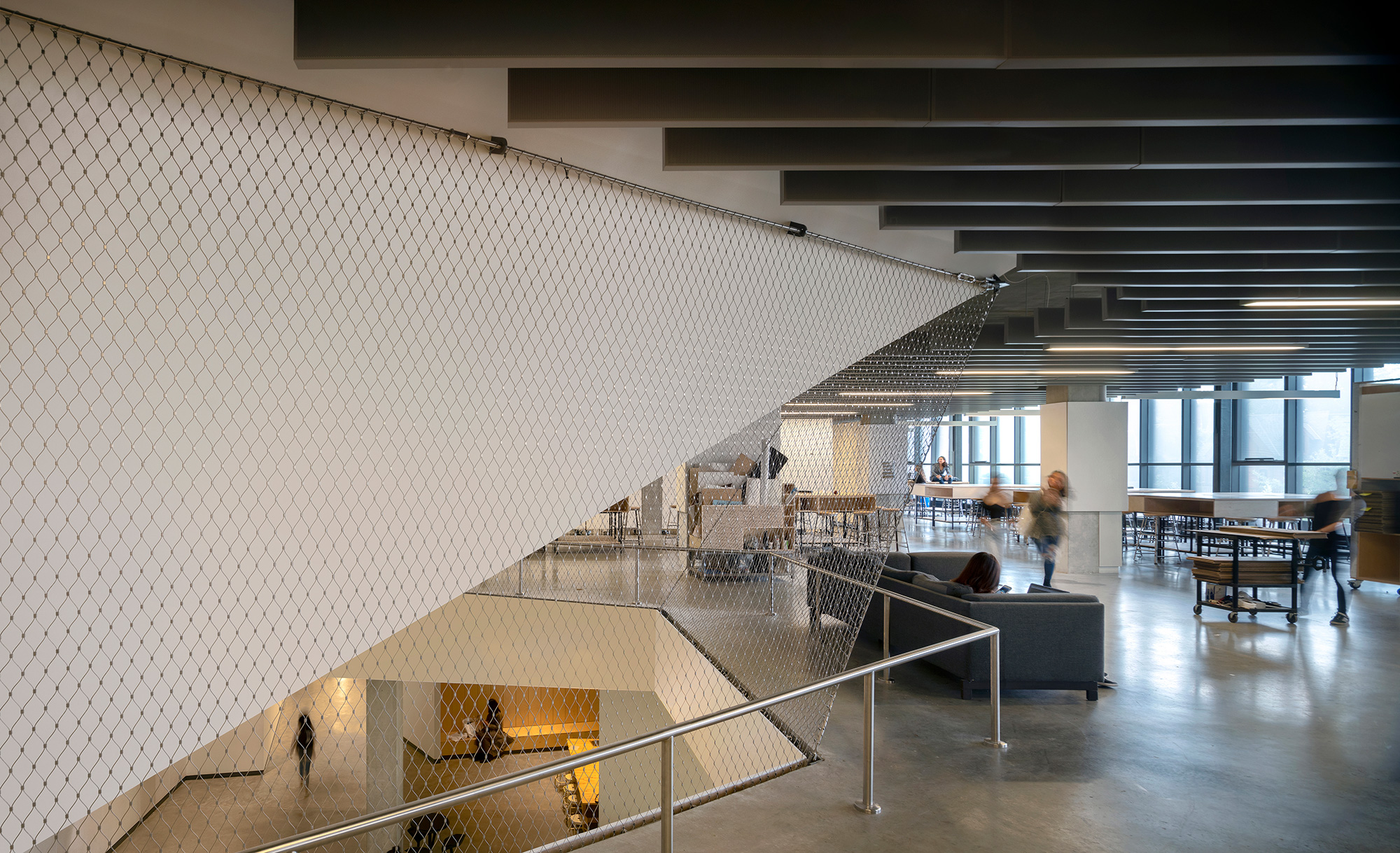 And here's the third-floor graduate studio: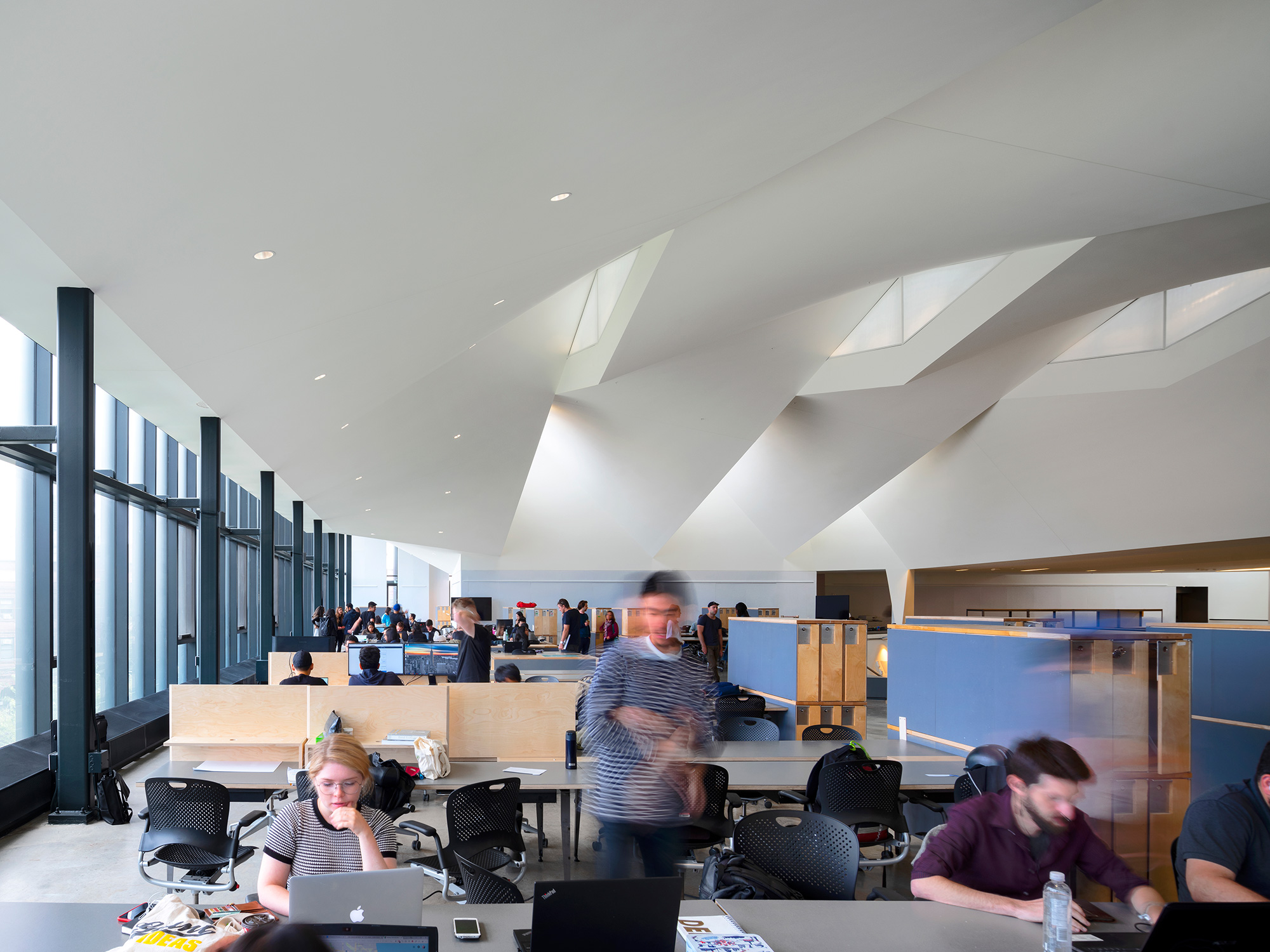 The graduate studio ampithteatre acts as an informal gathering space: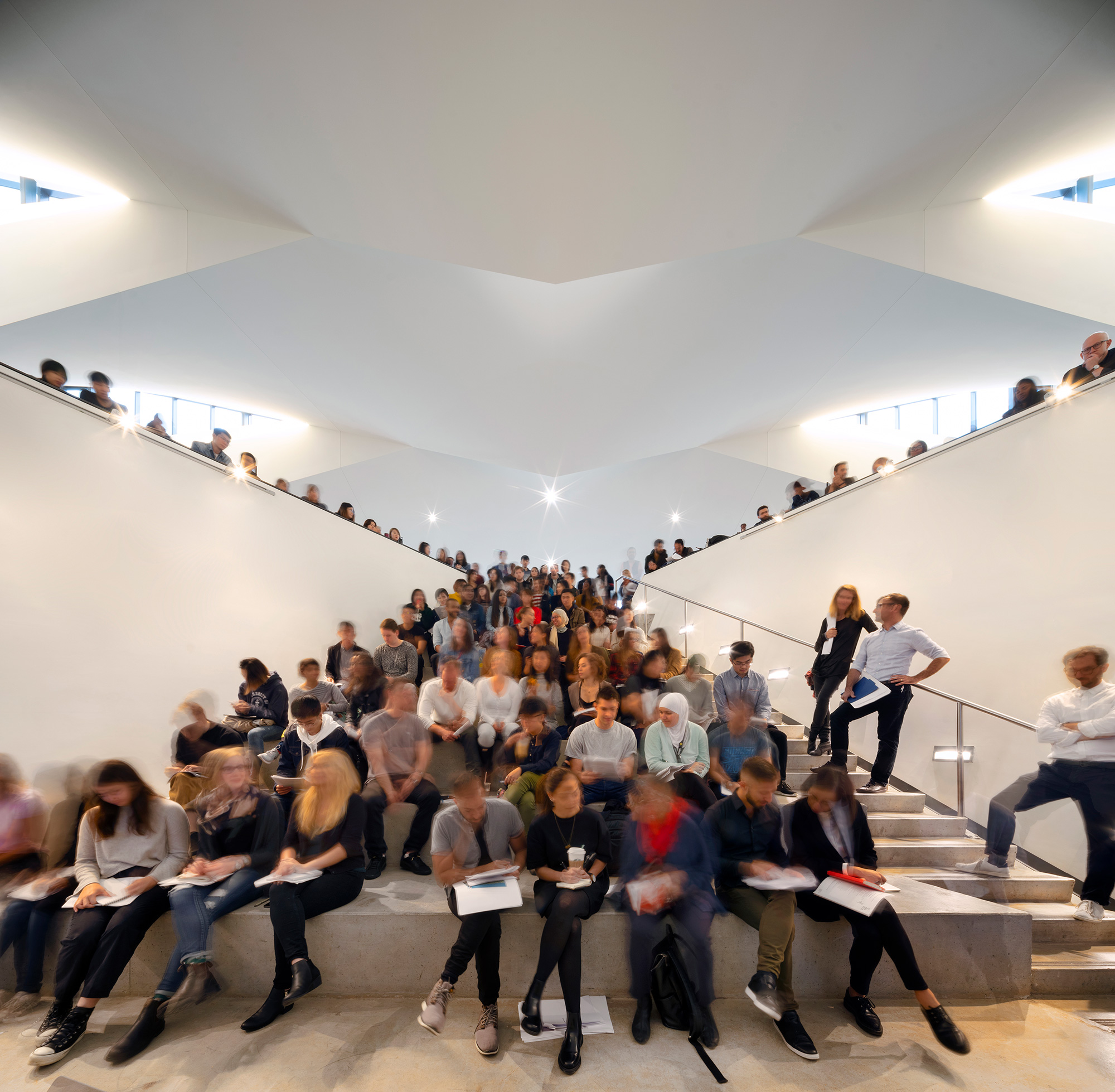 The Architecture and Design Gallery, which opened in November 2019, is a permanent space for the display and exploration of new and prescient design concepts: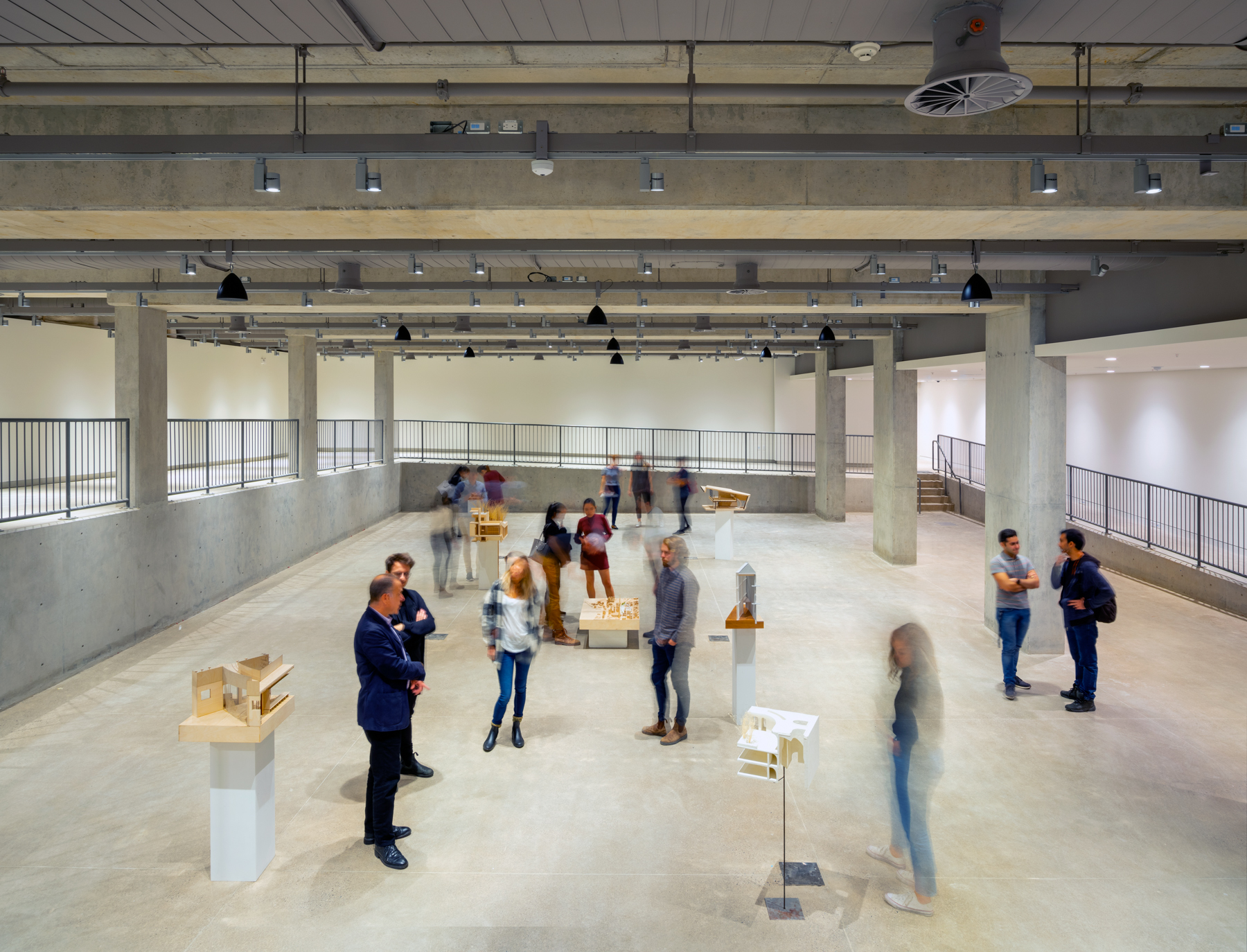 The Daniels Building's north face looks very different from its 19th-century south face: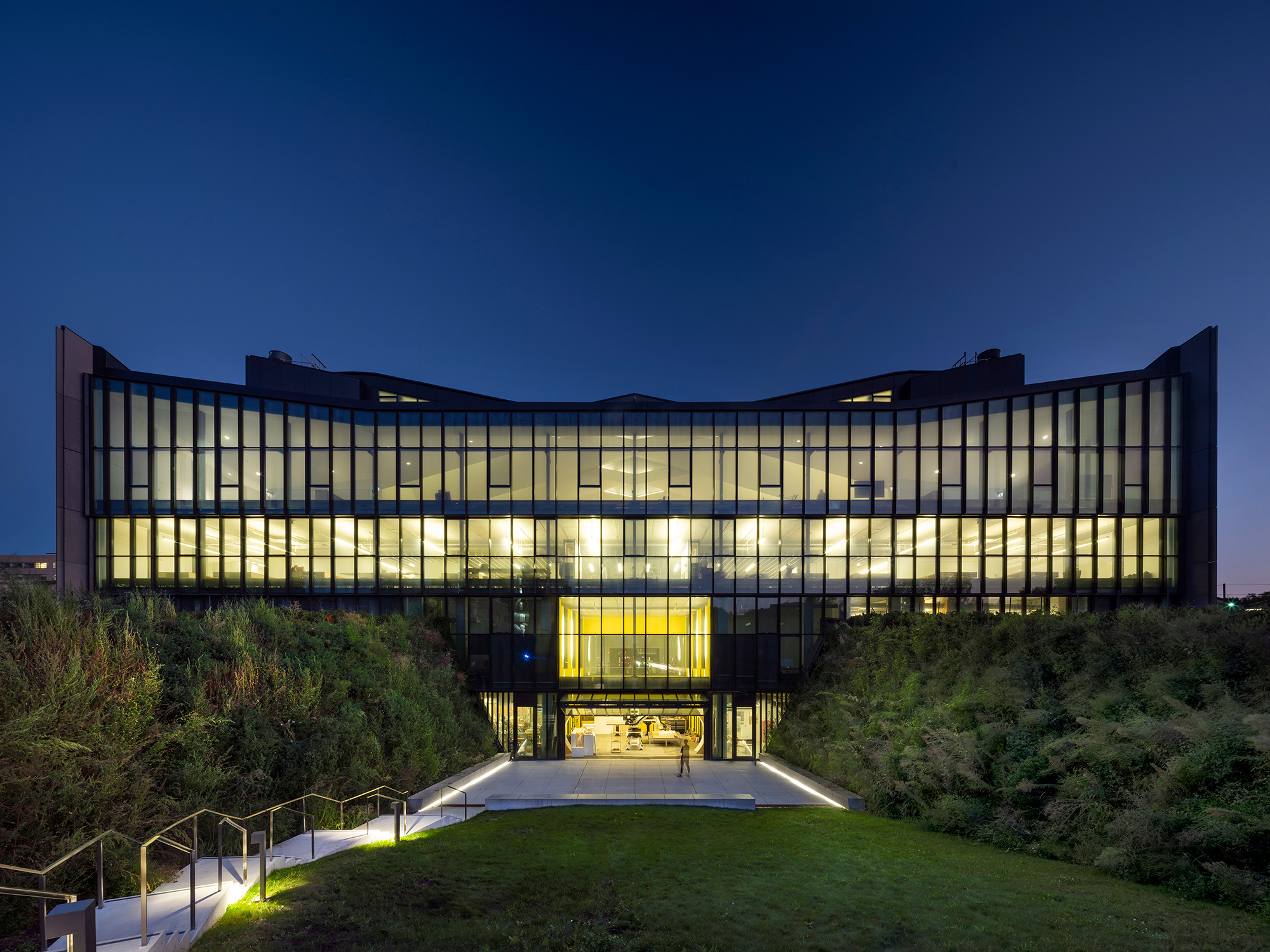 The building is located at 1 Spadina Crescent, a rare break in downtown Toronto's street grid: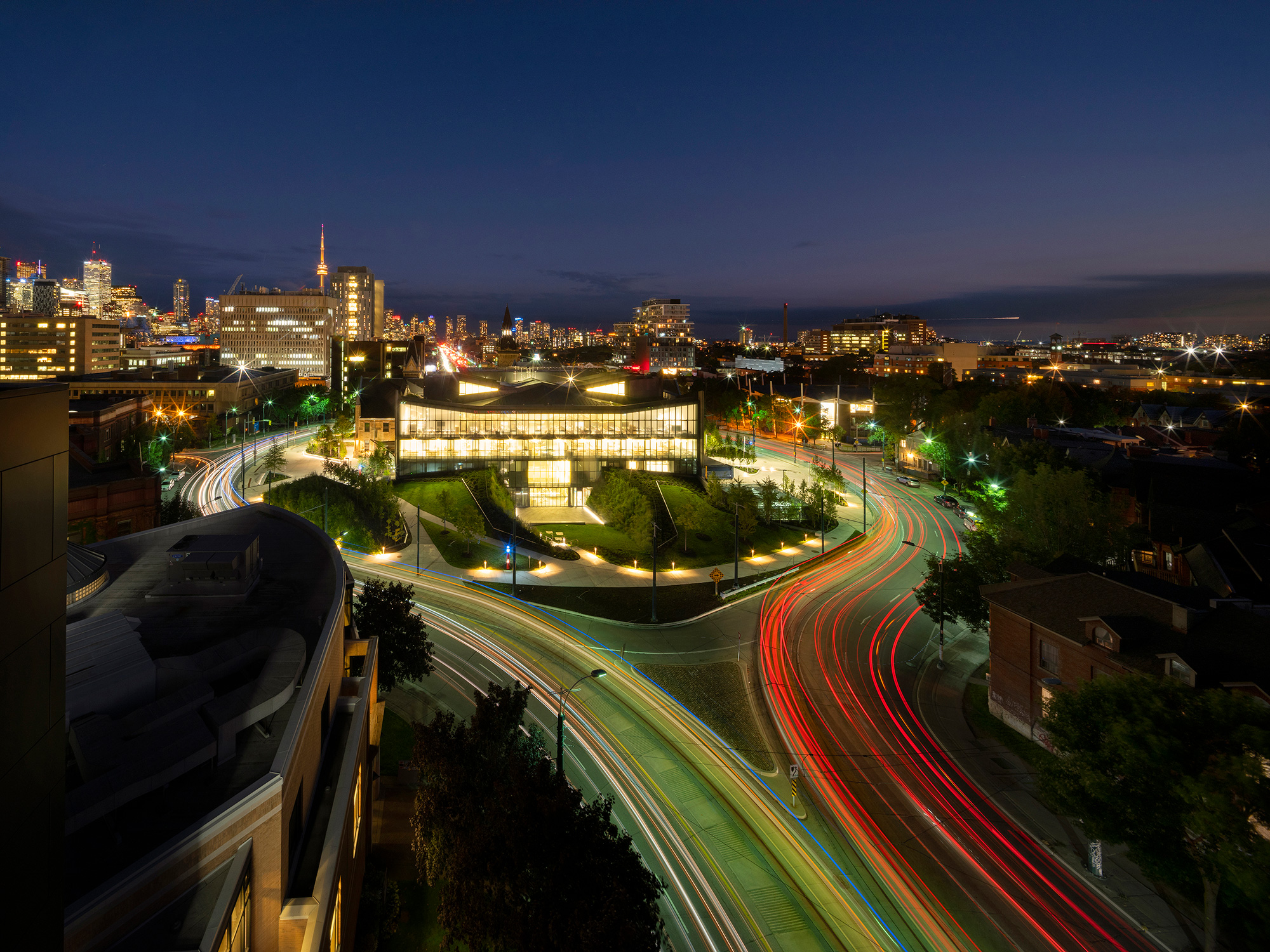 Photographs by Nic Lehoux.