Wired Network Connectivity for Mac
Be sure you have connected your computer to the network port with an Ethernet cable or with a usb-to-ethernet cable adaptor before you begin the steps below.
1. A prompt should appear for connecting to the 802.1x network. When prompted enter your Daniels username for Account Name and your password.
If the prompt doesn't appear than you may need to turn Wi-fi on first.
If Wi-fi is on and it is still not appearing try turning it off.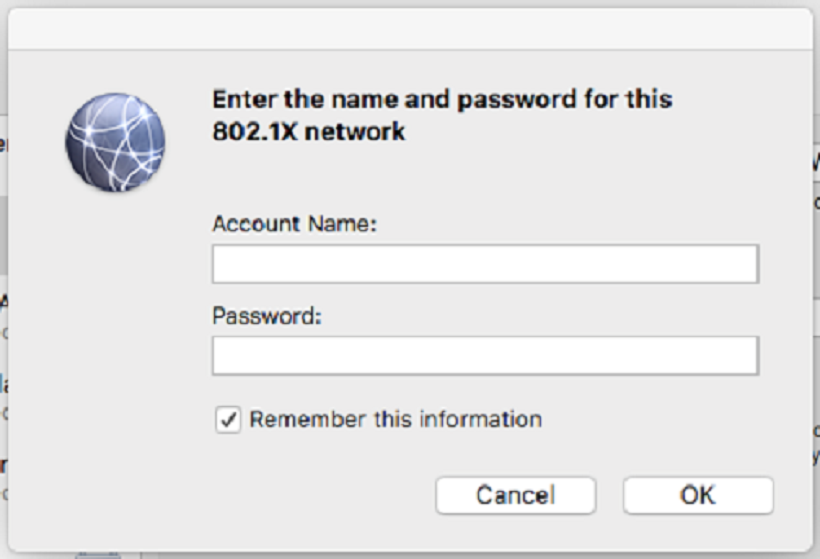 2. When asked to verify the certificate click Continue.