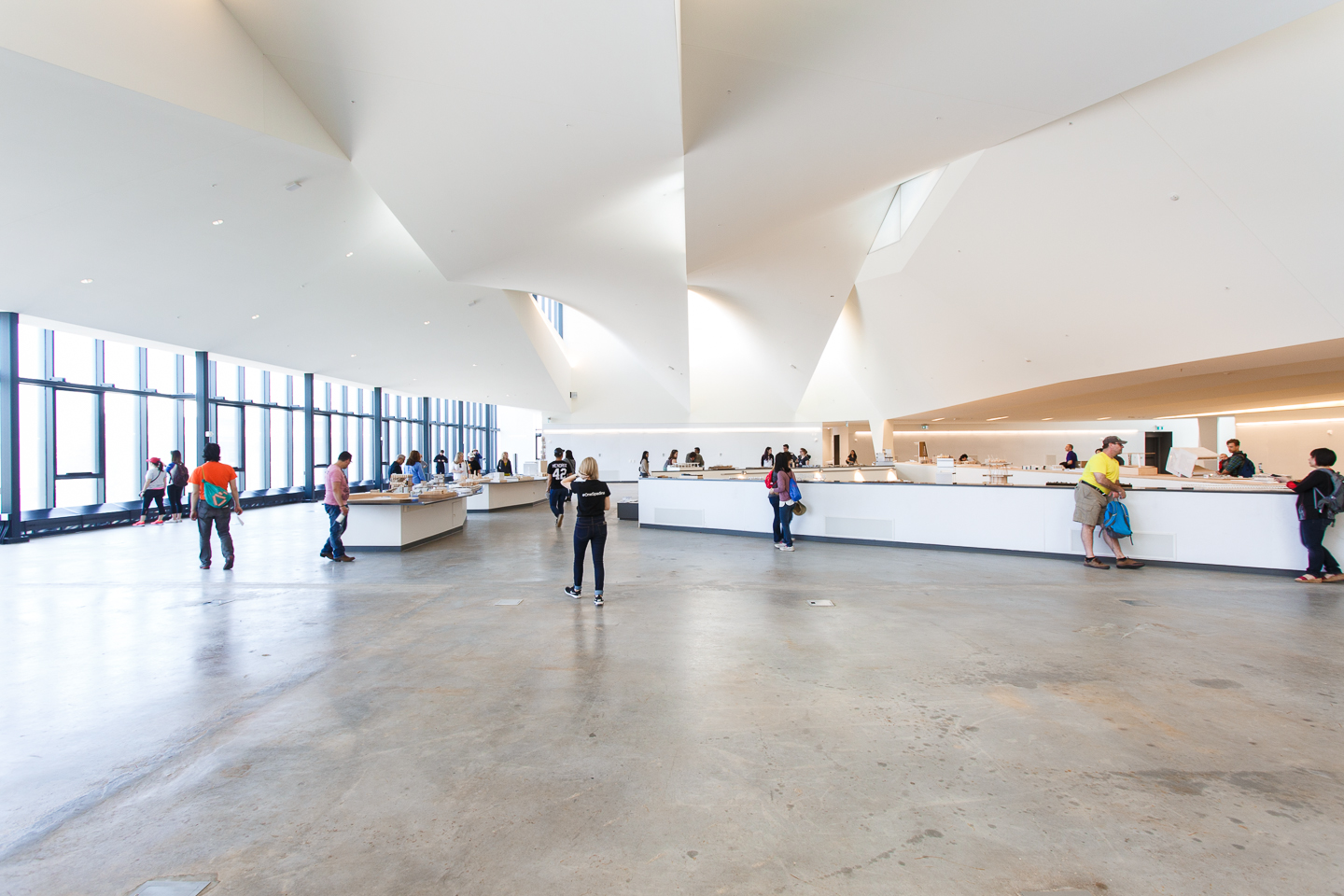 Sustainable Built Environment Performance Assessment (SBEPA) Network
It is in the operation of the built environment — how, when, in which ways buildings, landscapes and infrastructure are used, and by whom — that most affects an environment's performance and sustainability. In fact, for typical standards of construction, the embodied energy is equivalent to only a few years of operating energy. Therefore, a better understanding how buildings and landscapes are actually used is an increasingly important part of more sustainable and resilient design.
The SBEPA Network has recently been established to consider how the university campus can be a 'living lab' for testing enhanced approaches to evaluating the broad concept of sustainability in the built environment of U of T and beyond.  Faculty members within four Faculties (Arts and Science including the School of Environment and Computer Science; Applied Science and Engineering; the John H. Daniels Faculty of Architecture Landscape and Design; and the Dalla Lana School of Public Health) along with members of the Facilities and Services team at the University are participating in the Network. The goal of this interdisciplinary Network is to work towards the development of a new standard for the design of sustainable buildings and infrastructure that have mutually supportive and net positive benefits for human wellbeing and environmental performance. The SBEPA Network of faculty members and staff from across the university are working together to address the multi-disciplinary challenge of creating and applying a framework to go beyond the traditional energy use metrics to assess these broader aspects of built environment performance. This framework includes exploration of three performance gaps:
Predicted versus actual resource use (e.g. modelled and measured energy, water consumption);
Expected versus actual lived experience (e.g. Pre- and post-occupancy evaluations);
Measured versus perceived environmental conditions (e.g. thermal comfort measurements and survey results).
The different disciplines involved bring a range of approaches to the complex issues concerning the built environment. The Network considers performance to include building, site, human, and environmental parameters. Highlighting positive co-benefits between, for example, how daylit spaces save on electric energy and also are linked to visitor and employee satisfaction and architectural quality, can be a way to gain support for design initiatives that have up-front cost. Calculating trade-offs and responding to shifting professional and academic roles in building design, construction, and operation are being challenged in sustainable and resilient design, and this cultural shift with this kind of network initiative is important if better performing buildings are to be a reality.
Network members
Principal Investigator
Dr. John Robinson Professor
Munk School of Global Affairs and the School of the Environment
Presidential Advisor on the Environment, Climate Change and Sustainability
Dr. Sylvia Coleman
Postdoctoral Researcher
John H. Daniels Faculty of Architecture, Landscape, and Design
Dr. Steve Easterbrook
Professor of Computer Science
Member of the graduate faculty of the School of the Environment
Member of the Centre for Global Change Science
Dr. Bryan Karney  
Associate Professor Civil Engineering
Dean Cross-Disciplinary Programs
Chair Division of Environmental Engineering & Energy Systems
Paul Leitch
Director of Sustainability, Sustainability Operations and Services
Dr. Heather MacLean
Professor, Department of Civil Engineering
Cross appointments:
Professor, Department of Chemical Engineering and Applied Chemistry
School of Public Policy and Governance
School of the Environment
Liat Margolis
Associate Professor of Landscape Architecture
Director of the Daniels Faculty's Green Roof Innovation Testing Laboratory
Dr. Fiona A. Miller
Professor of Health Policy, Chair in Health Management Strategies
Institute of Health Policy, Management and Evaluation
Dr. Blake Poland
Associate Professor, Dalla Lana School of Public Health
Dr. Kimberly Strong
Director, School of the Environment
Professor, Deptartment of Physics
Dr. Marianne Touchie
Associate Professor, Departments of Civil Engineering and Mechanical & Industrial Engineering