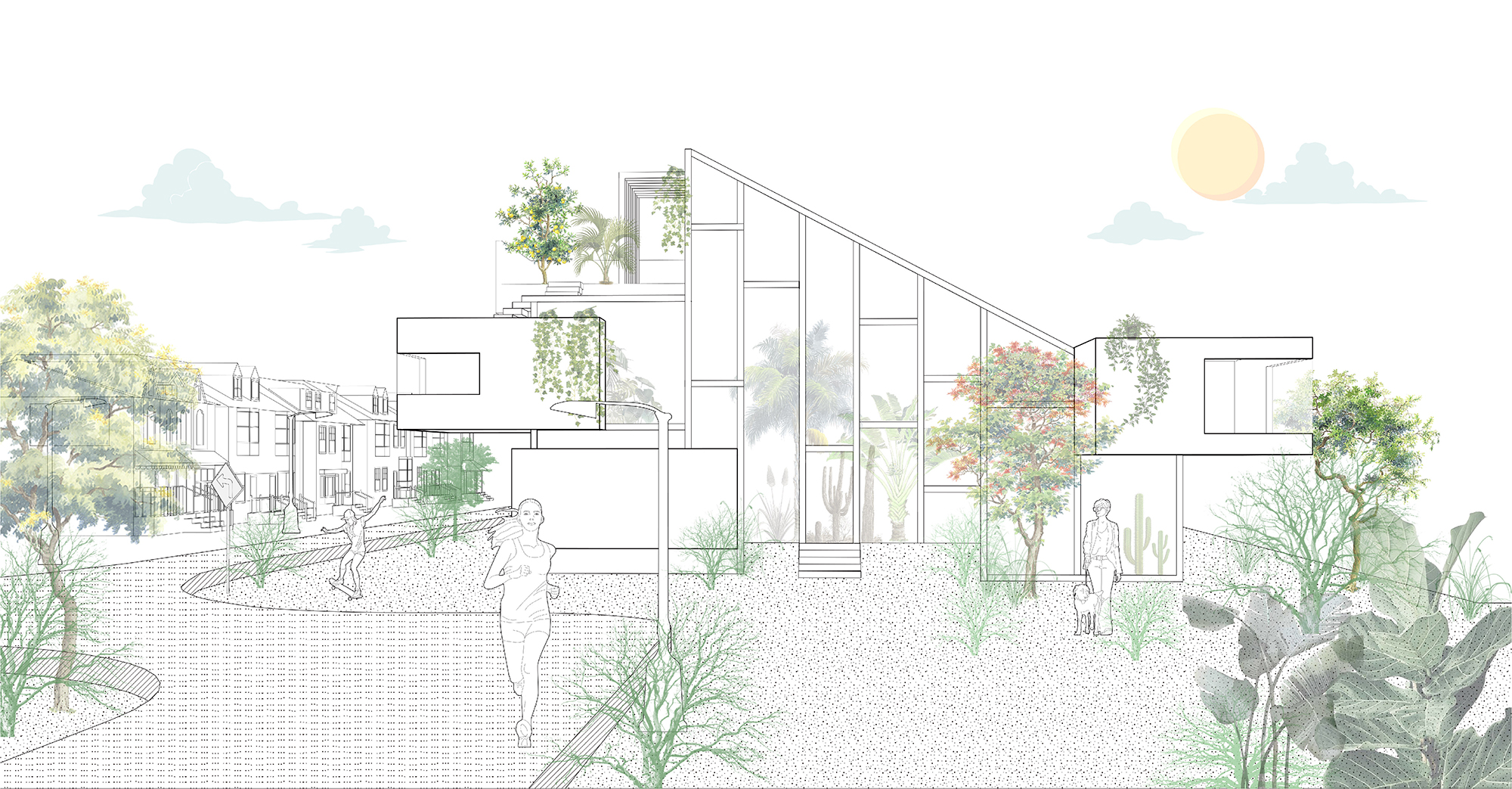 Cassie Cai, "Urban Jungle"
Students in Design Studio 3 learn core principles of architecture by designing homes for imaginary occupants with very different needs. Cassie began by studying a precedent, Ryue Nishizawa's Moriyama House — a multi-residential structure in Tokyo that uses box-like forms and strategically placed windows to blur the boundaries between private and communal space.
"The Moriyama House is made up of horizontal, separate boxes," Cassie says. "I wanted to make that vertical — essentially rotate them 90 degrees."
Cassie's two fictional occupants were an artist and a cook. For the cook, she had to include a large dining area with seating for dozens of guests. For the artist, she had to provide a spacious studio. Taking inspiration from Moriyama House, she decided to satisfy these competing needs by giving each one its own box-like space within the larger home.
The home's exterior.
Using channel glass, a type of semi-transparent architectural glazing, she created a greenhouse-like central atrium with more than enough room for the chef's long dining table. But the space is more than just a dining area: internal planters would allow the home's occupants to cultivate a garden inside the home. "I created a lot of green space inside the house, so the cook can grow vegetables," Cassie says. "There are also fruits and flowers, so the artist can paint and draw from them and get some inspiration from nature."
The dining area.
The painter's studio, accessed by a set of stairs from the dining area, would have a southern exposure, ensuring plenty of natural light throughout the day.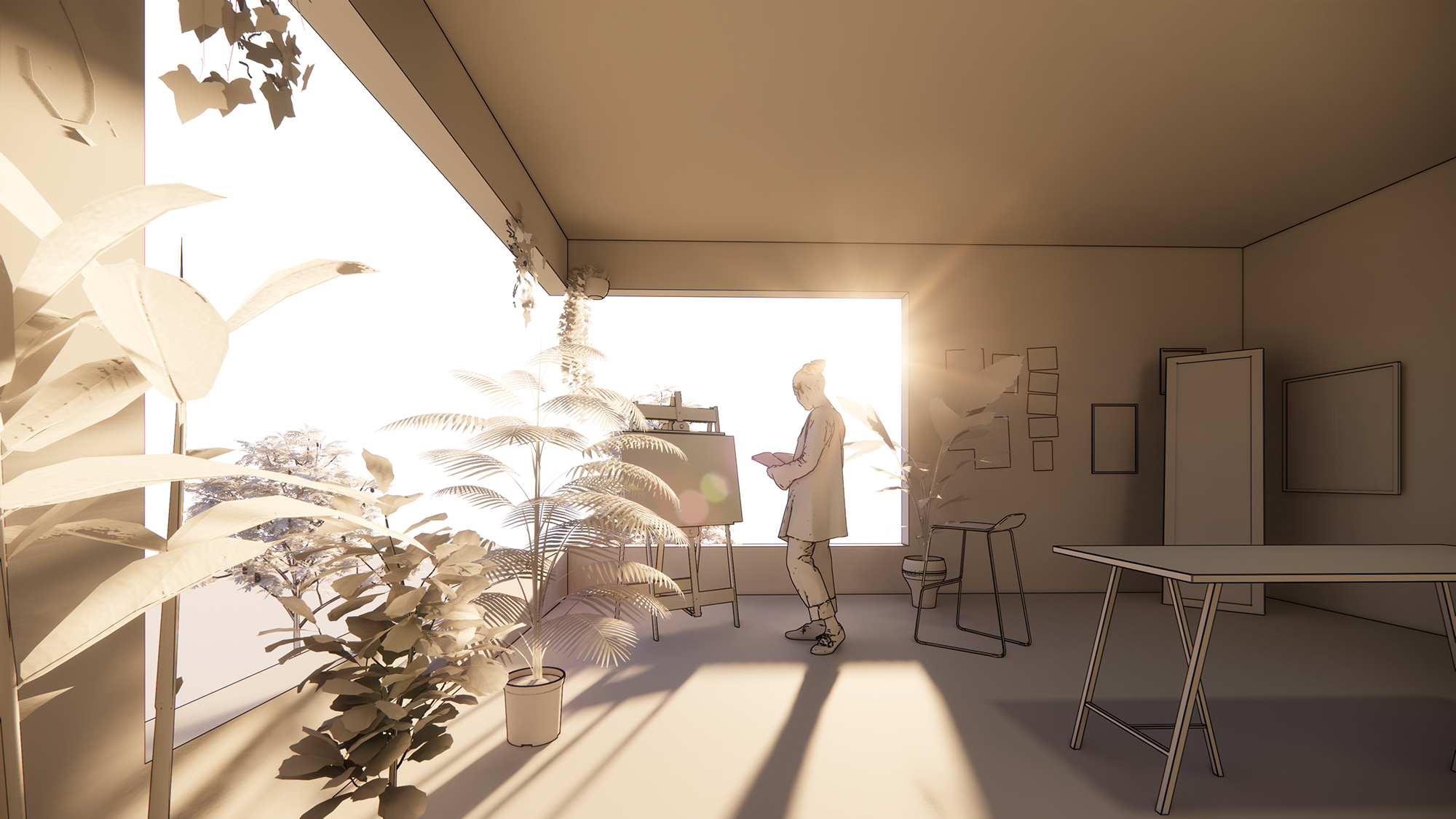 The painter's studio.
And the top floor of the home would have a sunroom and private garden, with more room for plant cultivation.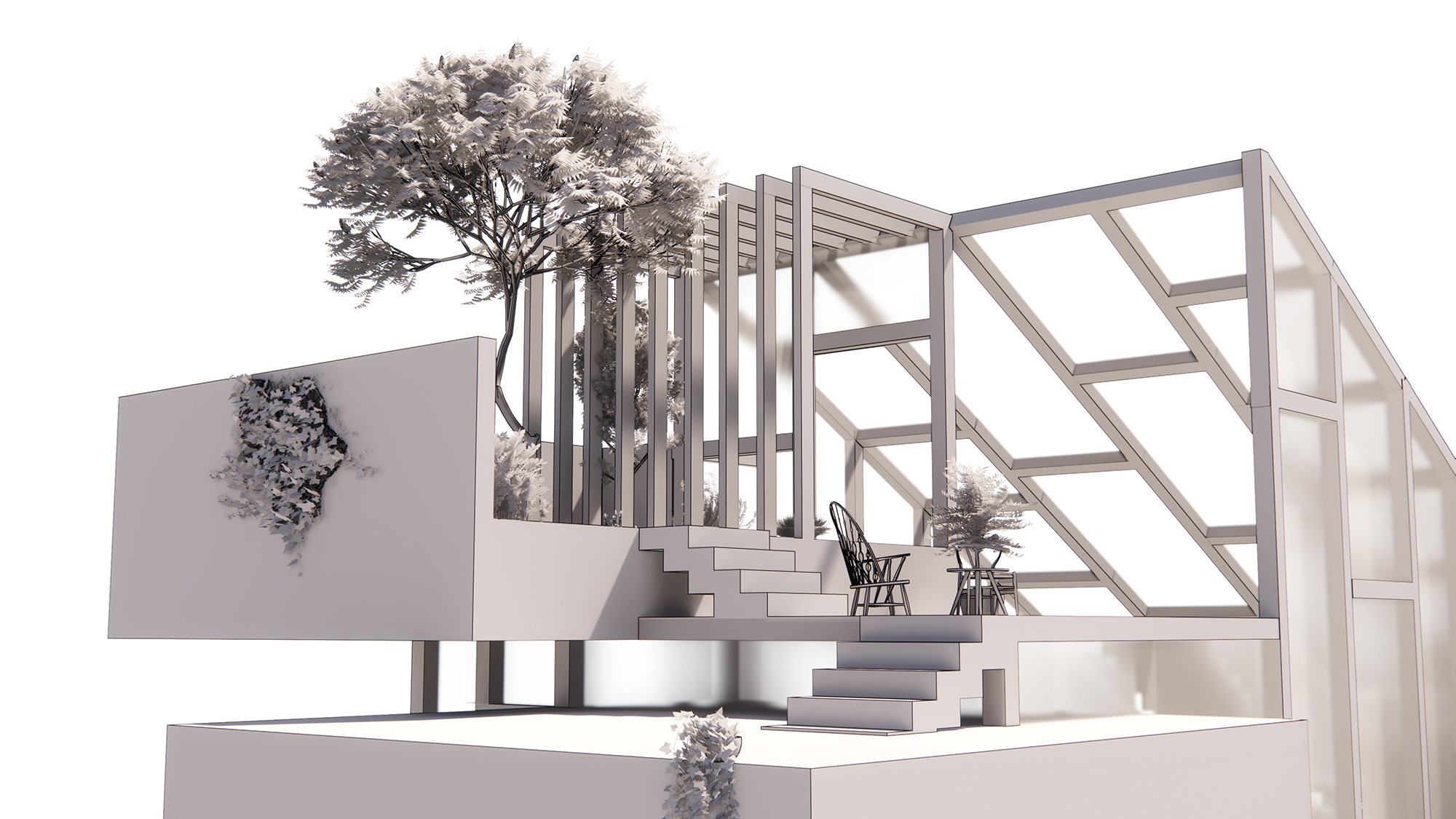 The rooftop garden.
Instructor: Petros Babasikas