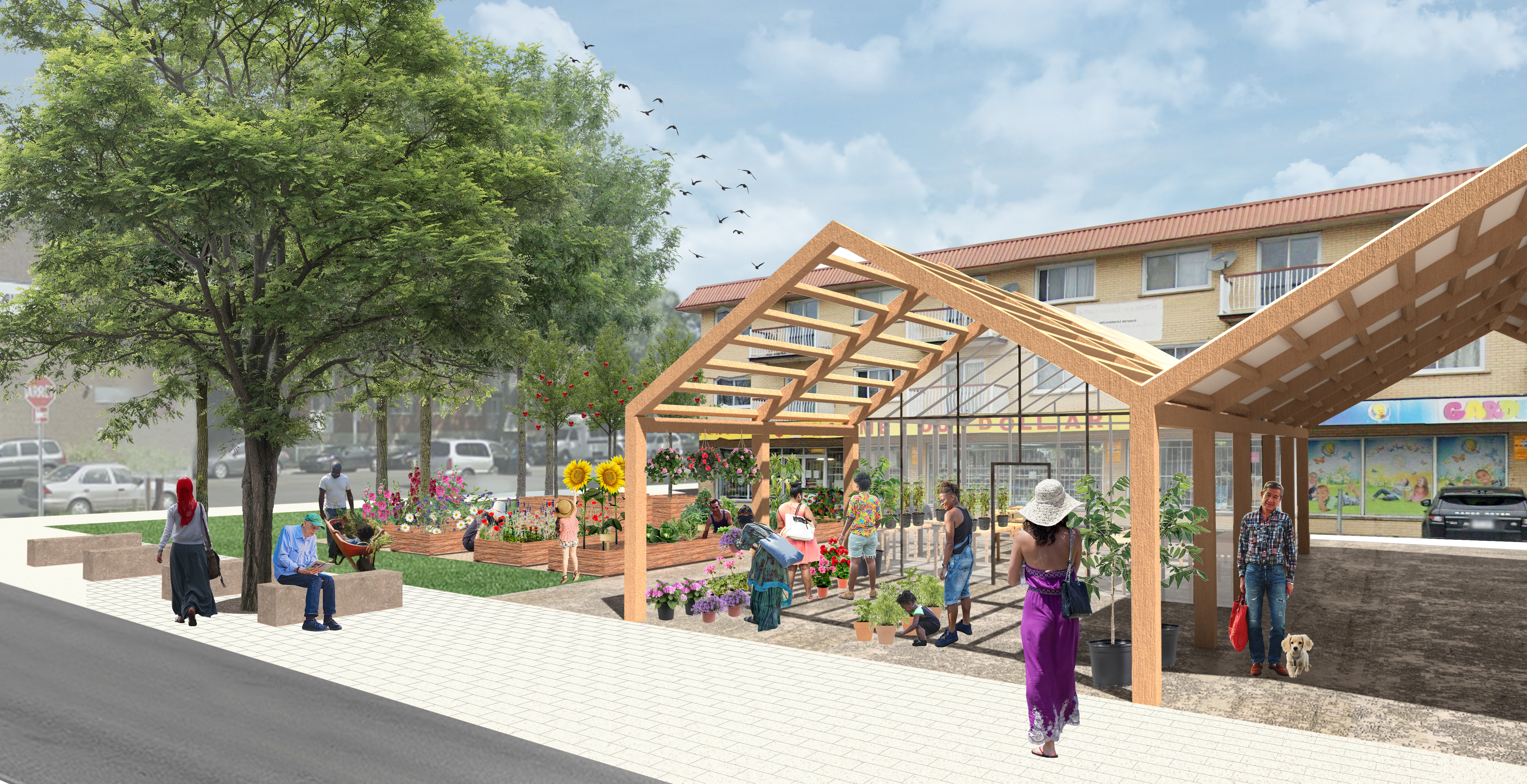 Louisa Kennett, "The Spaces Between"
How can underutilized urban spaces be reclaimed to empower communities and create long-term resilience?   
Underutilized open spaces in urban areas hold tremendous potential for addressing social and environmental challenges for vulnerable communities. Twenty per cent of Northeast Montreal North, one of Canada's most densely populated neighbourhoods, is composed of underutilized spaces. This thesis proposes a framework for reclaiming these spaces through a community-driven approach centred on engaging and empowering local youth, who make up a substantial proportion of the population. By prioritizing building capacity from within, the proposal posits an alternative to traditional community engagement processes.