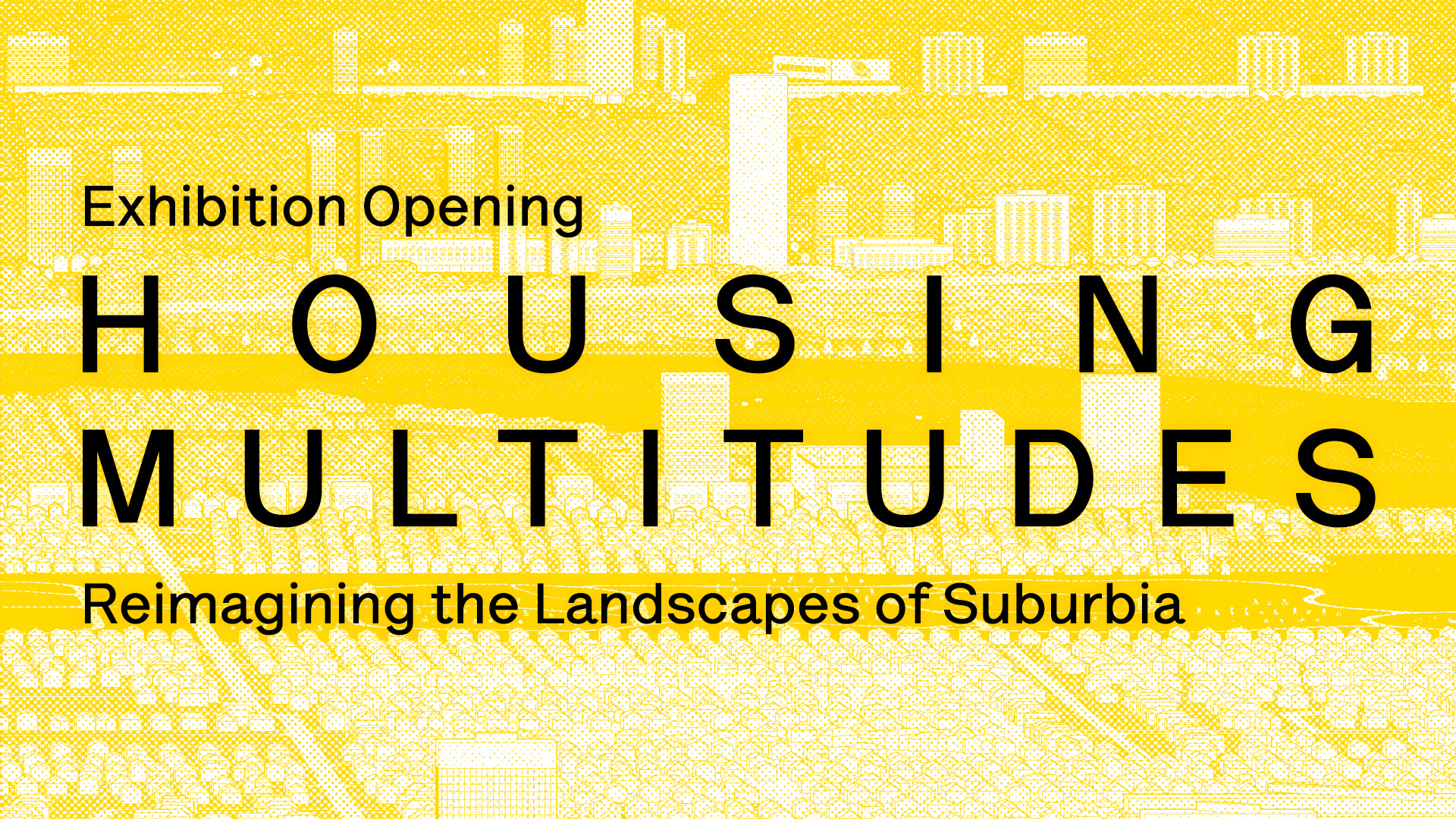 Opening of Housing Multitudes: Reimagining the Landscapes of Suburbia
-
Architecture and Design Gallery, Daniels Building
Register to attend
Using Toronto as a laboratory, the study and exhibition Housing Multitudes: Reimagining the Landscapes of Suburbia unlocks the DNA of the suburb to create a composite "big picture" of how the urbanism that characterizes many North American cities can be transformed for the greater benefit of all.
Simultaneously lyrical and policy-conscious, the exhibition's experimental format includes films/animations, vast panoramas and maps, graphic novel-like stories, and models that have all been conceived to challenge received thinking about the suburbs. The curators have purposely brought a degree of fiction to studies that have, in fact, been drawn from real sites and places as well as their histories, in order to engage new audiences and open questions about what the suburbs are and can become.
The goal of this endeavour is to engage a wide array of individuals and communities in reimagining our suburban landscapes and the possibilities these lands represent in order to encourage a future that is more socially engaged, equitable, ecologically resilient and beautiful.
Housing Multitudes was conceived and curated by Richard Sommer and Michael Piper of the Daniels Faculty in collaboration with Faculty colleagues, students and staff. All members of the University of Toronto community and the general public are welcome to visit the exhibition. For Gallery hours, click here.