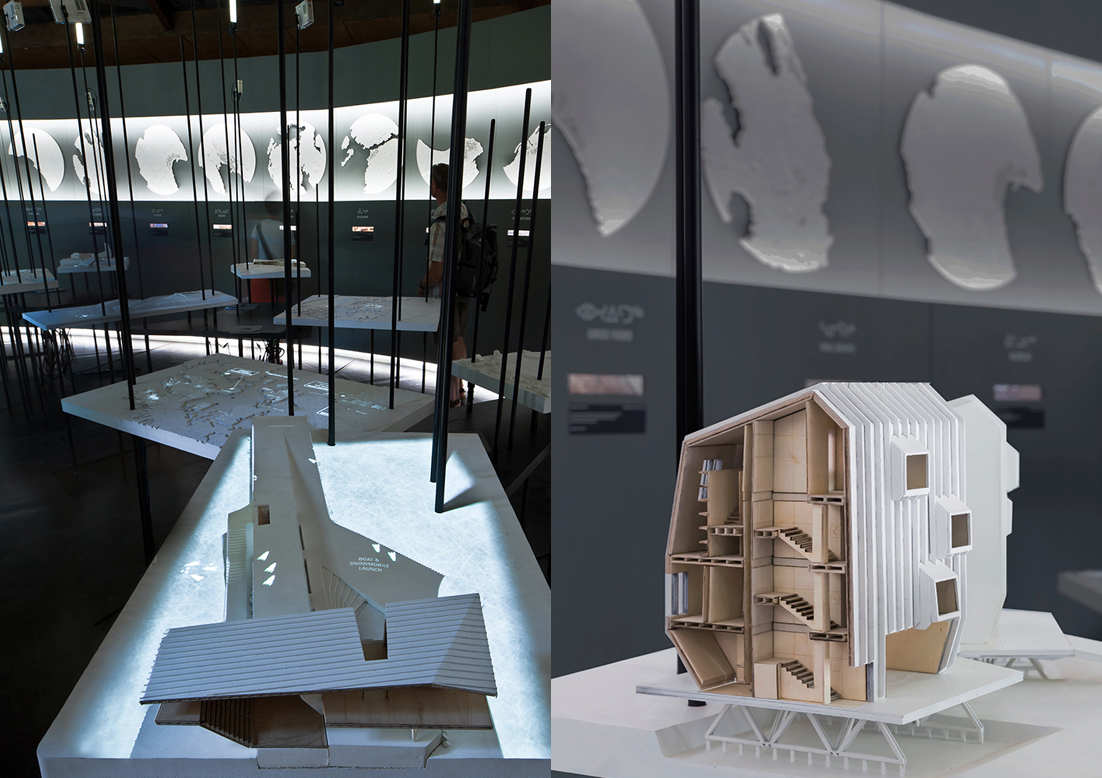 08.01.15 - Architects in the arctic: Work by Mason White's firm Lateral Office profiled in the Globe and Mail
Associate Professor Mason White's firm, Lateral Office, has received a number of awards for its work in the arctic — including the inaugural Arctic Inspiration Prize and a special mention from the jury at the 2014 Venice Biennale for the exhibition "Arctic Adapations: Nunavut at 15." This week, Mason White and his partner Lola Sheppard were profiled in the Globe and Mail among other architects who are working to address the needs of the north.
The article outlines the growth taking place in many northern communities: Iqaluit, where White has worked, for example, has seen its population more than double since becoming Nunavut's capital in 1999.
White explained to the Globe's Matthew Hague, "Typically, people in Iqaluit have been told, 'Here's the plan,' without being consulted...There might be a fear of innovation. Because in the past, innovation may have done bad things."
"But there are other forms of innovation," says White, "that are based on collaboration and intelligent, informed knowledge-sharing."
Writes Hague:
One of their design proposals, envisioned after extensive travel and consultation throughout the Arctic, is a series of beautifully articulated trading huts and food storage sheds, collectively called the Arctic Food Network. The buildings would be lashed together like snow sleds, and take advantage of snow-pack walls that insulate in the winter and melt for better ventilation in the summer. But they would be strategically placed to take advantage of a food distribution strategy that largely relies on snowmobiles to reallocate hunted meat between various communities.
For the complete article, visit the Globe and Mail.
Related: