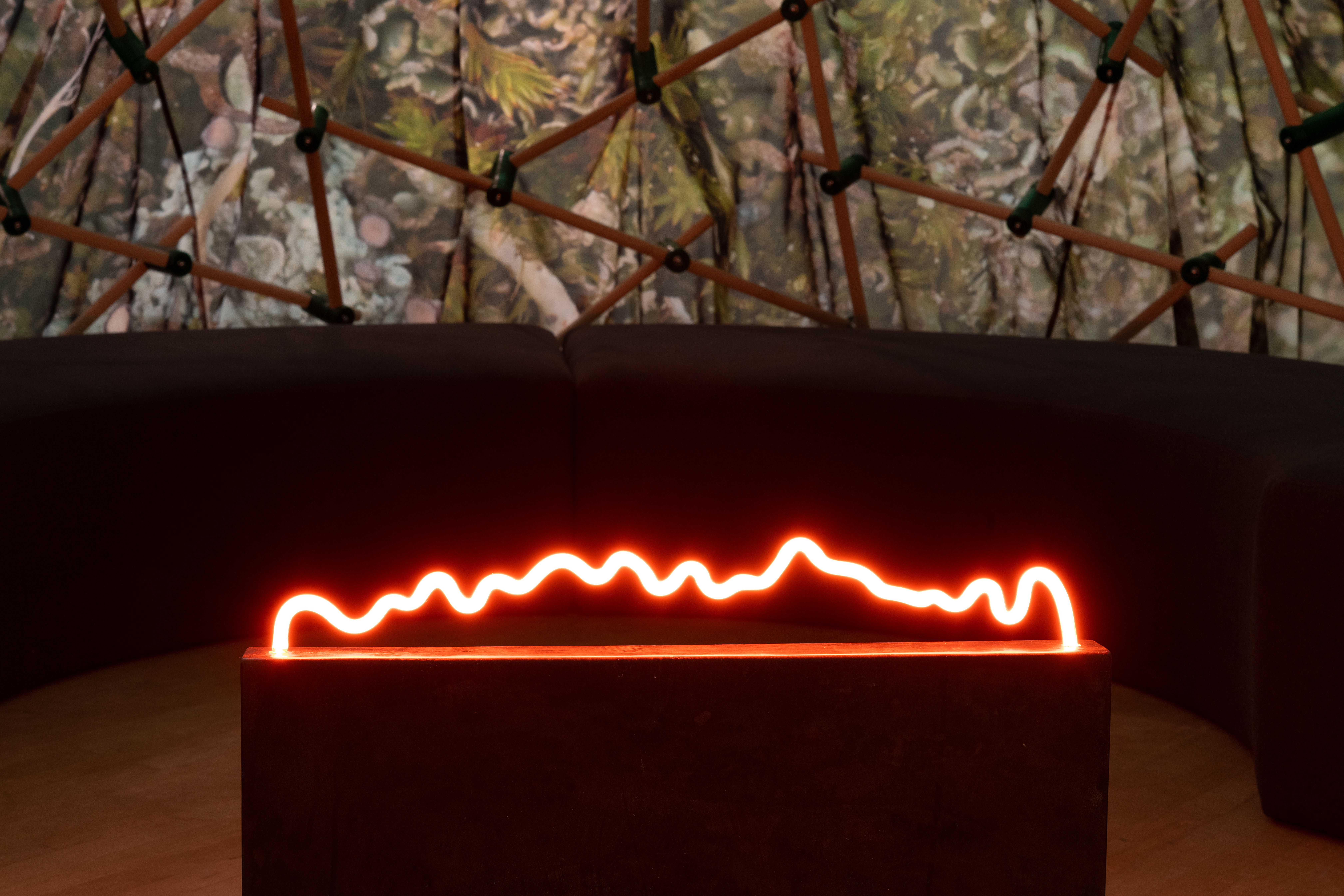 05.10.23 - Indigenous-led exhibition ᐊᖏᕐᕋᒧᑦ / Ruovttu Guvlui / Towards Home opening at the Daniels Faculty
The John H. Daniels Faculty of Architecture, Landscape, and Design at the University of Toronto is proud to announce that ᐊᖏᕐᕋᒧᑦ / Ruovttu Guvlui / Towards Home, an Indigenous-led exhibition organized by and first presented at the Canadian Centre for Architecture (CCA) in Montreal, will be on view in the Architecture and Design Gallery at 1 Spadina Crescent from October 25, 2023 – March 22, 2024.
ᐊᖏᕐᕋᒧᑦ / Ruovttu Guvlui / Towards Home was co-curated by Joar Nango (a Norway-based Sámi architect and artist), Taqralik Partridge (Associate Curator, Indigenous Art - Inuit Art Focus, Art Gallery of Ontario), Jocelyn Piirainen (Associate Curator, National Gallery of Canada) and Rafico Ruiz (Associate Director of Research at the CCA). The exhibition showcases installations by Indigenous designers and artists, reflecting on how Arctic Indigenous communities relate to land and create empowered, self-determined spaces of home and belonging.
Through the exhibition, as well as its accompanying publication and programming, ᐊᖏᕐᕋᒧᑦ / Ruovttu Guvlui / Towards Home aims to have long-term impact, opening new forms of dialogues and ways of thinking about Northern Indigenous practices of designing and building that are not normally considered in the canons of architecture.
"Towards Home recognizes that architectural design in this country has been generally insensitive to Indigenous peoples' traditions and cultures," says Jeannie Kim, Associate Professor at the Daniels Faculty and organizer of the Toronto exhibition. "Participating in this project, our Faculty hopes to broaden understandings, and to support our shared efforts towards fostering practices of land-based design."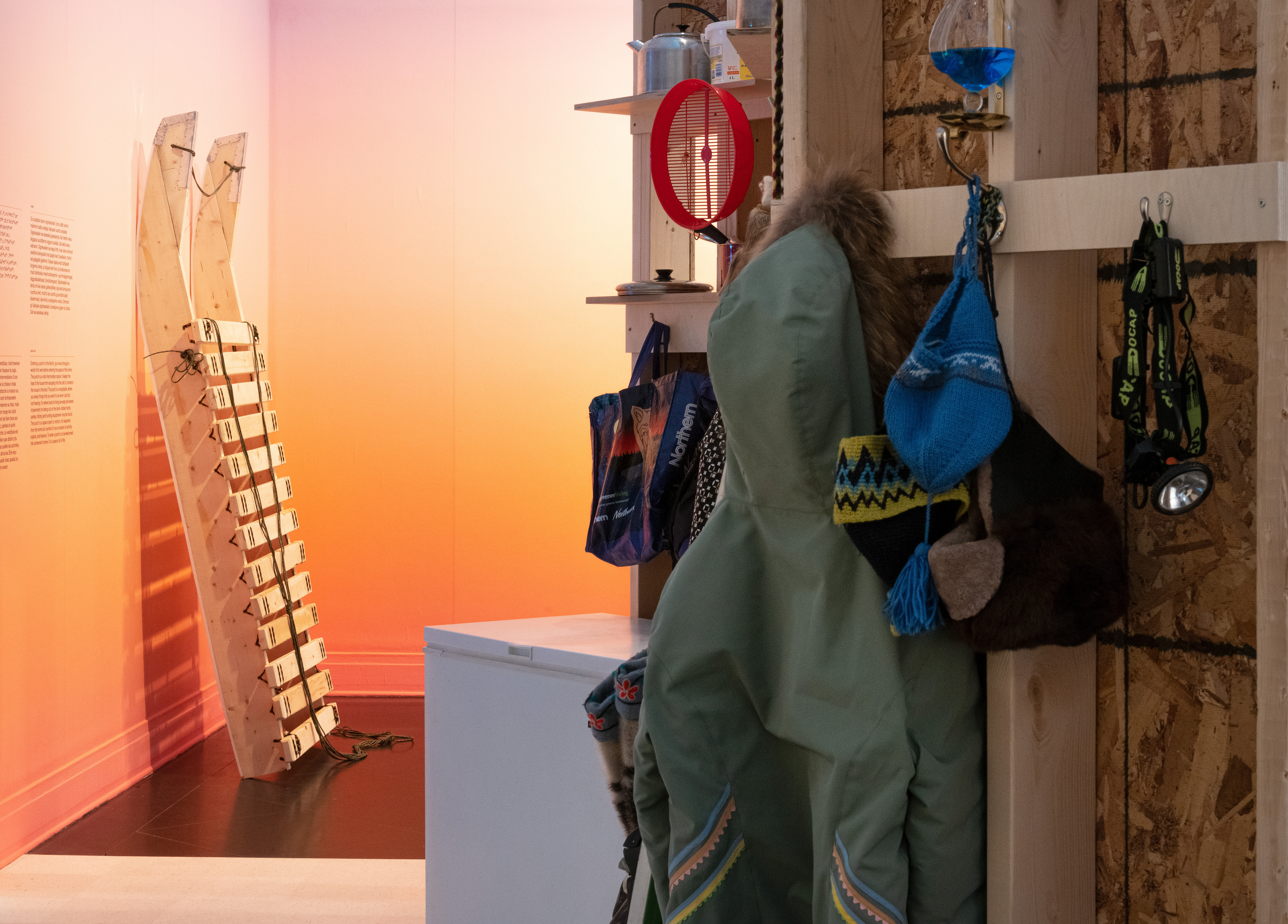 Work on view will include Taqralik Partridge and Tiffany Shaw's The Porch, a transitional space unique to Northern living that welcomes Indigenous visitors into an institutional setting that has historically excluded them. Geronimo Inutiq's I'm Calling Home presents a commissioned radio broadcast that recalls the central role that radio plays in both connecting Inuit communities and expediting colonialism. Nuna, an installation by asinnajaq (in conversation with Tiffany Shaw), is a tent-like structure that invites both sharing and reflection while evoking the four elements. Offernat (Votive Night) by Carola Grahn and Ingemar Israelsson is an altar featuring a birch burl that evokes the burning of Sámi drums during Christianization in the 1700s.
The exhibition also facilitated the Futurecasting: Indigenous-led Architecture and Design in the Arctic workshop (co-curated Ella den Elzen and Nicole Luke) that brought together nine emerging architectural designers and duojars (craftpeope) to convene across Sapmi and Turtle Island to discuss what the future of design on Indigenous lands might become.
The full list of contributors includes: asinnajaq, Carola Grahn and Ingemar Israelsson, Geronimo Inutiq, Joar Nango, Taqralik Partridge, and Laakkuluk Williamson Bathory. The original exhibition design was by Tiffany Shaw, Edmonton, with graphic design by FEED, Montreal.
The Exhibition Opening will take place on Wednesday, October 25. Additional updates and related programming will be announced soon.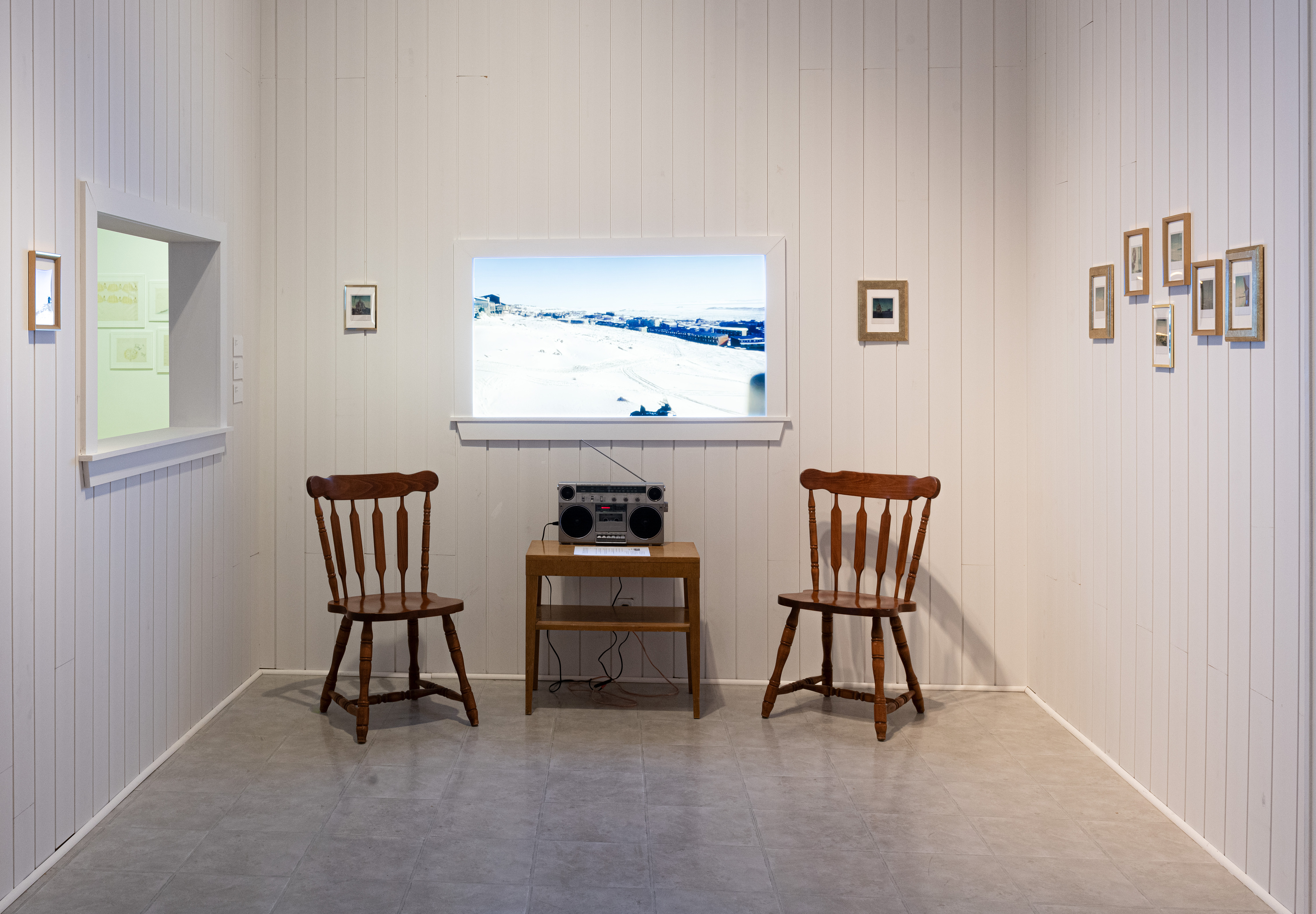 Land Acknowledgement 
We wish to acknowledge this land on which the University of Toronto operates. For thousands of years, it has been the traditional land of the Huron-Wendat, the Seneca, and the Mississaugas of the Credit. Today, this meeting place is still the home to many Indigenous people from across Turtle Island, and we are grateful to have the opportunity to work on this land. The land of 1 Spadina Crescent has been the home and an important trail of the Mississaugas of the Credit, the Anishinaabe, the Chippewa, the Haudenosaunee and the Wendat peoples. Spadina is synonymous with Ishpadinaa, meaning "a place on a hill" in Anishinaabe. 
Also, we are acutely aware as architects, that unjust settler strategies and logics denigrated Indigenous land and architecture, particularly harming Indigenous people's ability to create safe places to call home. Today, many of the ways these lands are used conflict with Indigenous values, practices, and histories. The acknowledgement of past wrongs and current realities are only the beginning of redressing and improving conditions, and creating a more just built environment. 
Image captions: 1) Nuna, asinnajaq in conversation with Tiffany Shaw. qulliq, asinnajaq in conversation with Ludovic Boney and Tiffany Shaw. 2) J'appelle chez nous / I'm calling home / Uvatinni Uqallajunga, Geronimo Inutiq. 3) All images credit ᐊᖏᕐᕋᒧᑦ / Ruovttu Guvlui / Vers chez soi / Towards Home exhibition view, 2022. Photos Mathieu Gagnon © CCA.