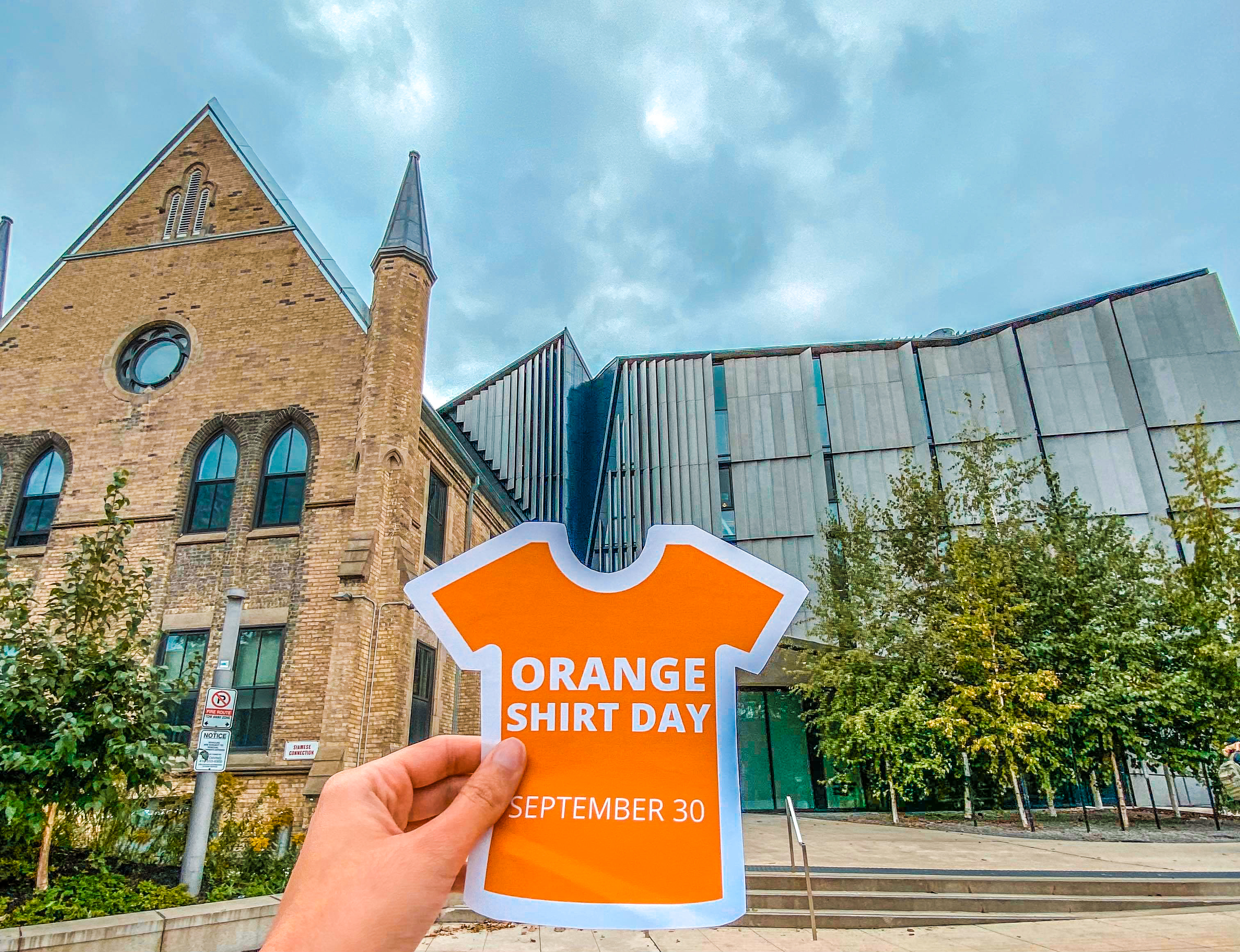 27.09.21 - The Daniels Faculty commemorates Orange Shirt Day 2021
On Sept. 30, the Daniels Faculty will hold an event to commemorate the survivors of residential schools and their families. The commemoration will have in-person and online components; as it coincides with Orange Shirt Day and the newly created National Day for Truth and Reconciliation (NDTR), we encourage all community members to wear an orange shirt in honour of Stswecem'c Xgat'tem First Nation member Phyllis Webstad's story. 
In the spirit of reconciliation and healing, we have also prepared resources that urge our community to support the ongoing process of reconciliation — and to acknowledge that every child matters. Here's how the Daniels Faculty will commemorate Orange Shirt Day and the National Day for Truth and Reconciliation in 2021. 
The Daniels Faculty's event for Orange Shirt Day and NDTR 
If you're on campus on Sept. 30, an Orange Shirt Day item will be distributed at the east and west doors of the Daniels Building starting at 8:30 a.m. These will be available until the start of the event at 2 p.m. 
At that time, community members, led by Dean Juan Du and First Peoples Leadership Advisor to the Dean Elder Whabagoon, will congregate at the Stantec Architecture Courtyard — outside the Daniels Building at the north façade patio — for brief remarks. Next, a moment of silence will be observed at 2:15 p.m. in memory of the 215 bodies found at a residential school in Kamloops, B.C., and the discoveries that continue to be made across Turtle Island. 
The event will conclude with the announcement of the artist for the Daniels Mural Project, as selected by the Faculty's Indigenous Advisory Panel. A new vision for north façade will be unveiled as part of the Daniels Faculty's response to the U of T Truth and Reconciliation Calls to Action; particularly, it responds to Call to Action No. 2, a strategy for the funding and placement of more Indigenous public art across all three campuses in close consultation with local Indigenous communities. 
Observing a moment of silence 
For those unable to join us in person, we encourage you to take a moment of silence at 2:15 p.m. with your class or by yourself to honour the healing journey of the residential school survivors, their families and their communities. 
The Daniels Faculty's virtual background for Orange Shirt Day and NDTR 
If you're learning or working remotely, we have developed a virtual background that can be used on Zoom or Microsoft Teams. When using these backgrounds on either app, please uncheck "mirror my video." Click the thumbnail below for a full-sized image.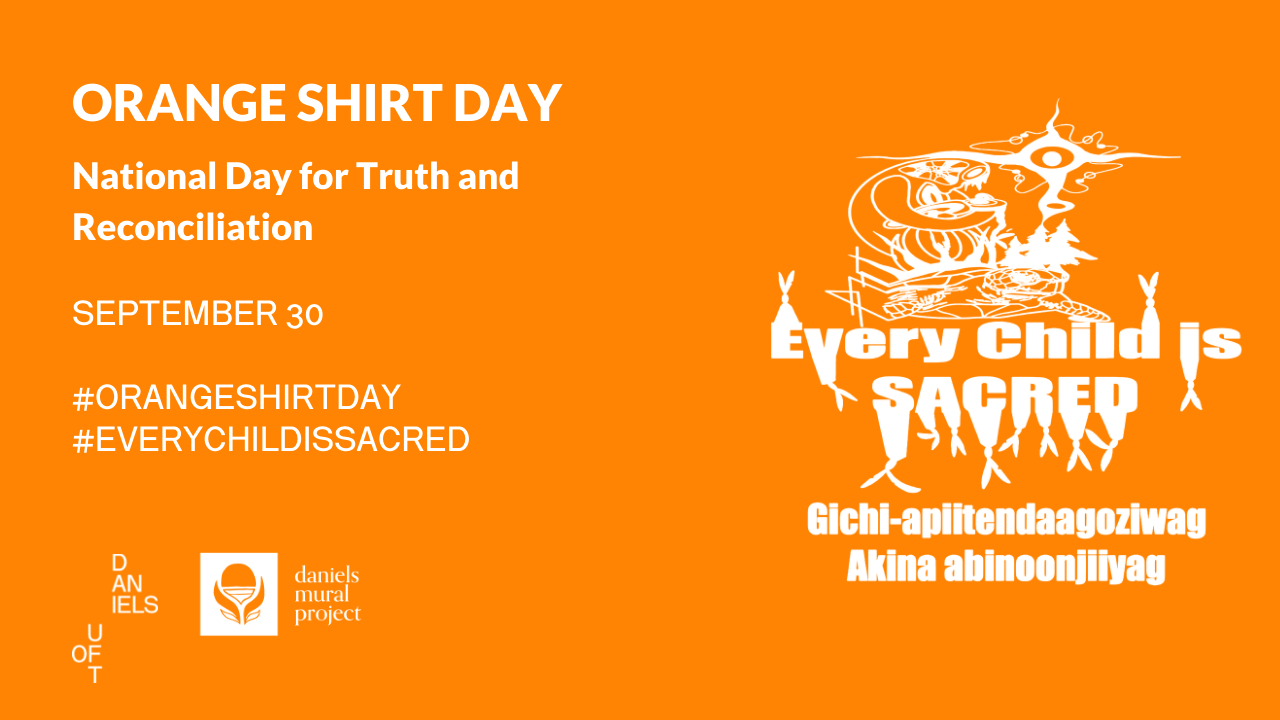 Resources for the Daniels Faculty community 
For more information on Orange Shirt Day and the National Day for Truth and Reconciliation, please see the following resources. The National Residential Schools Crisis Line can be accessed at 1-866-925-4419. 
Digital resources 
Book and print resources 
Video and films