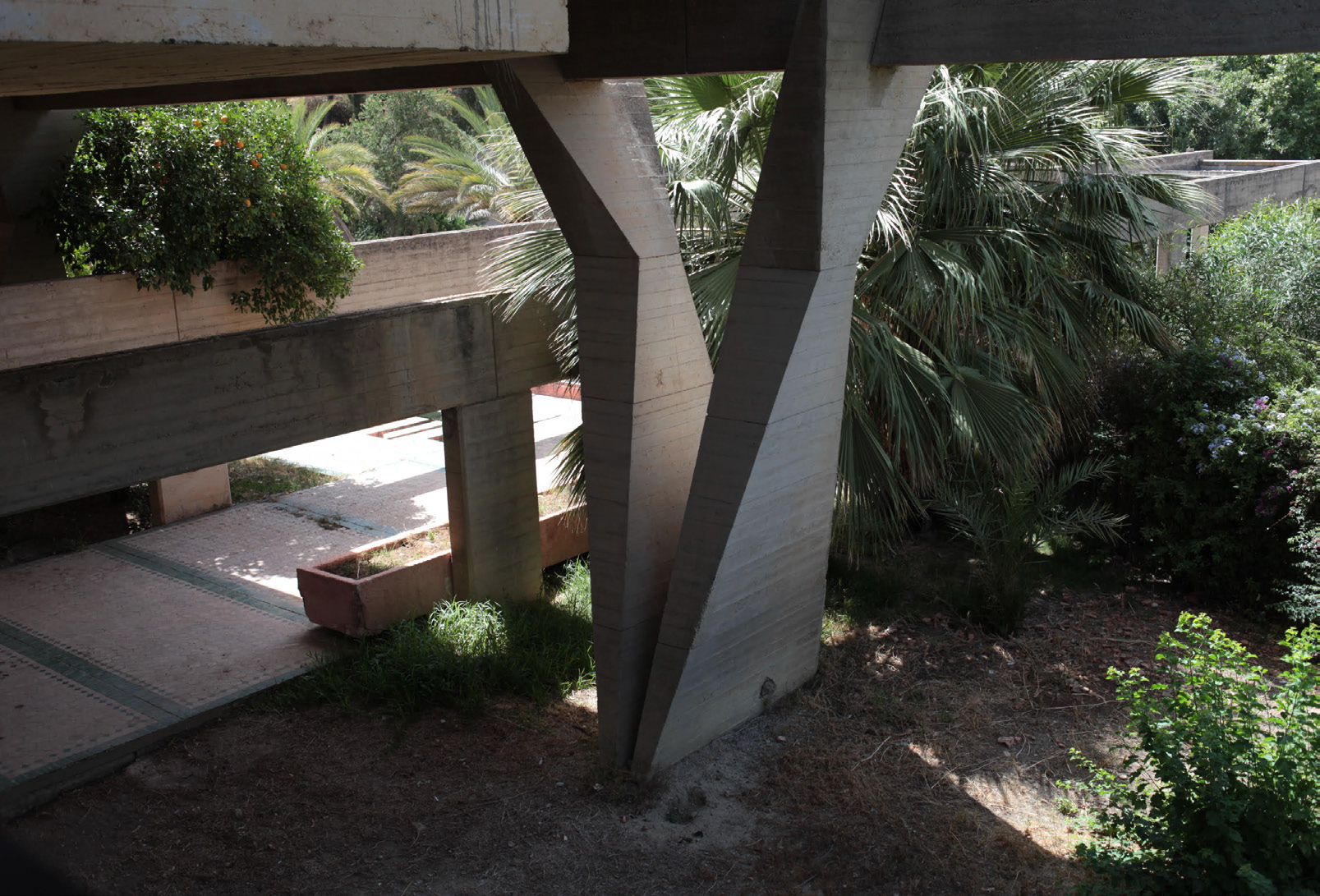 21.08.18 - Aziza Chaouni helps bring the local community together to imagine the future of Sidi Harazem in Morocco
Working with Caisse de Dépôt et de Gestion (CDG), and the Caisse de Dépôt et de Gestion Foundation, Aziza Chaouni Projects — led by Associate Professor Aziza Chaouni — is working to rehabilitate the Sidi Harazem Thermal Bath Complex, a historic site of modern architecture in Morocco.
This summer, from July 2 - 6,  Chaouni, together with the broader revitalization team, organized and participated in workshops with international artists and members of the local community to raise awareness about the area's architectural heritage, share memories about the complex, and consider its future.
The week began with architecture training led by Laure Augereau to teach youth about the architecture of Jean-François Zevaco. Zevaco designed Sidi Harazem in 1960 and was part of the brutalist architectural movement. This was followed by tours and conferences, while guest artists collaborated on work within the space. Later in the week, Chaouni and her partners held round table discussions and a collaborative design workshop with hawkers and shopkeepers of Sidi Harazem to reimagine a future program for the site.
The revitalization of the Sidi Harazem Completx is being completed thanks to the Getty Foundation's Keeping it Modern grant, which was established to support important works of modern architecture around the world.
Photo, top, by Andreea Muscurel