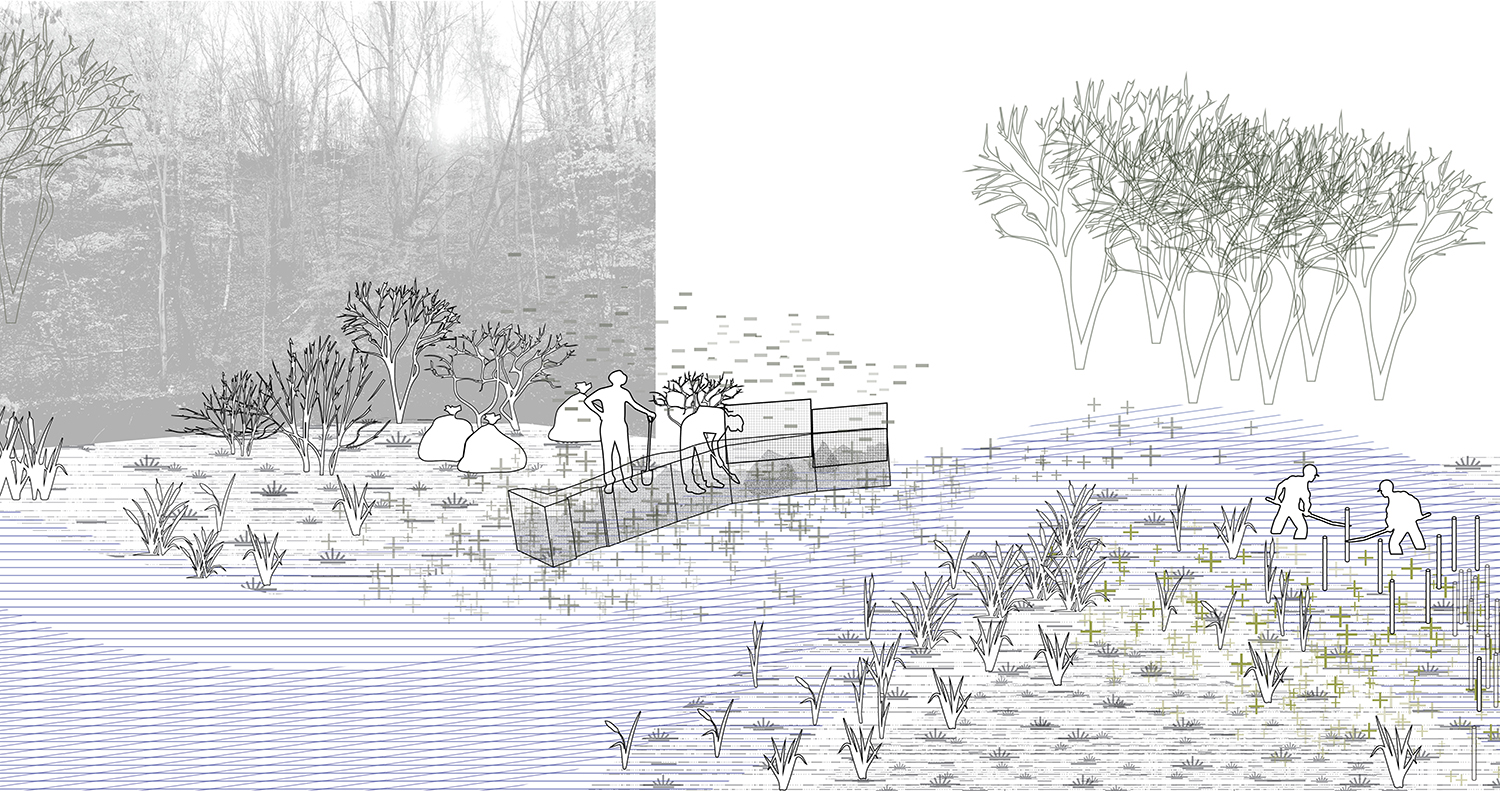 12.09.17 - Ravine Re-Create studio wins the 2017 Sloan Award
Congratulations to Associate Professor Alissa North and students from the 2016 Option Studio: Ravine Re-Create. The studio (LAN 3016) has received the 2017 Sloan Award, also known as ARCHITECT Magazine's Studio Prize.
The ARCHITECT Studio Prize recognizes thoughtful, innovative, and ethical studio courses at accredited architecture schools. Ravine Re-Create was a cross-disciplinary studio in landscape architecture, urban design, and architecture that explored how "rivers and ravines could be repositioned as living and dynamic systems within a city." Working with the City of Toronto, Evergreen Brick Works, and the Toronto and Region Conservation Authority (TRCA), students in the studio envisioned and developed innovative design ideas to inspire targeted catalytic solutions of change.
Writes Nate Berg for ARCHITECT magazine:
The Don River and the Humber River weave through the heart of downtown Toronto, but they're often regarded as separate from the urban life of the city. Associate professor of landscape architecture Alissa North has studied rivers for years, and she argues these two in particular are more than just visual assets. The city government has developed a draft strategy for how to address the rivers and the surrounding ravines. Students worked with the city to build on that plan and develop design ideas for implementing it.

Through mapping, hydrogeological studies, and digital and physical modeling, the students analyzed the rivers as systems, and considered the environmental, social, infrastructural, and economic roles the two waterways could play in broader civic life.
Visit ARCHITECT's website to read more about the award-winning studio, including projects by Andrew Hooke, Kangning Zhao, and Hannah Soules.
And congratulations to all of the students who participated in the studio:
Andrew Hooke, Rachel Salmela, Tianjiao Yan, Zhoufan Wan, Yuan Zhuang, Anna Varga-Papp, Stephen Brophy, Asuka Kono, Leonard Flot, Kangning Zhao, Kamila Grigo, Christina Boyer, Hannah Soules, Xinyu Hao
Stay tuned: more images from the studio will be posted soon!
Image, Top by Andrew Hooke