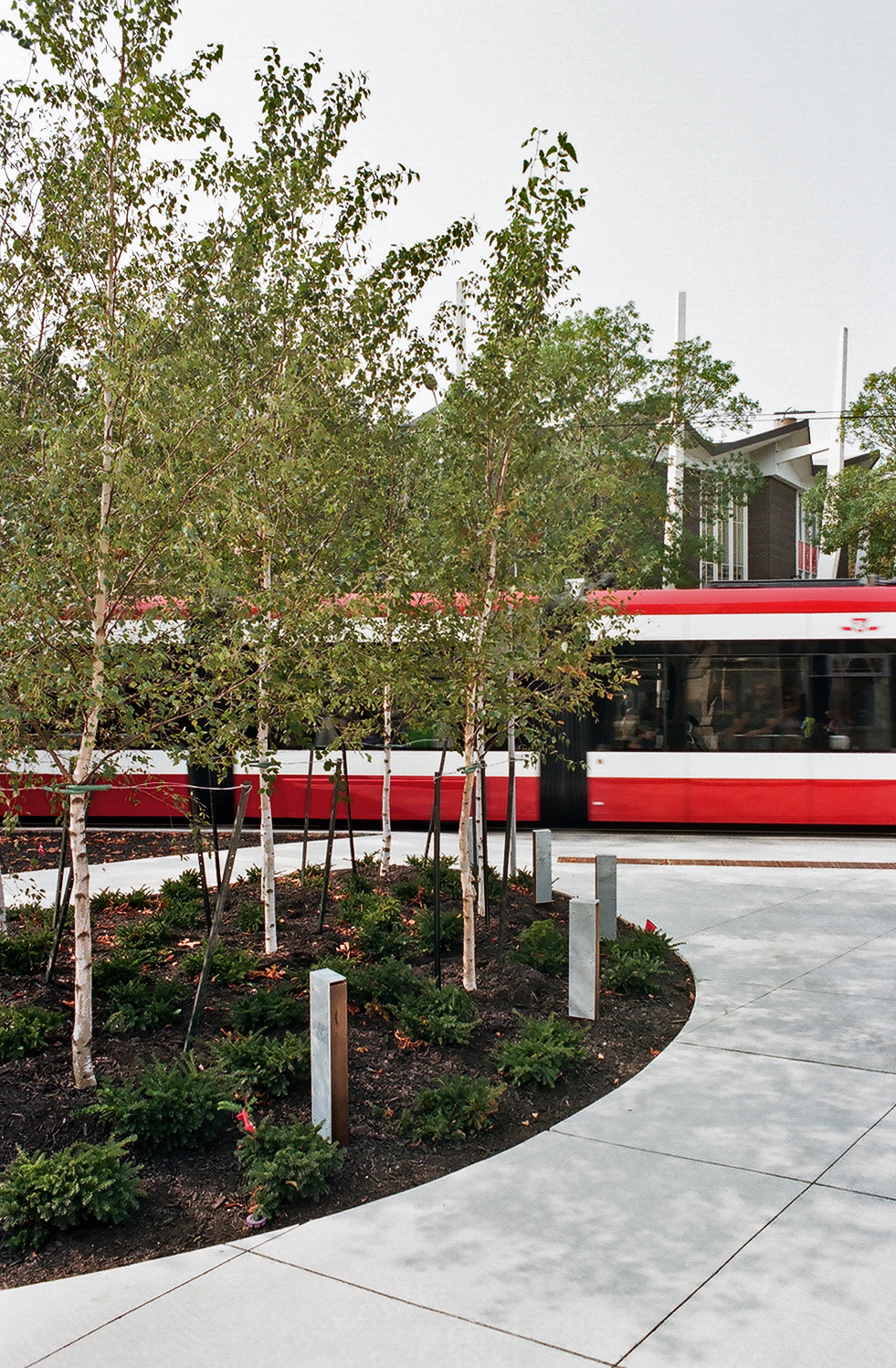 29.01.18 - Engaging Indigenous youth in green infrastructure design: faculty receive grant to develop participatory model of practice
How can landscape architects better engage Indigenous youth in landscape architectural design?
Associate Professor Liat Margolis, director of the Daniels Faculty's Master of Landscape Architecture program; Sessional Lecturer Sheila Boudreau, senior landscape architect at the Toronto and Region Conservation Authority (TRCA); and Fred Martin of the Native Canadian Centre of Toronto (NCCT) have received a grant "to explore a participatory model that includes the voice of Indigenous youth" in the development and design of green infrastructure. Ryerson Urban Water (RUW) is also supporting the project.
The project is motivated by three aspirations: 1) to define the role of Landscape Architecture in responding to the Truth and Reconciliation Commission of Canada's Calls to Action, 2) to develop a 'learning-by-doing' example for integrating Indigenous Ways of Knowing including themes of Respect, Relationship, Reciprocity, Responsibility, and 3) to help bridge the intergenerational gap on traditional knowledge.

The intent is to learn and share the experience of how Indigenous high-school students and NCCT mentors invited to participate in landbased graduate courses, at the UofT and Ryerson University, can bring the voice of Indigenous youth to green infrastructure and Indigenous place-making.
 
Photo: First Nations School of Toronto girls retreat at Toronto Island School, by Amber Smith
This semester, Boudreau is teaching the graduate course "Landscape Architecture Topics - Environment: Green Infrastructure" (LAN2300H S). One of the goals of the course is "to advance a participatory model of practice." Local Indigenous youth and mentors from the Native Canadian Centre of Toronto (NCCT) are being invited to be collaborative partners in the process.