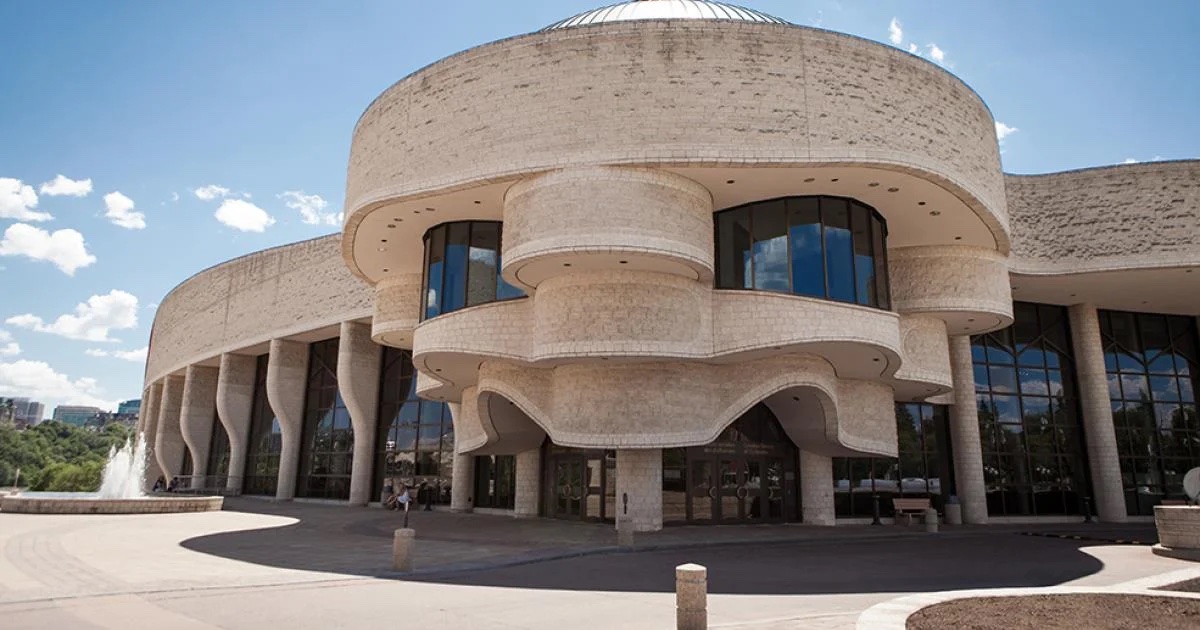 08.11.23 - Douglas Cardinal to deliver lunchtime lecture at 1 Spadina on November 16
Celebrated architect Douglas Cardinal will be giving a lunchtime lecture at the Daniels Faculty on Thursday, November 16.
Entitled "Indigenous Principles for Architecture," the talk will take place from 12:30 to 1:30 p.m. in Room 200 of the Daniels Building at 1 Spadina Crescent.
To register for the lecture, at which lunch will be provided, click here. The talk is free and open to all Daniels Faculty students and instructors.
In addition to designing such iconic buildings as the Canadian Museum of History in Gatineau (pictured above) and the National Museum of the American Indian in Washington, D.C., Dr. Cardinal has been a long-time advocate for the dignity and advancement of Indigenous peoples and last year joined the Daniels Faculty as Decanal Advisor on Indigenous Knowledge.
In his talk on November 16, he will outline how adopting an Indigenous worldview can guide architects and planners in the creation of sustainable built environments that harmonize with nature for at least "seven generations," the traditional Indigenous benchmark for decision-making and stewardship. Among his key focuses will be planning.
"The planning that cities and communities are conducting presently," he says, "is not only not sustainable, but destructive to all life, including our own. Indigenous principles offer an innovative way [of building] that is rooted in their traditions [and] accounts for all life-givers that the land hosts, so plants, animals and humans may have a future together."
One of the projects that Dr. Cardinal will cite in his talk is the 2017 planning work he conducted for the Ojibway community of Stony Point in Ontario. Previously, the land in question had been occupied by Canada's Department of National Defense as a military training base. "I will show the multifaceted analysis and holistic integration necessary to reach a sustainable community," he says of his work, which at Stony Point "integrated all my life experience" in terms of both process and result.
Prior to signing on as Decanal Advisor on Indigenous Knowledge, Dr. Cardinal was the Faculty's 2020-2021 Frank Gehry International Visiting Chair in Architectural Design. He was also awarded an Honorary Doctor of Laws degree by the University of Toronto in June of 2022.