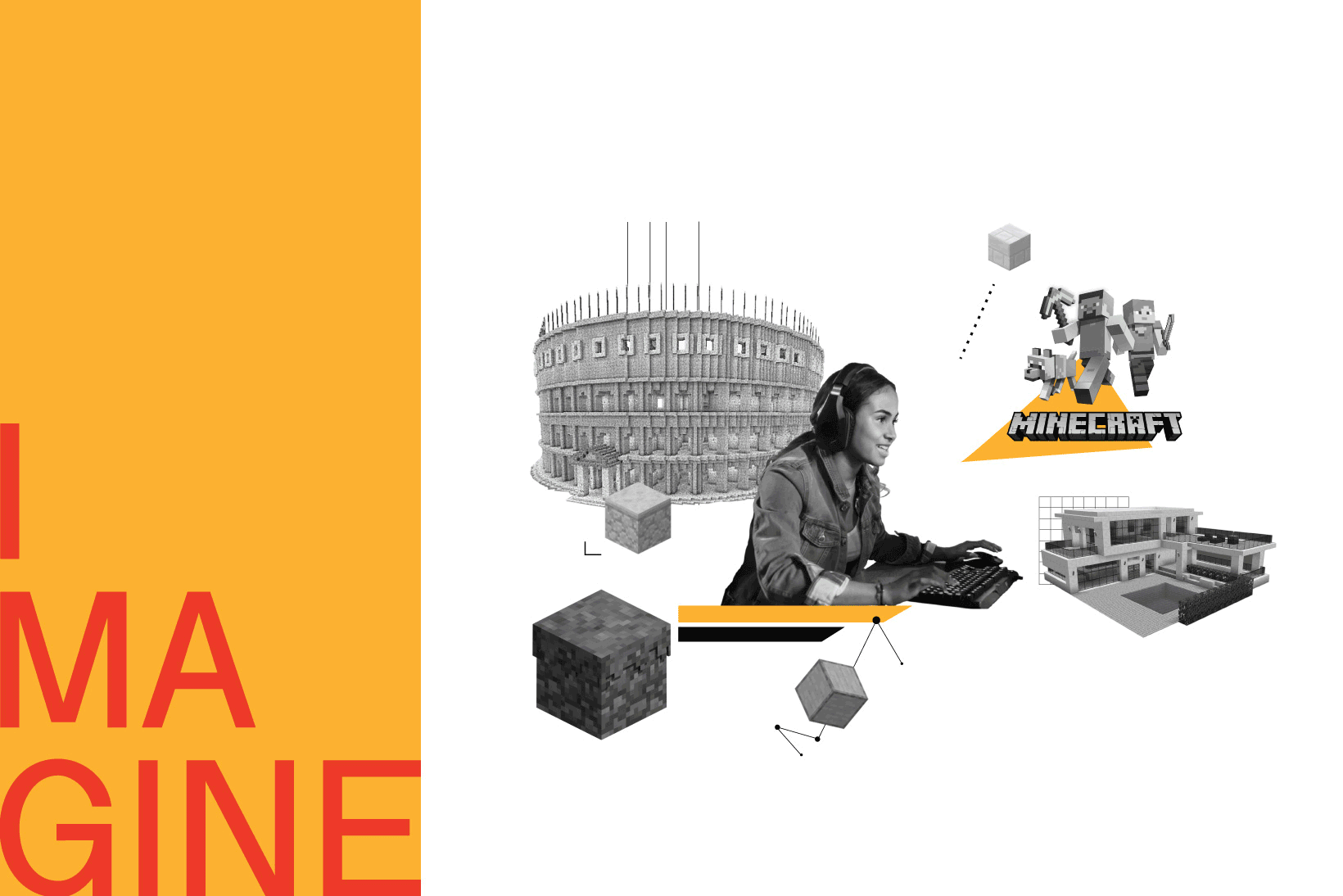 Welcome to the Daniels Faculty Outreach Programs FALL 2021/WINTER 2022
If this is your first time to our registration site, please start by creating a new account under the sign-up area. For all returning visits, you can sign in with your email address and password. If you have forgotten your password, please, click on the password reset link below.  If you have any questions, please do not hesitate to contact us at nene.brode@daniels.utoronto.ca.
---
*Please note, we have updated the dates for the Daniels Fall Outreach Programs
The following online programs are open for registration for Fall 2021 (September 25 - December 4) & Winter 2022 (January 16 - March 27)
Registration is now open: Click here
Daniels Minecraft Program - FALL 2021/WINTER 2022
(ages 8-14 years old)
Our Daniels Minecraft Program is back and better than ever with a NEW map! This program uses your participant's love of Minecraft to explore the fundamentals of design and architecture while building teamwork and communication skills. We have partnered with two student groups: UofT eSports and Applied Architecture, Landscape and Design Group (AALD) to bring you two NEW programs - Level 1 (Cityscapes) and Level 2 (World Building and Game Design). Read More.
(10-week half-day weekend program / Saturdays OR Sundays)
---
Daniels Digital Design Program - FALL 2021/WINTER 2022
(ages 12-15 years old)
We are pleased to announce that we will be working with the University of Toronto staff and faculty to digitally design projects that respond to five sites on campus. The intention is to design these five sites as built areas that would support outdoor classes in response to COVID-19. Students will learn about how the University of Toronto has been built over time and contribute ideas to how the campus can be redesigned to accommodate outdoor learning during the pandemic. These designs will be presented to staff and faculty, who will provide feedback during the design process. This program will give participants experience with real project management while fostering a greater sense of community involvement and responsibility. From concept to presentation, participants will gain collaborative skills and learn the importance of partnership in fun and creative ways. Read More.
(10-week half-day weekend program / Saturdays)
---
Daniels Design Bootcamp - FALL 2021/WINTER 2022
(ages 16-18+ years old)
The Daniels Design Bootcamp provides a comprehensive introduction to the discipline of architecture, giving you the opportunity to experience different ways of seeing, thinking, and making through the lens of design. The program will develop your skills in a broad range of design tools and techniques, providing a strong foundation to explore your creative potential. Read More.
(5-week full day weekend program / Saturdays)
---
Ages are a guide. All programs include group work and therefore we want to ensure participants are at a similar maturity level. We trust parents and guardians to make that decision. Please contact us nene.brode@daniels.utoronto.ca and we can make exceptions as ages are set in the registration process.