ARC 362: University of Toronto Campus Drawings (2022)
This February, Daniels Faculty students of the third-year undergraduate design studio course ARC 362 were asked to explore the relationship between site organization, housing typologies, communal living, social conditions, publicness, material assemblies and building tectonics. In this pre-design exercise, students set out to study threshold conditions of buildings, structures and landscapes across the University of Toronto's St. George campus that represent different models of campus design from Gothic Revival of the 19th century through modernism and the early 21st century, which as a set of images help illuminate the shifting embodiment of the institution to its pupils and the public.
Instructors: Jon Cummings, Lukas Pauer and David Verbeek.
New College
Student: Rory Marks
Instructor: David Verbeek 
Goldring Centre
Student: Judy Wang
Instructor: Jon Cummings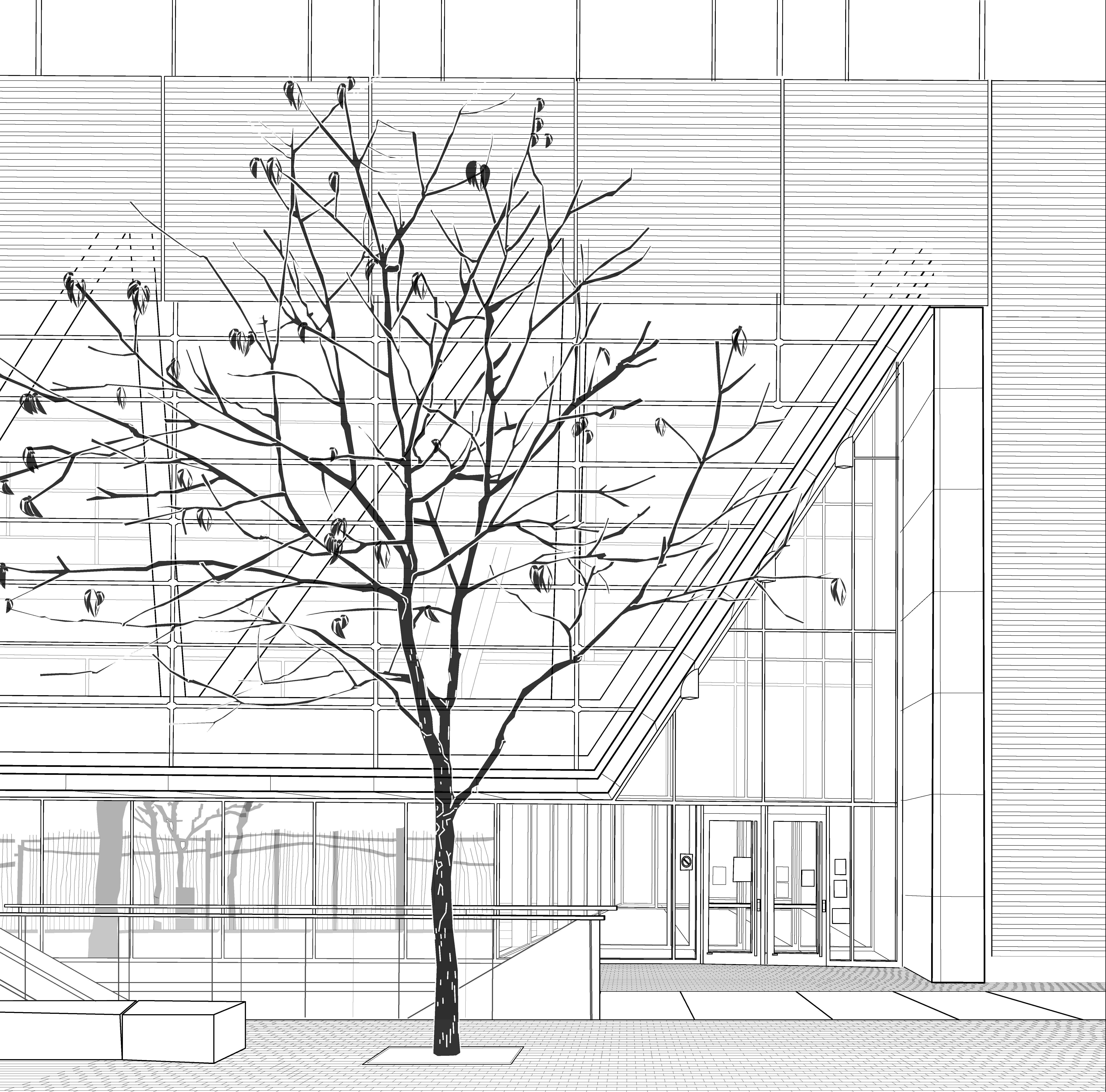 Max Gluskin House
Student: Amanda Nightingale
Instructor: David Verbeek 
Burwash Hall
Student: Philippe Martel
Instructor: David Verbeek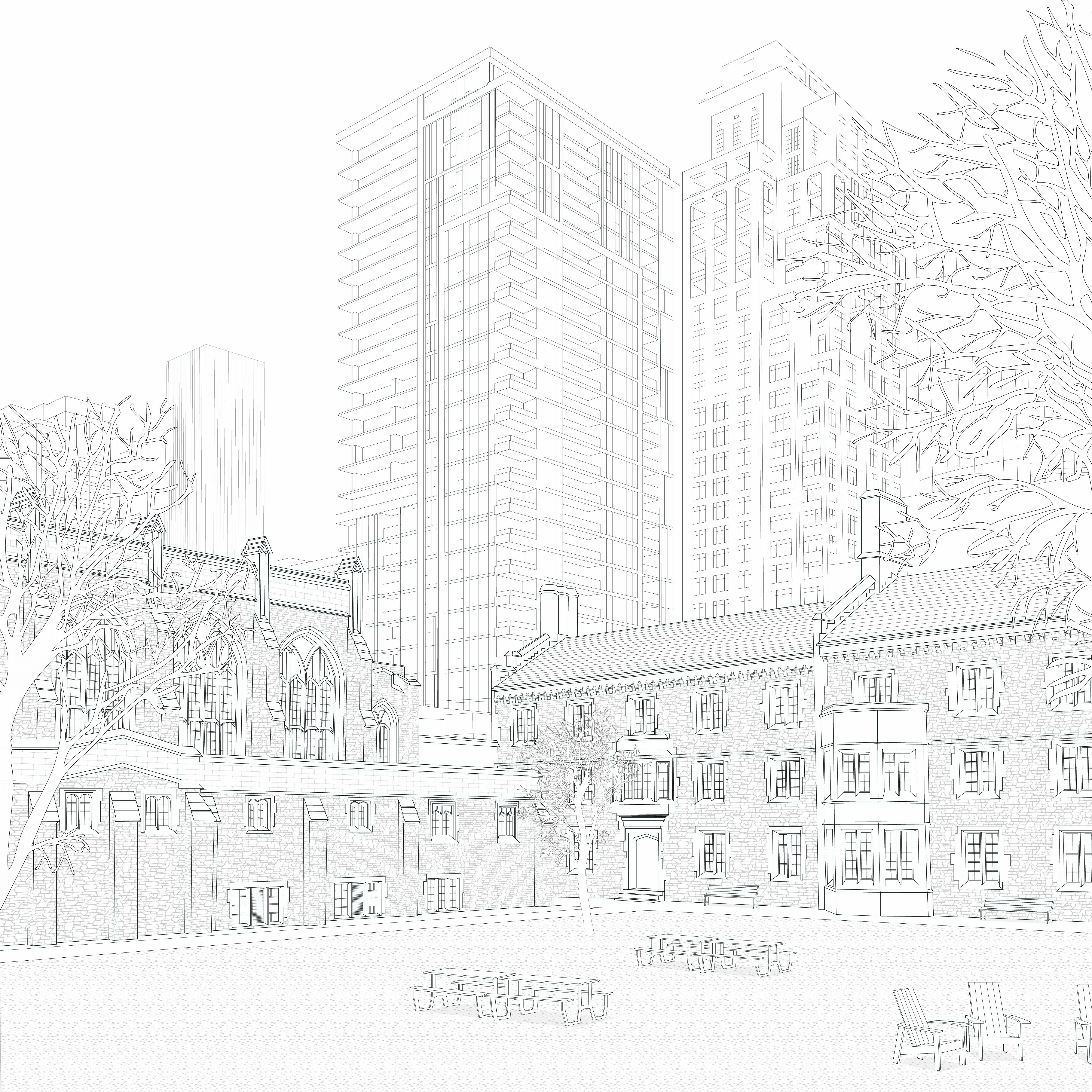 Massey College
Student: Hanna Kamehiro
Instructor: Lukas Pauer
Isabel Bader Theatre
Student: Ryan Wong
Instructor: Lukas Pauer
Donnelly Centre
Student: Meraie El Nahal
Instructor: Jon Cummings