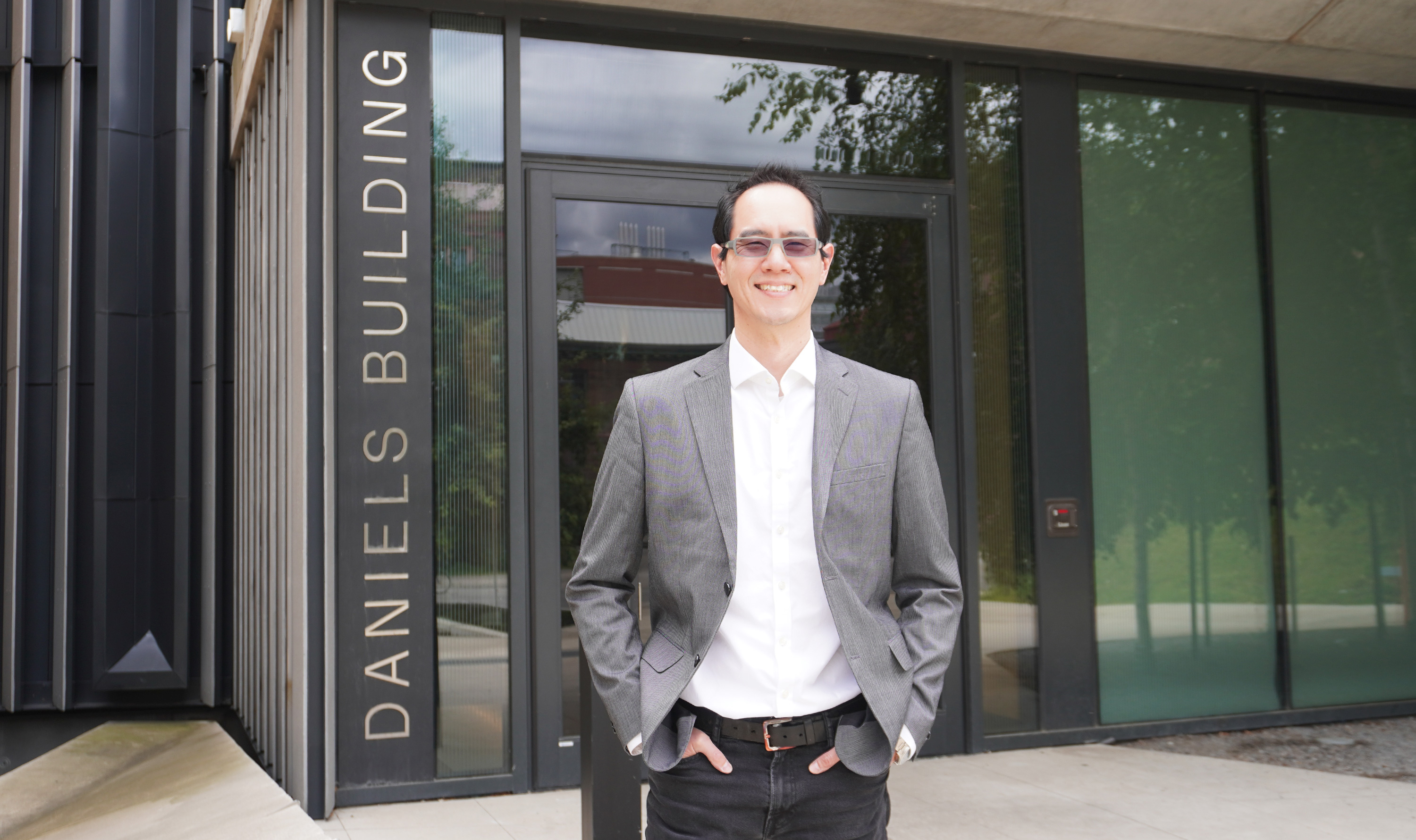 28.07.23 - Associate Professor Daniel Chung awarded 2023 Mayflower Research Fund  
Associate professor Daniel Chung is this year's beneficiary of the Mayflower Research Fund, an endowment established by a generous donor to encourage and stimulate research in the fields of architecture, landscape architecture and urban design, and allows for collaboration with other areas of the University.
Chung's current research examines a building's envelope—the roof, walls and surfaces that are in contact with the outdoors—to better predict the effects of climate change on buildings.  
With support from the Mayflower Research Fund, he will advance his research on building-envelope performance as it relates to moisture flows and moisture-related damage. 
"If we can more easily monitor moisture throughout the building, not just at the surface, and know what is happening across all facades, like a fit-bit that monitors day-to-day activity, we can attune buildings to have adaptive properties that respond to varying climatic conditions and prevent building deterioration before it becomes an expensive and time-consuming process to address and repair," he says.
Both a registered architect and a professional engineer, Chung will direct his grant funding, totalling $10,000, to test and develop a new assessment method for real-time moisture-transport behaviour by validating the use of what is known as dielectric permittivity sensors (a type of water-sensitive probe ordinarily used to test the moisture content of soil) to measure and track the amount of water present in the facades of buildings. 
The data collected in this research will be used to demonstrate the potential of the method's use for in-situ moisture content assessments, and will be leveraged when applying for additional external funding in the coming academic year that will focus on sensing transient three-dimensional moisture flows through multi-layered building envelope assemblies.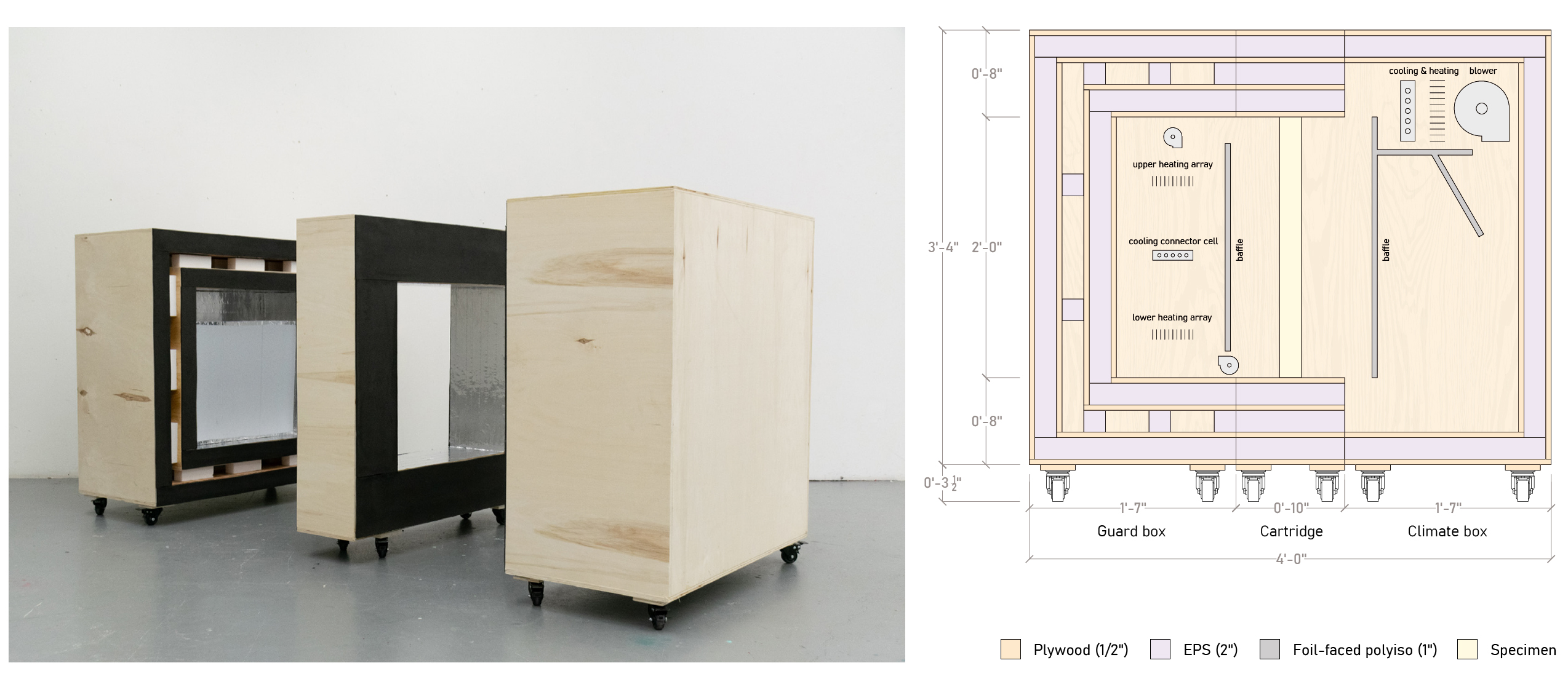 A guarded hot box measures heat flow through building envelope materials. It is currently under construction in Chung's lab, and will be used in the project supported by the Mayflower Research Fund. 
Since its establishment in 2018, the Mayflower Research Fund has supported research across a range of topics, from improving fresh-air circulation in multi-unit buildings (Bomani Khemet, 2022) and the effects of interior light on human psychology and physiology in Canada's subarctic and polar regions (Alstan Jakubiec, 2021) to advancing research in computational design with a focus on robotics (Maria Yablonina, 2020) and an in-depth study of the design of suburban parks (Fadi Masoud, 2019).
Faculty members with full-time appointments at the Daniels Faculty are eligible to apply.