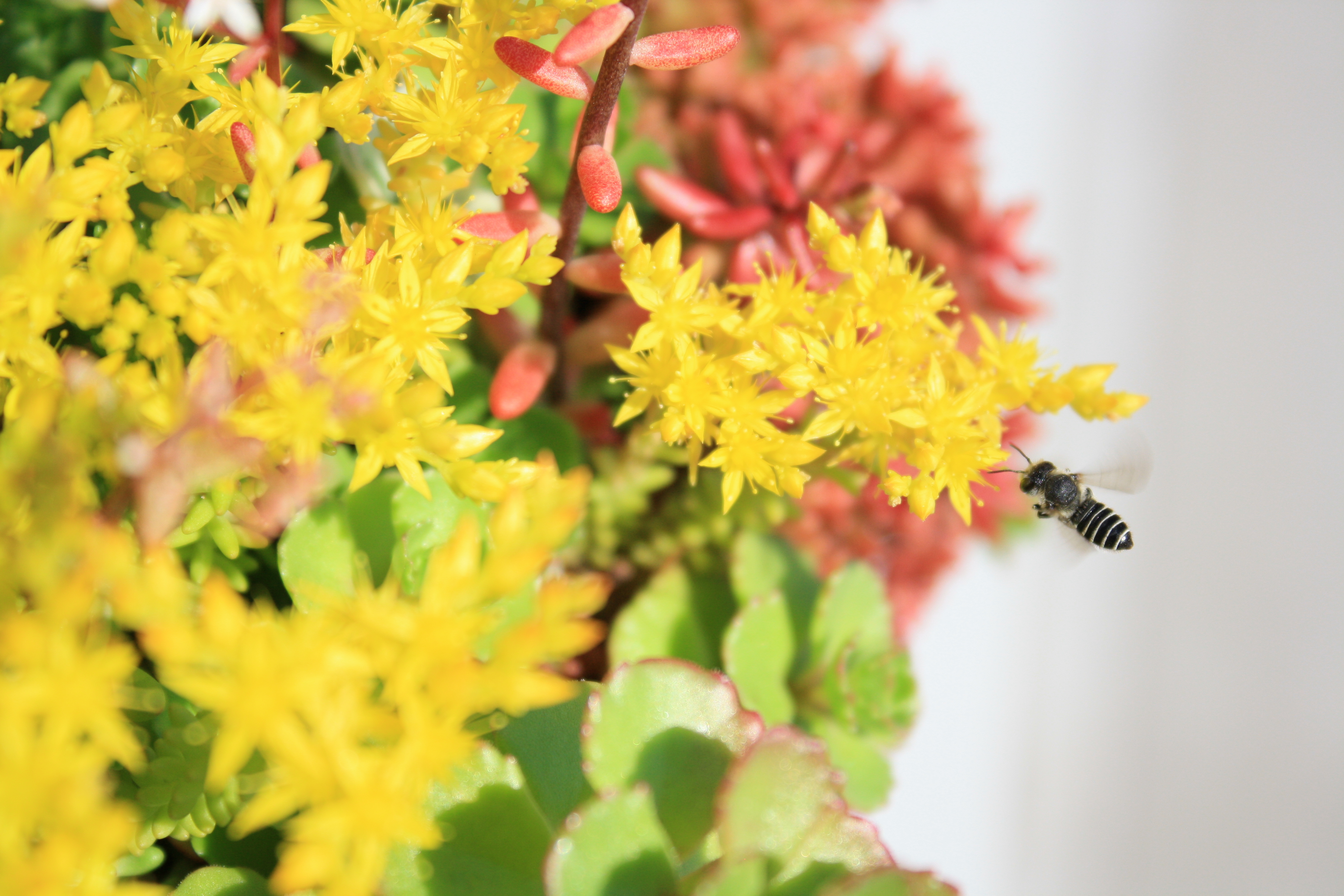 28.02.18 - GRIT Lab researchers gather results on how to build more effective green roofs
Associate Professor Liat Margolis, director of the Daniels Faculty's Master of Landscape Architecture program and assistant dean of research, published an article in the most recent issue of Canadian Architect magazine on the Faculty's award-winning Green Roof Innovation Testing Laboratory.
Green roofs "are a favourite among designers, policymakers and citizens not only because of this ecological multi-tasking, but also because they transform a vast and underused layer of the city—the roof scape—into a thing of beauty," writes Margolis, but they also perform important functions, such as aid in stormwater management and thermal cooling, and provide a habitat for bees.
Toronto was the first city in North America to create a bylaw that requires the construction of green roofs on new developments. At present, buildings with a Gross Floor Area greater than 2,000 square metres must include a green roof. But as Margolis explains "there are so many different types of green roof products, materials, configurations and dimensions," and a plant's performance may vary based on the climate and conditions in which is it grown. So how do you determine which types of green roofs will reap the most benefits?
Research is ongoing, with a second site of the GRIT Lab now being constructed on the room of the Daniels Building at One Spadina Crescent, but the GRIT Lab's multidisciplinary team of researchers are already collecting results. Visit Canadian Architect's website to read about some of the conclusions and learn more about the GRIT Lab's work.