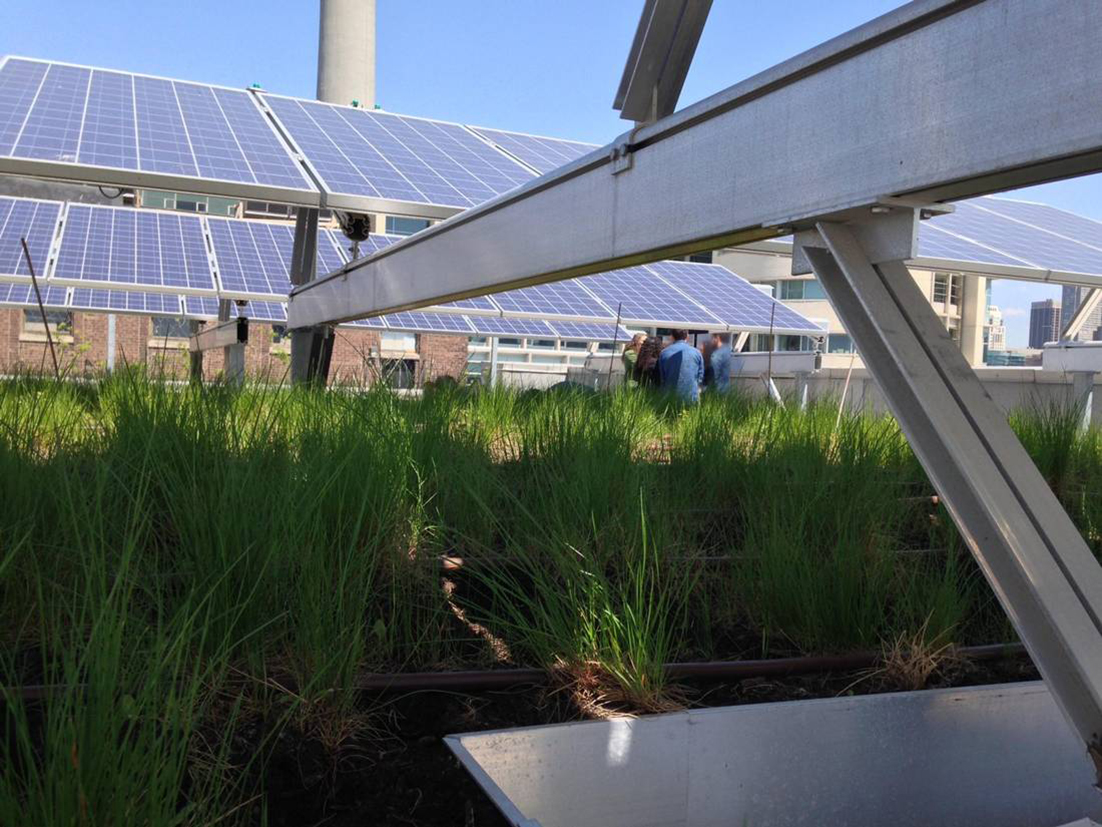 12.06.17 - The Globe and Mail's Architourist visits our Green Roof Innovation Testing Lab
Between rising lake levels, routinely flooded basements, and recent memories of cars and trains stranded in flooded streets, water is on the mind of many Torontonians. With extreme weather events on the rise due to climate change, what can be done to protect our homes, roads, and parkland in the future?
"With GRIT Lab on the job, the Toronto Islands, as well as the rest of the city, may avoid a future as a swimming pool," says the Globe and Mail's Architourist Dave LeBlanc.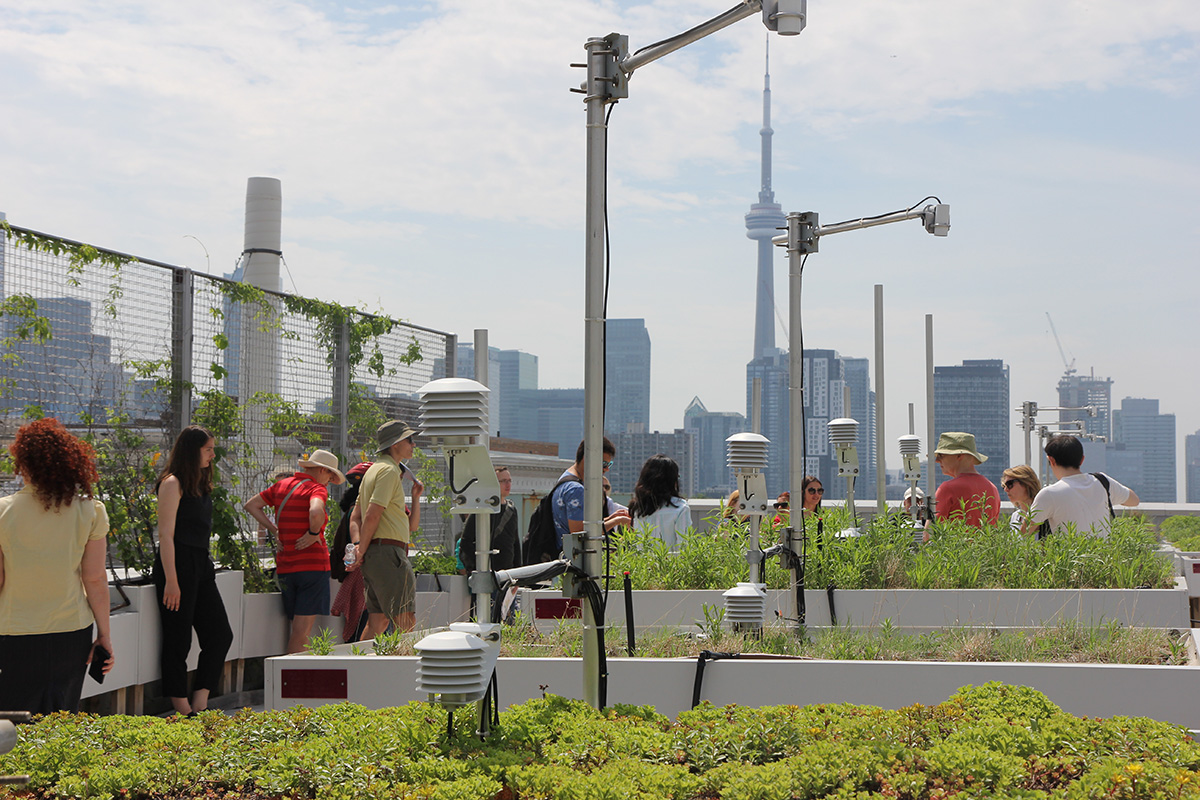 LeBlanc recently visited the Daniels Faculty's award winning Green Roof Innovation Testing Laboratory and met with its director Liat Margolis, who told him about the lab's research, which aims to improve how we design green roofs to reap the most environmental rewards in urban environments like Toronto. In addition to aiding in water management by absorbing rainfall before it washes into our sewers and homes, green roofs provide thermal cooling, increased biodiversity, pollinator habitats, and more.
But, as Margolis says, "not all roofs are created equal." The interdisciplinary team of researchers at the GRIT Lab are working to discover which combination of materials will have the largest impact, given the site, factors such as the height of the building, and the community's environmental goals.  Because, as LeBlanc writes, "different plants thrive under different conditions," and because the environmental issues in one area may be different from another, there's "no one size fits all" solution.
Writes LeBlanc:
Prof. Margolis explains that, properly designed, a green roof can retain 85 per cent to 90 per cent of rainfall during the peak of a storm. In a future Toronto with, say 50-per-cent coverage, this would deliver "a significant contribution in flood reduction." If a green roof is closer to protected Greenbelt areas (these do dip into Scarborough), it's better to allow more of that water to find its way back into the soil, so, in that case, give the bees wildflowers instead.
 
To help get out the message and inform best practices, the GRIT Lab works with a number of industry partners, including Tremco, bioroof systems, and Sky Solar, among others. The City of Toronto — which in 2009 became the first city in North America to adopt a green roof bylaw requiring new buildings with a gross floor area over 2,000 square metres to have a green roof — has also worked closely with the lab, providing funding and reviewing research results.
Although the Daniels Faculty has moved to its new home at One Spadina, the GRIT Lab will continue its research on the roof of Faculty's former building at 230 College. A second site will open on the roof of One Spadina Crescent in the near future.
Visit the Globe and Mail's website to read the full article "In search of the greenest roof."