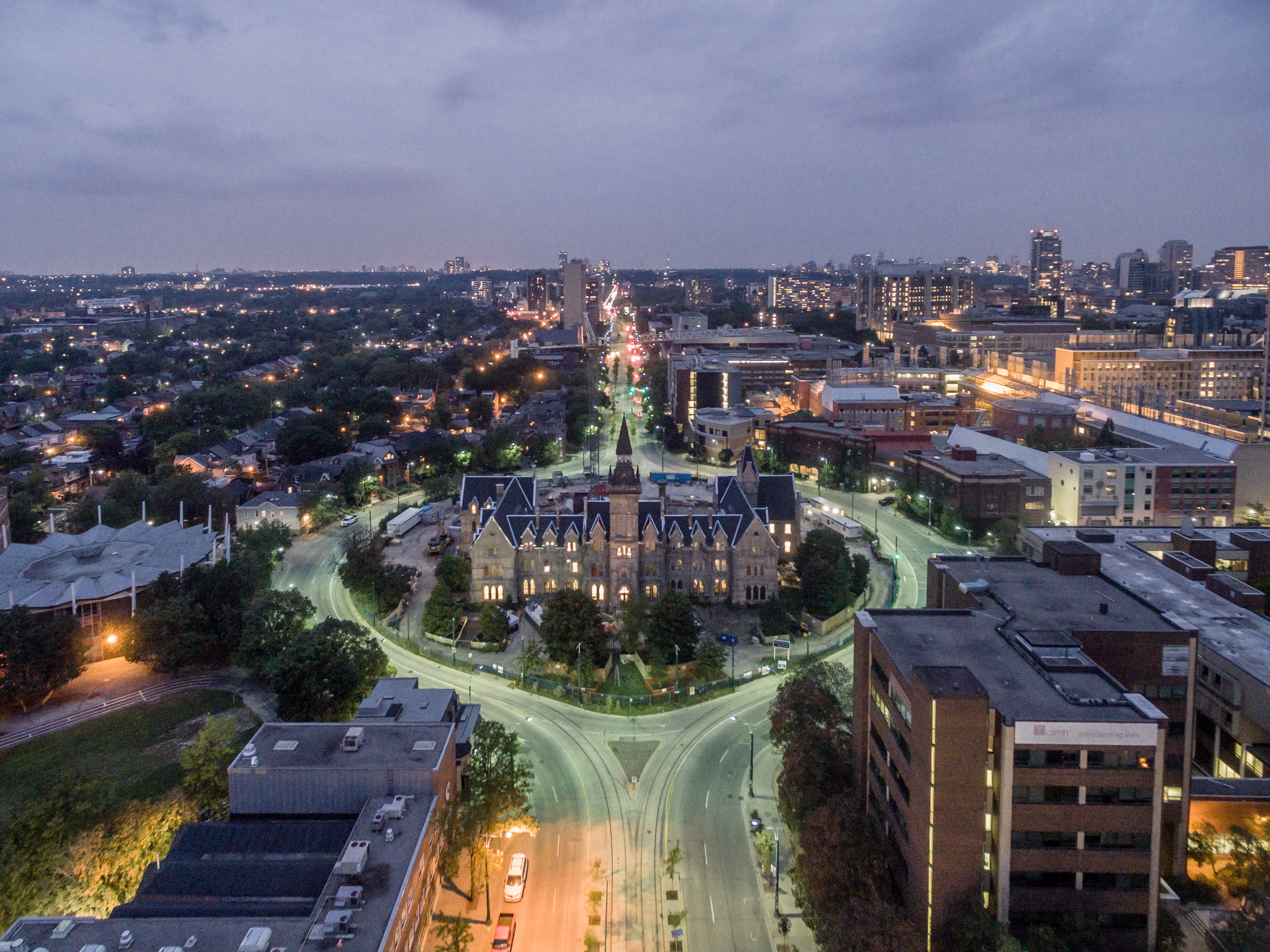 One Spadina
On November 17, 2017, with the support of the University of Toronto's Boundless campaign, the John H. Daniels Faculty of Architecture, Landscape, and Design celebrated the official opening of its new home, the Daniels Building at historic One Spadina Crescent — a site of deep historical significance in Toronto.
Located on the western edge of the University of Toronto's St. George campus just north of College Street, the iconic neo-gothic building and stunning contemporary addition are reconnecting this vitally important site to the city in a new way, reinventing it as a gateway to the University and an iconic hub for urban design. The original heritage building has been renovated and integrated with a new work of contemporary architecture on the north end of the circle.
Designed by Nader Tehrani and Katherine Faulkner, principals of the internationally acclaimed firm NADAAA — in collaboration with architect of record Adamson & Associates, landscape architects Public Work, and heritage architects ERA — the revitalized One Spadina is an urban design exemplar and catalyst for the transformation of U of T's western edge on the Spadina corridor. The Daniels Building at One Spadina is a showcase for the city and the University, and a world-leading venue for studying, conducting research, and advocating for architecture, landscape, and sustainable urbanization.
Learn more about the One Spadina project
Campaign Leadership
The Daniels capital campaign is made possible through the commitment and leadership of its volunteers. Their vision, passion, and expertise are driving the Faculty's transformation. We thank them for their contributions. Visit the Daniels Faculty's Boundless webpage to learn more about our campaign volunteers.
Case for Support