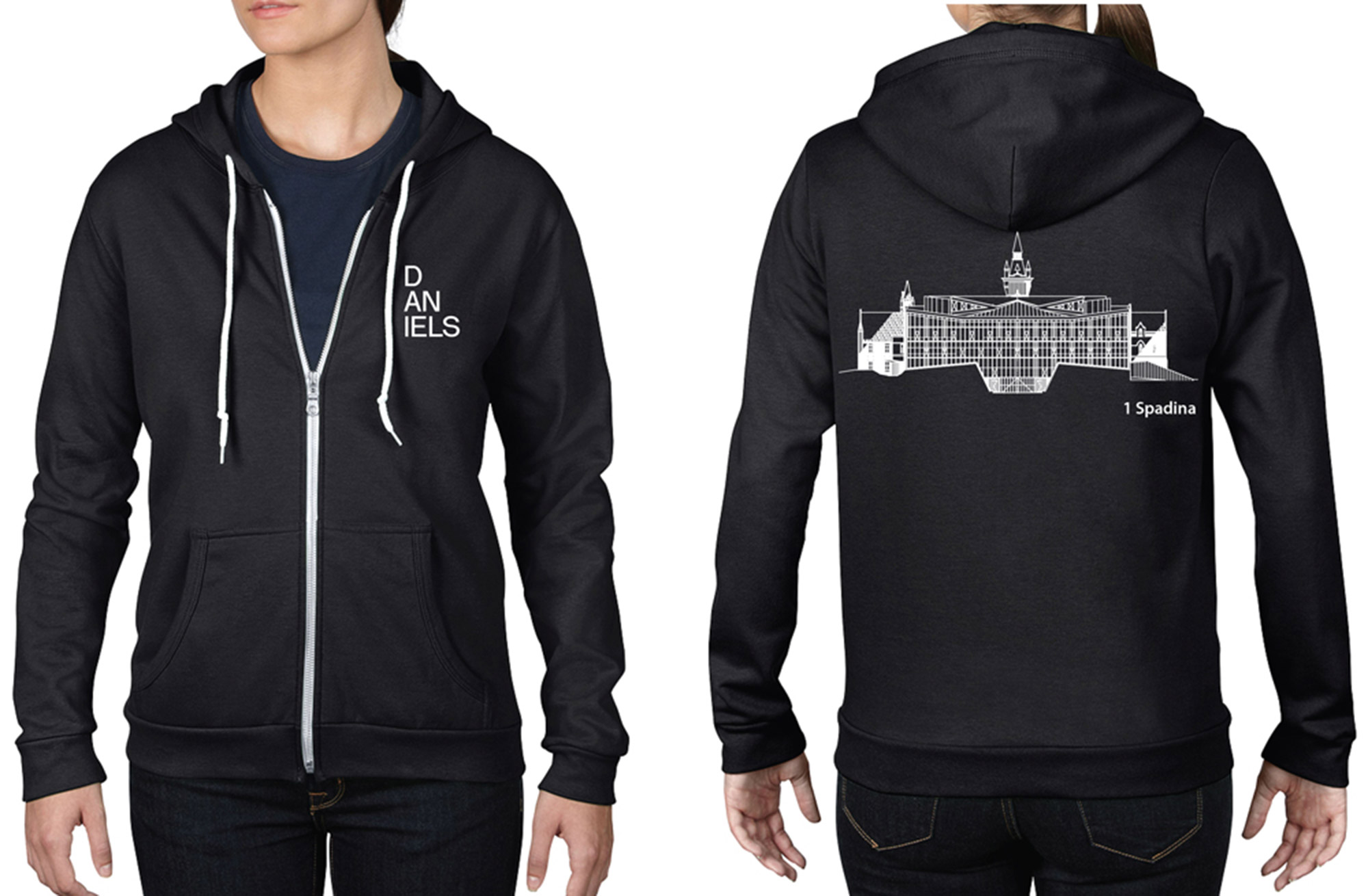 Merchandise
Let the world know you're involved with one of North America's leading architecture and design schools by buying branded apparel from the John H. Daniels Faculty of Architecture, Landscape, and Design.
Our t-shirts, sweaters, and hats are officially licensed and available in a variety of sizes and styles. Samples are on display in the Office of the Registrar and Student Services. Orders are fulfilled through the University of Toronto Bookstore.
When you're ready to place an order, click the link below.


Take me to the Daniels Faculty merch store