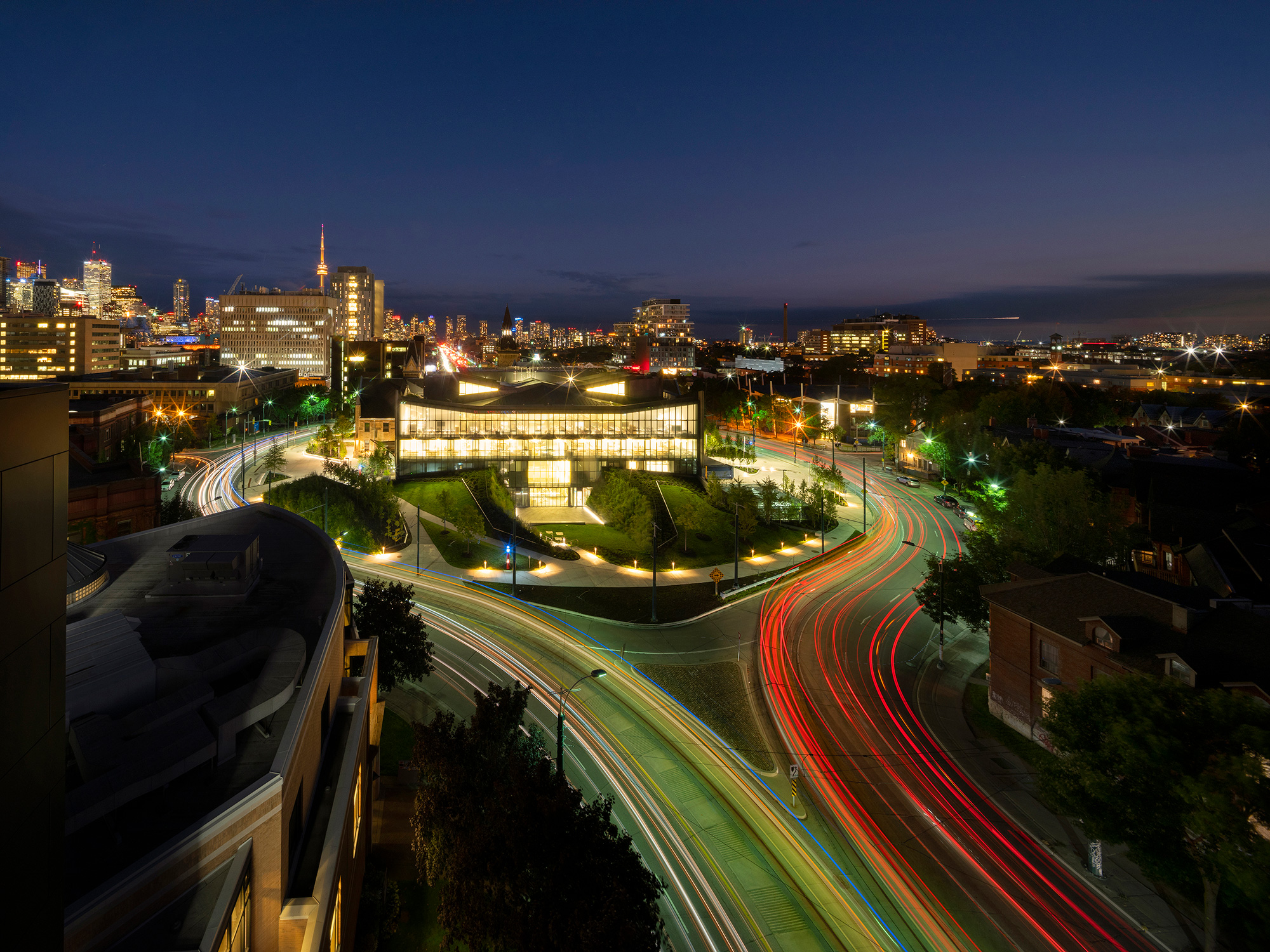 About
The Daniels Faculty of Architecture, Landscape, and Design at the University of Toronto offers graduate programs in architecture, landscape architecture, urban design, forestry, and visual studies  — as well as unique undergraduate programs that use architectural studies and visual studies as a lens through which students may pursue a broad, liberal arts-based education. Its mission is to educate students, prepare professionals, and cultivate scholars who will play a leading role in creating more culturally engaged, ecologically sustainable, socially just, and artfully conceived environments.
The greater Toronto region serves as a dynamic laboratory for both its students and faculty, while the University of Toronto, which year after year ranks among the top universities in the world, provides a wealth of knowledge and expertise that they can draw from. Like Toronto, Daniels students and faculty are incredibly cosmopolitan in sensibility, hailing from every part of the world, with their work crossing all sorts of geographic and cultural boundaries. The city's multicultural networks and international connections make the Daniels Faculty a powerful place to start a career.
The growth of the school's programs and faculty ranks has occasioned the building of a new home for the Daniels Faculty at One Spadina Crescent, one of Toronto's most historic sites. Completed in 2018, the transformation of this iconic building has doubled the size of our previous facilities and created a new and unprecedented district for education, research, and public outreach on architecture, urbanism, and the visual arts at the University of Toronto.