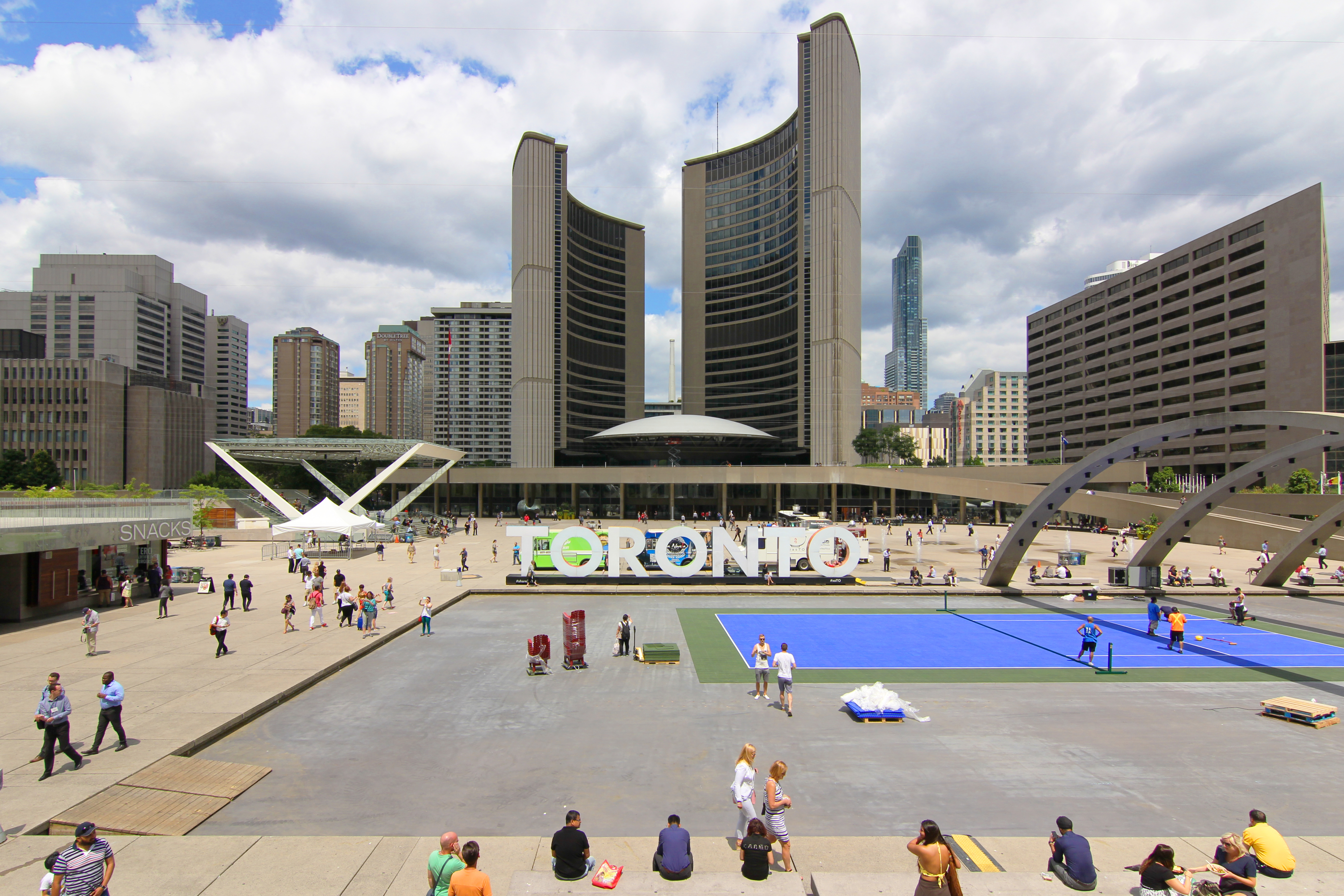 Toronto
The history of our school is bound to the life and character of Toronto as a city, which is undergoing a period of unprecedented growth and transformation. Like Toronto, our students, professors, and instructors are incredibly cosmopolitan in sensibility, hailing from every part of the world — and their work crosses all sorts of geographic and cultural boundaries.
Diversity of race, religion and lifestyle help define and set Toronto apart from other world cities. Toronto is home to virtually all of the world's culture groups and is a city where more than 100 languages and dialects are spoken. The downtown core has been rated by Fortune magazine as the world's best city in which to live and work. The streets teem with cafés, restaurants, bookstores, art galleries and museums. Toronto is a world centre for film and live theatre production, and home to four major sports teams, the national ballet and opera companies, a renowned symphony orchestra, and hundreds of festivals — all easily accessible on foot or by public transit.
Dubbed "a city within a park," Toronto is filled with a vast urban forest and cut through with wild ravines that run for miles. There is an array of parks, gardens, and conservatories to enjoy, and walkers, joggers, cyclists, and hikers can follow over 90km of paved trails.
Toronto is also within driving distance of a number of major North American centres, including New York, Boston, Washington, Chicago, Montreal, and Ottawa. With train and bus service links a short distance from our campus, you can make easy connections to other North American cities. Airline service through our large international airport allows for an efficient communite to any world destination.
Toronto Facts
Ranked by the United Nations as the most ethnically diverse city in the entire world (and Canada is ranked by the UN as one of the most livable countries in the world)
Ranked as the safest large metropolitan area in North America by Places Rated Almanac
Over 100 languages and dialects are spoken, and over one-third of residents speak a language other than English at home
49% of the population was born outside Canada
Canada's largest city, with a population of 5.5 million in the metropolitan area
The fourth-largest city in North America, after Mexico City, New York,  and Los Angeles
More than 60% of the population of the USA is within a 90-minute flight
Operates North America's second-largest public transportation system, after New York