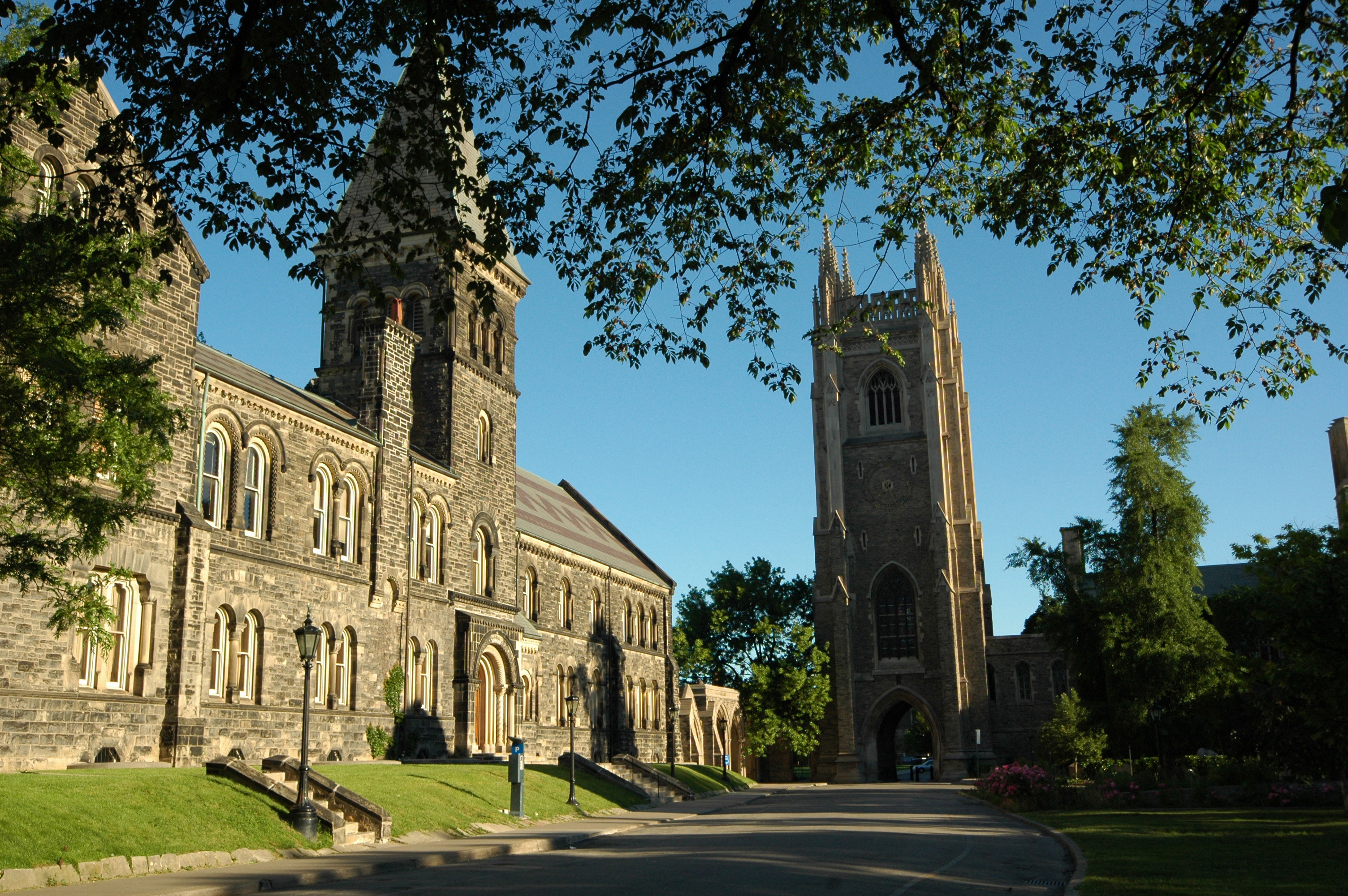 University of Toronto
Founded in 1827, the University of Toronto is Canada's largest and most distinguished university. Consistently ranked Canada's top research-intensive university by Maclean's magazine, U of T offers teaching programs in 17 academic divisions. Its programs are held on the historic St. George campus in downtown Toronto, on campuses in Mississauga and Scarborough and in nine fully affiliated teaching hospitals in Toronto.
Along with the diversity of a world-class university, U of T also offers the intimate scale of small college life. The university is composed of 7 colleges, each with a distinctive feel and sense of community. It has more than 340 student clubs and organizations on all three campuses and innumerable activities ranging from cultural events at Hart House to intercollegiate and intramural sporting activities. The University is Canada's most important research institution and has gained an international reputation for its research. It enrolls more students, employs more faculty, and offers a greater range of courses than any other Canadian university. The University's insistence on the importance of research in all disciplines has made it the major centre for graduate education in Canada.
To support its work of teaching and research, the University has collected a library that is the largest in Canada and among the best in the world. The University maintains many laboratories and specialized aids to research. The Library and many of these research facilities are available for use by members of other universities. The University of Toronto Press Inc. is the chief institution of its kind in Canada and one of the most important scholarly publishers in North America. As a graduate student you will have access to the university's facilities which support students and faculty in ongoing research projects and in the development of new ideas.
The Library System
Graduate students at the University of Toronto have access to one of the top research facilities in North America— the University of Toronto Libraries. U of T offers the most comprehensive collection of research materials in the nation, with:
over 40 libraries and resource centres
materials available in 128 languages
close to 5 million items in microform
over 53,000 current periodicals
a collection of books and other forms of library materials of over 15 million
a collection growing at a rate of over 150,000 items a year
over 57,000 electronic resources, including 37,000 electronic journals and over 30,000 e-books
U of T students can take advantage of the online catalogue and circulation system. If you need something we don't have, we'll get it for you from anywhere in the world through our network of interlibrary-loan and document-delivery services. Through the Internet you can browse the catalogued holdings of most of the major research libraries in the world and access a multitude of electronic resources including bibliographical, full-text, and numeric databases.
Graduate Students' Union
The Graduate Students' Union (GSU) is the student government representing all graduate students. Students are entitled to full use of the GSU's facilities and services including academic appeals assistance, additional health insurance coverage, and social activities. The GSU operates the GSU Pub, Sylvester's Café, the GSU Patio, and a gym for graduate students.
Campus Resources
Student Services and the Office of Student Affairs have now been merged into Student Life Programs and Services. These programs and services include the university's International Student Centre, Career Centre, Counselling & Learning Skills Service, Health Services, Psychiatric Services, First Nations House, Family Care Office, and Student Housing. The various divisions of student services provide a wealth of personal, academic, and professional supports and resources. They are also responsible for programs that enable full participation in the University by students with disabilities; lesbian, gay, bisexual, transgendered and queer students; students from different faith communities; and students in difficulty or in crisis. As well, Student Life Programs and Services provides training and education to residence assistants and student leaders, and supports more than 200 campus clubs and student groups. Browse through the extensive list of groups on their website; we are sure you will find a group or groups related to your particular interests!
Hart House is a social, cultural, and recreational centre on the St. George campus. It offers cultural and social programming, including numerous clubs and committees, as well as athletic facilities and activities. It also houses two restaurants, a hair salon, and chapel, among many other services. All registered UofT students are members.
The Athletic Centre is the main athletic facility at UofT's St. George campus. This Centre houses many facilities, including three pools, a strength and conditioning centre, squash courts, golf cage, and more.