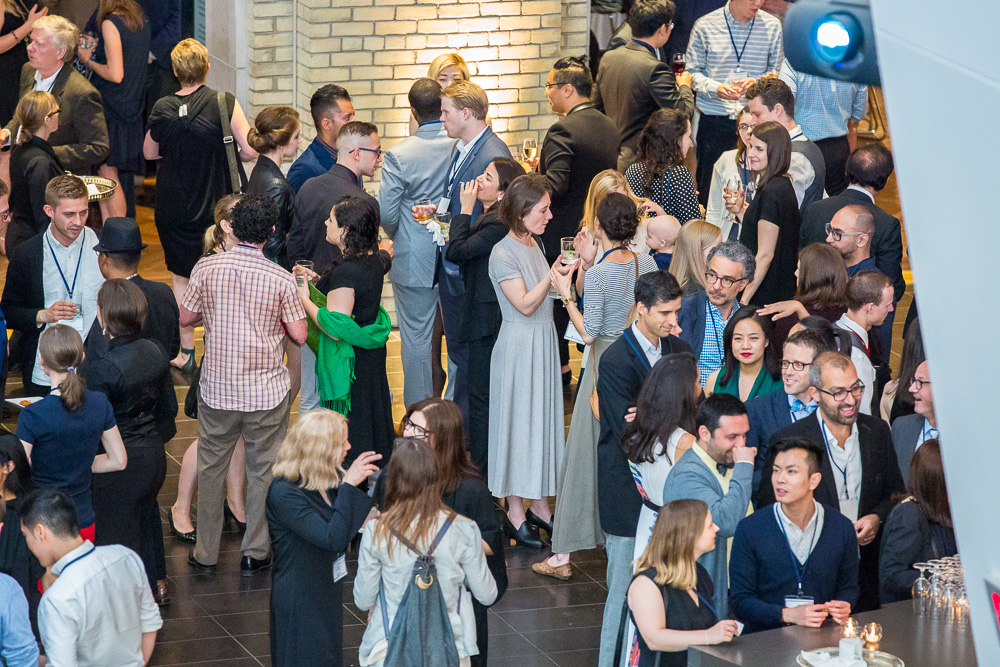 Alumni
Graduates of the Daniels Faculty are part of a network of more than 3,500 alumni pursuing diverse careers and successful practice in more than 34 countries around the world. They continue to be our best advocates and evidence that the work we do matters.
Our alumni are recognized at home and abroad with prestigious awards including Canada Council for the Arts awards, the Professional Prix de Rome in Architecture, Governor General's Medals, and American Society of Landscape Architects Awards.
We invite all alumni to participate in the future of the Faculty, lending their time, expertise, and generosity to benefit the next generation of architects, landscape architects, urban designers, and artists who will join our esteemed community of graduates. Our graduates and friends in professional practice provide continuity and are engaged both in the important educational advances being made by the Faculty and in helping to shape the design professions in Canada and beyond.
Staying engaged
We encourage all alumni to visit our Info for Alumni page to learn how to stay connected with our students, professors, and fellow graduates or to update contact information and stay informed of upcoming events. From our public lecture series and exhibitions to our student-alumni networking events, there are a variety of opportunities for our graduates to participate and volunteer at the Faculty and University of Toronto.
Office of Advancement
The Office of Advancement was established in 1998 to raise the profile of the Faculty, as well as private funds to support its mission of offering internationally recognized research, teaching, creative practice, and critical discourse in the disciplines of architecture, landscape architecture, and urban design. More recently, the undergraduate program in architectural studies and visual studies have been added to our academic offerings.
Your contributions help the Daniels Faculty to meet its most fundamental objectives: preparing global citizens and meeting global challenges to understand and design for the new, urban reality. Learn about the various ways to support our Faculty or to give today.
Molly Yeomans
Senior Development Officer
416-978-0049
molly.yeomans@daniels.utoronto.ca
Jacqueline Raaflaub
Director of Advancement
416-978-1473
jacqueline.raaflaub@daniels.utoronto.ca