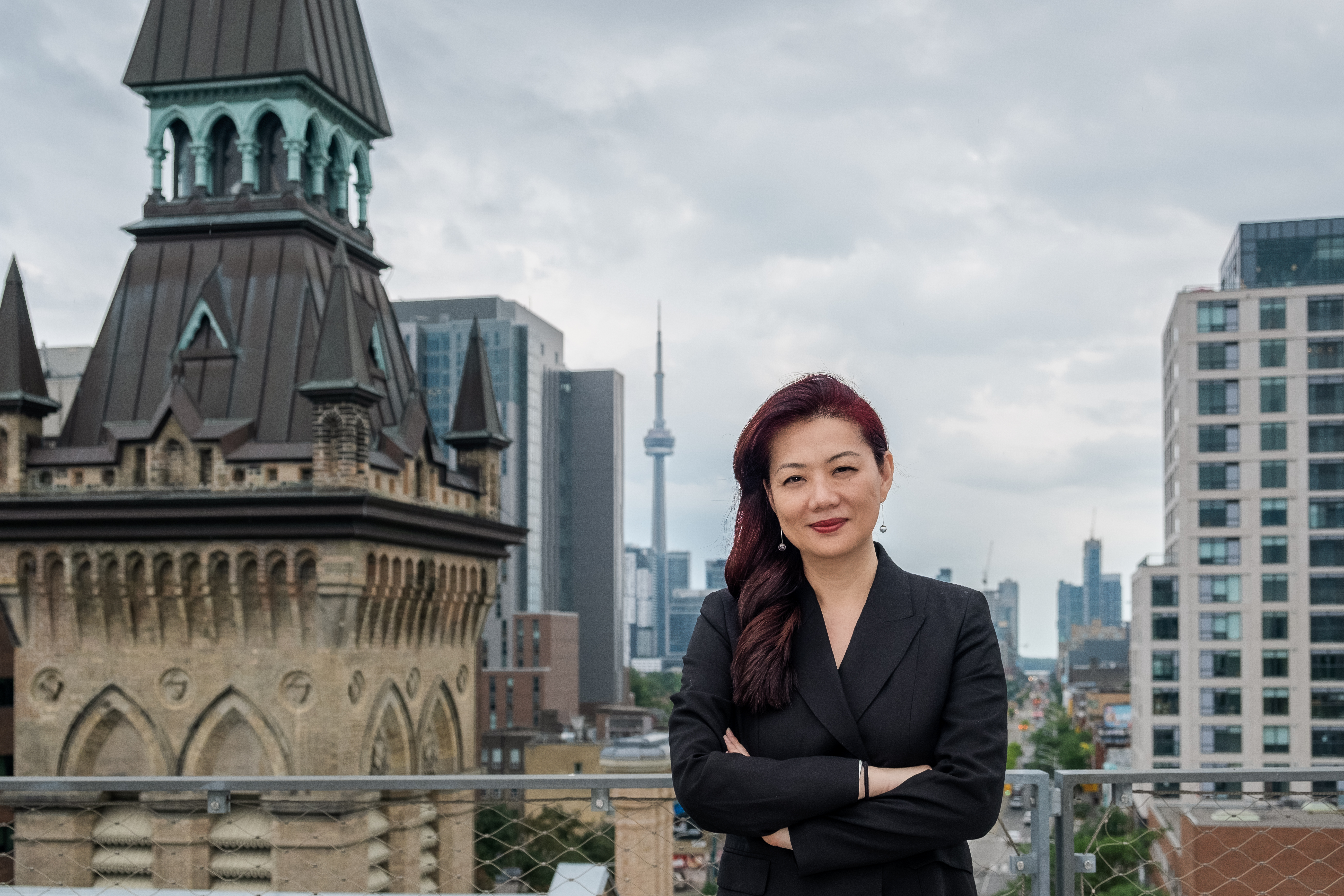 Message from the Dean
Welcome and acknowledgment
Welcome to the John H. Daniels Faculty of Architecture, Landscape and Design at the University of Toronto! I wish to acknowledge this land on which the University of Toronto operates. For thousands of years it has been the traditional land of the Huron-Wendat, the Seneca, and the Mississaugas of the Credit. Today, this meeting place is still the home to many Indigenous people from across Turtle Island and we are grateful to have the opportunity to work on this land.
The vision for our Faculty
The Daniels Faculty is diverse and dynamic, hosting nearly 20 academic programs, and home to 2,000 students, staff and faculty members from around the world. With the recent joining of U of T's forestry programs, we continue to advance innovations in teaching and learning by bridging the studies of the built and natural environment. We ask, what happens when we position our design and research by approaching the world as it is, as one environment? More importantly, how could we generate new knowledge and leverage it as a tool for critical reflection, and ultimately, societal change?
I look forward to fostering thoughtful dialogues both on and off campus, as we seek the common ground that is fundamental to addressing urgent social, political and environmental challenges. There is exciting potential for further interdisciplinary and cross-sector collaborations across the University — as well as with communities in Toronto and around the world. As we embark on a new academic year, there is no better time to reflect on our role as an institution for learning, discovery and knowledge creation.
The evolution of our school
The University began as a royal chartered King's College in 1827. Seeking secularization and independence, it became the nondenominational University of Toronto in 1850. The study of the built and natural environments are well-established fields of academic inquiries within the University. In fact, the Daniels Faculty hosts both Canada's first architecture program, established in 1890, and the country's first forestry faculty in 1907 — both early programs across North America as well.
Today, the University of Toronto has evolved into one of the world's top research-intensive universities. And the Daniels Faculty is now an unparalleled centre for learning and research, with graduate programs in architecture, forestry, landscape architecture, urban design and visual studies — as well as unique undergraduate programs that use architectural studies and visual studies as a lens through which students may pursue a broad, liberal arts-based education.
The purpose of our institution
The University and our Faculty have evolved, but it is worth remembering that they have always aspired to both intellectual and societal pursuits. I would like to share a statement of purpose published by the University's Governing Council in 1992, for I found it to be deeply inspirational and acutely relevant as we move forward within a world with ever-increasing complexity. It reinforces the fundamental principles of our teaching, learning, research and services.
Within the unique university context, the most crucial of all human rights are the rights of freedom of speech, academic freedom and freedom of research. And we affirm that these rights are meaningless unless they entail the right to raise deeply disturbing questions and provocative challenges to the cherished beliefs of society at large and of the university itself. It is this human right to radical, critical teaching and research with which the University has a duty above all to be concerned; for there is no one else, no other institution and no other office, in our modern liberal democracy, which is the custodian of this most precious and vulnerable right of the liberated human spirit.
An invitation to participate
This statement is a reminder to our community of the responsibilities we share. Today, critical teaching and research must confront pressing social and environmental problems — issues that, in our globalizing world, impact everyone. Those problems, and the necessary solutions, transcend disciplinary and national borders. We are also reminded to cherish our individual uniqueness — cultural, political, social, racial, gender — and to recognize our common pursuit of human purpose in a shared global environment.
We invite you to join us in this humanist pursuit, through learning in classrooms, researching in labs, participating in our online and in-person public programs and working together in our communities at home and abroad.
Juan Du (she/her)
Dean and Professor
John H. Daniels Faculty of Architecture, Landscape and Design
Excerpt from the "Statement of Institutional Purpose," University of Toronto Governing Council, Oct. 15, 1992.